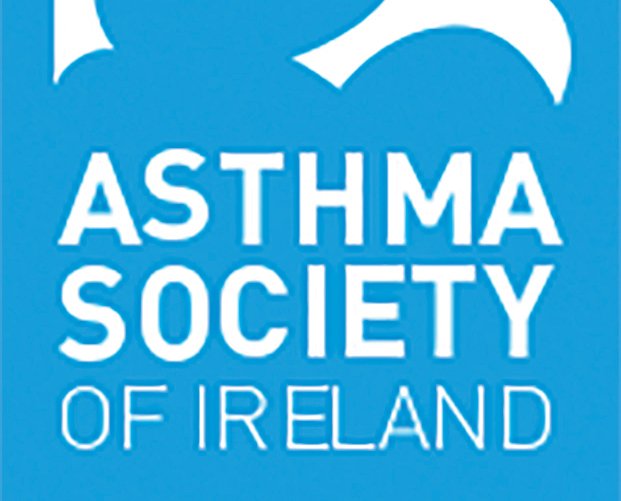 The Asthma Society of Ireland recently launched their newly updated asthma E-Learning programme and new 'Asthma Action Plan'. The E-Learning programme, 'Care of Adults and Children with Asthma E-Learning Education Programme' will help healthcare professionals increase their knowledge in asthma care, while the Asthma Action Plan will allow patients and healthcare professionals to work together to get the patient's asthma under control.
The E-Learning programme has been developed with clinical expertise from the HSE National Clinical Programme for Asthma, patient and service user expertise from the Asthma Society of Ireland, healthcare delivery expertise from frontline staff, and input from other stakeholders including ANAIL, Irish Thoracic Society and RCPI – to address key issues in asthma care.
Healthcare professionals involved in the care of adults and children with asthma will be able to enhance their skills and gain a comprehensive understanding of international best practices of asthma care by completing five modules, which address diagnosis, assessment, treatment, dealing with asthma attacks, and monitoring of adults and children with asthma.
The resource is geared towards self-directed learning, allowing learners to go through the modules at their own convenience with structured training and review exercises to reinforce the learning.
Asthma Action Plan
Two-out-of-three people with asthma currently do not have an Asthma Action Plan, according to a survey undertaken by the Asthma Society, launched in early May by Minister for Health Simon Harris as part of Asthma Awareness Week. The survey was conducted in April/May 2019, with 1,081 respondents. The research was conducted after recent figures for asthma deaths show they are on the rise: One person now dies every five days from asthma.
The Asthma Society are encouraging people to reduce their risk of a fatal asthma attack by getting an Asthma Action Plan; a document that contains all the information patients need to keep their asthma under control. All children and adults with asthma should fill in an Asthma Action Plan with their GP or asthma nurse.
A completed Asthma Action Plan will include the following information:
A list of the patient's medication and when to take it (even when they are feeling well).
Information on how to care for the patient's asthma when feeling well, slightly symptomatic and uncontrolled.
How to tell if the patient's asthma is getting worse.
What to do if the patient's asthma symptoms keep getting worse.
What to do if the patient has an asthma attack (The 5 Step Rule).
Important contact information such as the patient's GP or emergency contacts.
The CEO of the Asthma Society of Ireland, Ms Sarah O'Connor said: "In a survey conducted by the Asthma Society in Nov/Dec 2018, we discovered that 48 per cent of people with asthma would not visit their GP after an asthma attack. Visiting your GP after an asthma attack is one of the most important things you should do and the fact that nearly half of people would not do this shows that people are not managing their asthma as well as they should. For me, the launch of our new Asthma Action Plan and E-Learning programme could not come at a better time. These materials will help to communicate best practice to all healthcare professionals and ensures that we are providing continuous professional development to them in relation to asthma management.
"The Asthma Action Plan, which was designed with a traffic light system in mind – is a patient friendly resource, aiming to reduce confusion and help users to recognise if their asthma is under control. Research shows that people who use their Asthma Action Plan are at less risk of an asthma attack and tend to miss fewer days from school or work on average. It is essential that everyone with asthma develop an Asthma Action Plan with their healthcare professional.
"The Working Group for the National Clinical Programme for Asthma have committed a huge amount of time to creating these resources, which we believe will be of huge assistance to patients and healthcare professionals alike."
The HSE's National Clinical Lead for Asthma, Prof Pat Manning said: "The Programme is extremely happy to deliver this education programme with the valued support from all our stakeholders. Not naming individuals and their efforts, I would like to thank everyone involved in the delivery of this initiative which will equip all staff with necessary tools to deliver best care to our patients and support their family and carers."
The newly updated E-Learning programme and the new Asthma Action Plan can both be found on www.asthma.ie.
Advice line
The Asthma Society recently announced that its Advice line has received its 10,000th call since 2014. In 2016, the Asthma Advice line service was extended to include calls in relation to COPD patients. The Asthma and COPD Advice line is a free service which users can call on 1800 44 54 64 to have any questions they may have about their asthma and/or COPD answered.
The service involves a call back from an asthma respiratory nurse, who will undertake multiple calls with a person with asthma or their carer, to ensure that they are better informed and able to manage their asthma/COPD. They can also help advise people on filling out their Asthma Action Plan.