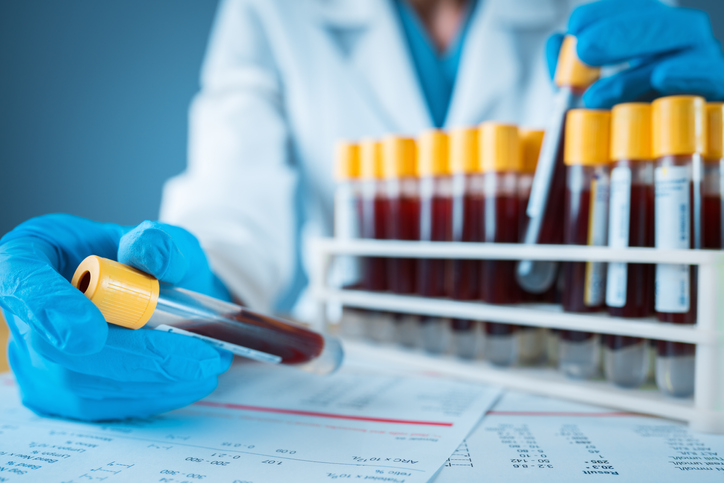 The Haematology Association of Ireland Annual Meeting 2022 also heard from Prof Robert Sidonio of the Emory University School of Medicine, US, who delivered a State-of-the-Art lecture titled 'Novel therapies in bleeding disorders' in a session introduced by Dr Kathryn Clarke of Queen's University Belfast and the Belfast Health and Social Care Trust.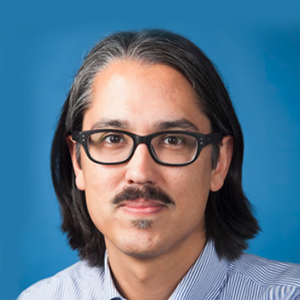 Prof Sidonio discussed novel therapies that are being used in the US to treat bleeding disorders and what he described as a "forgotten disorder", namely Glanzmann's thrombasthenia, which is a rare bleeding disorder characterised by prolonged or spontaneous bleeding starting from birth.
Prof Sidonio said: "The manifestations of bleeding are pretty significant – these are probably the worst nosebleeds you will ever see," he told the attendees. "These patients have six- or seven-hour nosebleeds that you just can't get to stop, and you can imagine the parents coming in with them [children] covered with blood. These children are often chronically anaemic and sometimes require a transplant because the bleeding is so severe." The mainstay of treatment is to administer platelets from a donor, if the patient's own platelets are dysfunctional, he explained, or recombinant 7 on demand (which is on-label in the US).
He and his colleagues have been investigating prophylactic recombinant 7 therapy, and the published data showed some "dramatic results," he said. A proof of principle trial is due to begin in early 2023 focused on prophylactic recombinant 7 on demand, and "you can tell that a disorder is really rare when you have three sites with six patients, and you are super excited when you can get those six patients on the trial," said Prof Sidonio.
He also briefly discussed drug treatments for a range of other disorders in the area of monoclonal antibodies and synopsised some of the trial data to support these treatments for bleeding events, and conditions such as von Willebrand disease. "Haemophilia often gets a lot of the new products and that's where a lot of the investment goes," said Prof Sidonio. "But there are ways that we can take what we have learned in haemophilia and apply it to the treatment of von Willebrand disease."
Prof Sidonio also briefly discussed novel therapies in the pipeline for haemophilia, which he explained may have applications for other conditions. "I think this is going to be the trend," he told the conference. "People are creating products that can actually be useful in multiple different disorders."
Discussing various haemophilia treatments, specifically aptamer BT200, Prof Sidonio commented: "These products are actually very easy to manufacture," he said. "They have high affinity and specificity and are pretty inexpensive to produce… this one was almost a serendipitous discussion. They were looking at targeting VWF [von Willebrand factor] more as an antiplatelet anticoagulant, and more for patients with heart disease. What they found was that in certain concentrations, it actually blocks the binding site on the A1 domain and that overlaps with the clearance site, so it actually [aids] clearance in circulation, so it accumulates the patient's VWF… data show that if you do PEGylate that region, you can actually attenuate the effect of clearance of VWF.
"The most exciting thing here is that we have been trying to encourage the company to look at women and girls with haemophilia and also target this population that is much more difficult to target because of all the regulations around reproduction," he added. "In some countries, you can't even do that without the animal studies being completed. We are hoping that we can target some non-severe haemophilia and von Willebrand's. We can see that if we give this as a subcutaneous injection, the antigen levels get quite high… what's really interesting is that this does not affect the pro-peptide level, but only affects the clearance, so you can also still give something like DDAVP [synthetic peptide desmopressin] to these patients. This is actually a benefit for those with mild haemophilia – not so much with moderate haemophilia, although there are still some patients who could benefit from it," said Prof Sidonio. "This could potentially occupy the space where DDAVP is, with potentially less side-effects."