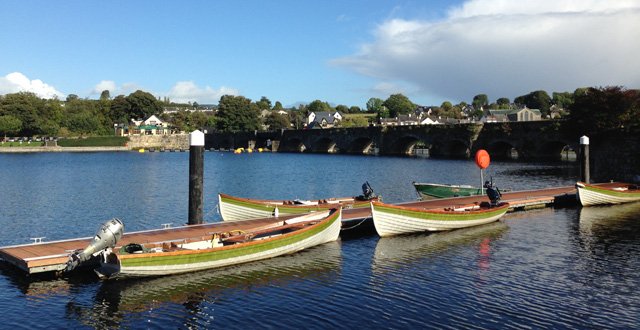 A teacher was giving out over a cup of coffee. She asked her class to do their maths homework in a copy book. Next day, a mum said her child was tired so she told him to do it in the workbook instead. "What's wrong with that?"
My friend sighed. Parents don't realise the task isn't just about arithmetic. She wanted the children to organise themselves, assemble pencils and ruler, draw lines.
Aha! I get it. It's the magic of good teaching.
When I told this story to some teachers, one said: "We call it 'the Hidden Curriculum'." It was just after the Dromineer Literary Festival and the Committee was celebrating a very successful event.
It was also the weekend of the Rural Doctors Conference; in between poetry and prose, I had given a talk. Now I was pondering the unexplainable qualities of general practice. People understand surgery, but they haven't a clue what physicians and medical wards do. As for general practice, I know there's some magic between patient and GP that allows most people to be treated without a hospital.
It's the Hidden Curriculum.
In preparation for the GP conference, I dug out my box of old health service reports. It's important to realise, no-one reads reports; media stories may be based only on a press release. So it was interesting to have a look back and delightful to have the distraction of literature.
At the Festival, there were debates between writers – Julian Gough, John Connell, Ruth Padel, and John Banville. Later in the bar, there were debates about health. A poet (from a medical family) said: "Didn't it all go wrong with Mary Harney?"
That's when the health strategy – more beds, more staff – was abandoned. Instead we got the health reform programme: The Brennan, Prospectus and Hanly reports.
Prospectus gave us the HSE.
The Brennan Report says that clinical independence of consultants is a budgetary problem. No mention of patients or quality; controlling consultants is a cost issue. So the new consultant contract obliges consultants to obey corporate policy.
I didn't sign it. Doctors need clinical freedom to act for their patients.
The Hanly Report, supposedly about doctors working hours, is actually about centralisation into large hospitals. In the Mid-West we were told that Limerick inpatients would become day cases, so the wards in Ennis and Nenagh wouldn't be needed.
That didn't work. Our patients are treated on trolleys instead.
It was the end of the magic of small hospitals. Our Hidden Curriculum was that, while treating the primary illness, we fixed as many problems as possible. Tests were done, consults with other teams and all in a short time. My job was to assemble information and make decisions, get the patient sorted.
No more; only the primary illness is treated now.
On discharge, the patient goes on multiple waiting lists for tests and clinics. Often it's not clear whose job it is to put it all together afterwards. So the GP chases results and clinic appointments, trying to make sense of the jigsaw of information. It's the GP who makes the hospital system work for patients.
Looking at the reports, there's been a decade of flip-flop policy on private patients. Co-located private hospitals meant apartheid between public and private patients. Under universal health insurance, everyone's private; now with Sláintecare, they're all public.
The <em>Sláintecare Report</em> is also very keen on something called "integrated care". I puzzled over it for a while. Then I got it! Integrated care actually means fragmented care, even more than it is now.
Instead of admission to hospital with pneumonia, the patient will get antibiotics and physiotherapy, x-rays and scans all done from home. Apparently, it'll be just like hospital care, because somehow it will be "integrated". It's the latest cure for the trolley problem.
It doesn't say who'll do the "integrating", so presumably it'll be the GPs. That means patients will need free GP care and a new contract will have to control and direct the work of GPs.
But it seems to me that clinical independence is what makes general practice work and I reckon having paying customers is an important part of that freedom.
Anyway, if GPs are doing hospital work, they can't do the work we can't see, the Hidden Curriculum. The magic will be lost. And that's not good for patients.
Back at the festival, it's a beautiful autumn day out on Lough Derg. We're on a boat, listening to readings about hammering through ice to go lake swimming.
I let the tangle of thoughts in my head float away across the water.eee