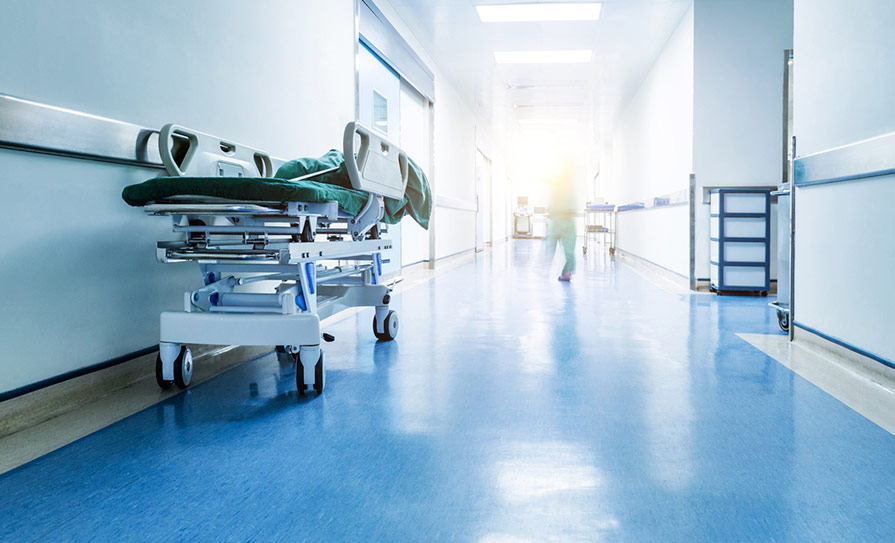 A divergence on the future of the emergency services is growing between health officials and national politicians
So, there I was last summer, worrying away about Our Lady's Hospital, Navan. Navan's emergency department (ED) is too small and must close; critically-ill patients need a large ED like Our Lady of Lourdes Hospital, Drogheda. It's all so familiar from our experience in the mid-west, but here's the really bad bit. To support the change, two ICU beds and 10 extra ward beds will open in Drogheda. Let's do some maths. The average patient stays a week in hospital, so those new beds allow for two extra admissions per day to Drogheda. That is ridiculously optimistic. In fact, it's downright scary and indicates nothing has been learnt from the tragedy unfolding in the mid-west.
So I was very worried about Navan Hospital, and the damage that would be done to Drogheda. The key issue for me is the medical ward patients.
Back in the mid-west, we were told that the majority of patients could continue in Nenagh General Hospital after reconfiguration. Maybe it's true for outpatients or day cases, but it's not true for inpatients. The surgical wards closed completely, but we were supposed to continue admitting selectively to the medical wards. We tried and this is what we found: Large numbers of medical patients could no longer be admitted to Nenagh. University Hospital Limerick (UHL) is a very fine hospital, but it got no extra wards. Sadly, since reconfiguration UHL is best known for topping the league table of trolleys. Overcrowded EDs have a higher mortality rate, so it's a serious patient safety issue.
The closure of an ED isn't the immediate problem, but that's where the trouble begins. Once the critically ill patients are supposedly "diverted" to a larger hospital, other acute services get whittled away. So, Nenagh lost on-call laboratory, staff on the wards were reduced and, worst of all, the coronary care unit (CCU) was shut. On paper, there was no need for a CCU or high dependency unit in Nenagh, but real life is different. The unit was staffed by CCU-trained nurses and fully equipped for monitoring ill patients and it was our clinical safety-net. It turns out that closing an ED does not remove the critically ill patients. Some patients appear "low-risk", but turn out to be extraordinarily ill. Others deteriorate on the wards and need critical care. Without our unit, the only way to stay safe was to divert any patient who might need critical care and that is most medical cases.
So there I was, worrying about Navan and Drogheda, and something interesting happened. Actually, two things happened. Consultants in Drogheda wrote to Minister for Health Stephen Donnelly. Here's a quote: "The transfer of risk from an unsafe ED in Navan to an under-resourced Our Lady of Lourdes Hospital in Drogheda will lead to poorer clinical outcomes for patients." I agree. That is what we experienced in the mid-west. I hope it is not done to the patients and staff of the hospitals in the north-east. And then the Health Minister "overruled" the closure. I was astonished and relieved. Yes, I know it's a temporary reprieve – the reconfiguration juggernaut is revving up again.
Fast forward to this year and interesting things are happening in the mid-west too. Some 87 UHL consultants wrote an open letter stating that "withdrawal of direct emergency hospital care at Ennis, Nenagh, and St John's was detrimental without the required capacity at UHL" and called for resourcing of all four hospitals. In February, Taoiseach Leo Varadkar visited Limerick. Before the visit, he said it would be "impossible" to re-open former emergency departments in Ennis, Nenagh, and St John's. But surprisingly, during the visit he said "nothing is ruled out". He added that Covid taught him never to rule anything out. That's right: During Covid, impossible stuff was done all the time.
What is going on? I see a divergence between health officials and national politicians and it's new.
Also, consultants have spoken out about EDs, and it's not the usual voices. For years, ED consultants have called for bigger EDs with more consultants. Unfortunately, this does nothing for the ED trolley counts. When the INMO or the HSE say there are "50 patients on trolleys in an ED" they only count admitted people who are no longer under the ED doctors. Some trolley patients are under the care of urologists, gynaecologists, and orthopaedic surgeons. Most, however, are medical patients being treated by cardiologists and respiratory physicians, neurologists and geriatricians. It's great to hear from them for a change.
I wonder what will happen next. Hospital campaign groups want EDs to re-open. Everyone seems to want more medical patients treated in the smaller hospitals. But our experience is that the same acute services needed for an ED are also needed for acute medical admissions.
Closing a hospital service is tough; re-opening is much harder.