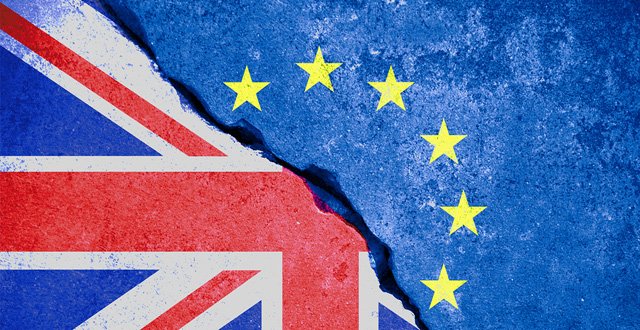 The UK is growing ever more divided in what is essentially a civil war without the guns
My Scottish brother-in-law, Neil, is standing in the Westminster election on 12 December. He's the Liberal Democrat candidate for the Western Isles.
I've had a vague interest in British politics since I lived there, but now I'm taking a crash course. I'm reading newspapers. The Guardian gives me the anti-Brexit and "leftie" viewpoint. For balance, I have The Telegraph – also known as the "Torygraph"– which is pro-Brexit. For fun, I read the Financial Times.
My new car radio has BBC Radio 4, so I get news and comment unfiltered by Irish eyes. Then there's Westminster Parliament TV, which RTÉ broadcast live during some of the recent political chaos there. It was fascinating to watch Boris Johnson, Jeremy Corbyn, and others during highly charged debates on "No-Deal" Brexit, the proroguing of Parliament, and the expulsion of Churchill's grandson and others from the Conservative Party. I was struck by how articulate they all are, despite the very real anger.
Now the focus is on the general election.
British politics used to be simple. In the 1990s, it was Conservatives (or Tories) versus Labour. Working in geriatric medicine in Central London the only option was Labour. I even went to a fundraiser lunch for my local MP, the former actress Glenda Jackson.
Our electoral systems are so very different. We have 158 TDs, but only 40 constituencies. There are multiple counts and tactical voting is a way of life.
In contrast, Britain has 650 MPs and 650 constituencies. The votes are counted and it's all over. In a lot of constituencies the result is very predictable.
As for national referendums, there have only been three. 1975 was on EU entry. In 2011, they said "No" to proportional representation voting. Then in 2016 came the Brexit referendum.
Over here, we can see problems ahead, including in health. We sort of presumed they would see sense and do it again to get the "right" answer. But they're not Irish. And watching those debates live on TV makes it pretty clear: They are a country divided. Remainers say "the people" were lied to and got the vote "wrong". Brexiteers say "Remoaners" are "undemocratic" and want to ignore the result.
My friend Anna is right: This is civil war – without the guns. It's true. Families are viciously split on the subject. When I was in Cardiff, my taxi driver refused to discuss Brexit, saying he "won't allow politics in the car". Three years on, people are weary of Brexit.
Watching from afar, we may wonder who could vote for Boris the Clown, but Jeremy Corbyn is not impressive either. It's an unpopularity contest.
Both parties are promising to spend billions, especially on health. Corbyn says a trade deal with the US will put the NHS "on the table", as President Trump said.
But this election is all about Brexit. Boris cleansed his party of Remainers, in order to fight off Nigel Farage. He has a simple message: "Let's get Brexit done!" But there's years of trade negotiations ahead and the political horror show won't stop either. Meanwhile, the Labour line is: "Get Brexit sorted!" But Jeremy Corbyn is not a fan of the EU.
Post-election, who might be the king-makers? The Lib Dems propped up a previous Tory government, but were nearly wiped out afterwards. They want another referendum. The Scottish National Party (SNP) could win 50 seats. They want to be in the EU, but out of the UK.
Then there's Northern Ireland. Sinn Féin won't take their seats in Westminster. Their voters would not be happy if they swore allegiance to an English Queen. The DUP supported Boris until he dumped them. At their party conference he said he would never put a border down the Irish Sea. But that's exactly what he agreed to at the meeting with Taoiseach Leo Varadkar.
(To my surprise, BBC commentators outlined why that deal makes Brexit more likely. But at least we Irish are no longer the problem. A doctor told me about an Irish friend who left London because of anti-Irish feeling over Brexit. Even during the IRA bombs of the 1990s, I never had that problem.)
Obviously, the DUP want to stay in the UK – the clue is in the name. But their voters want to stay in the EU. So that's why we could end up with a Border Poll on a United Ireland if Brexit happens. And that's the strangest prospect of all!
As for my brother-in-law, although Neil lived in Stornaway many years ago and is a Scots Gaelic speaker, it's not enough to get elected.
The Outer Hebrides are a stronghold of the Scottish National Party. Still it gives me a frisson of personal interest.