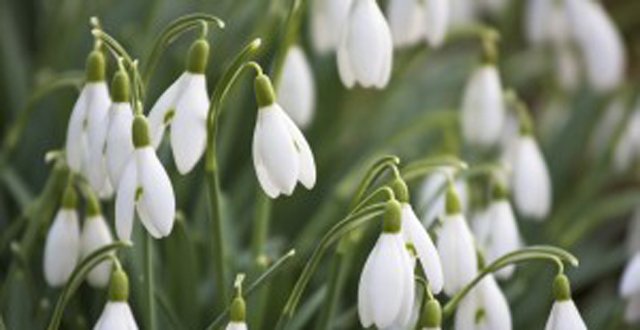 I pushed open the door of my favourite café — and walked into a policewoman peering out. Sitting with my coffee and almond croissant, plodding through <em>The Guardian</em>, I won­dered what was going on. "Hotel, Romeo… " she spoke into her walkie-talkie, then consulted with someone further down the café. Back to the door, chatting to the owner, looking out at the street. A surveillance operation? Would there be a hail of bullets? Silly me, UK police are unarmed.
Then I overheard a phone call: "You're saying it could be one hour or 10 hours?"
I'm on my second coffee now, and really curious.
Finally, two police officers leave the café, escorting a slightly dazed man of about 70 years old.
The owner explained. The unfortunate man collapsed on the street and was confused. The police stopped to help, but then can't leave until an ambulance comes. Three hours on, they were taking him home to wait for the ambulance.
Wow!
That's nothing, he said. Some weeks ago, a woman collapsed nearby and hit her head. People were very helpful, the café supplied coffee. The ambulance didn't arrive for seven hours.
I said that would be national news in Ireland. Maybe it's just Wales.
Week one in Cardiff is difficult for Annie. She's afraid I'll aban­don her. I'm afraid I'll be stuck here forever. One of us has to be wrong… Annie goes out to classes grumpy, comes back cheerful. After a few days she says, "I really like this course". So it's all worth­while. There are ideas for new accommodation, but no offers.
I pass the time reading.
Impressions of Cardiff: A friendly and cosmopolitan city, lots of cafés in pretty arcades. Beautiful buildings but of­ten rather shabby. Cardiff Castle is right downtown, with a huge park full of people walking dogs. Rugby. Football. Homeless people. Welsh signs everywhere: Police/<em>Heddlu</em>.
We left Wales for the weekend and stayed with friends in Bristol.
More NHS stories. A neighbour broke her hip, waited three hours for the ambulance.
Another had a knee problem. She tried physio, then paid to see a specialist, who said she needed surgery. Like most people, they don't have health insurance so she went through the NHS. After several months, she was assessed and told she had to go for physio (again) before being al­lowed to see a consultant. After a lot of argument, she was referred back to her doctor and had surgery.
J suffered severe pain; his GP suspected a hernia. There was a peculiar story involving two ultrasounds, a trip to an emergency department and an MRI scan. He was sent a list of waiting times for operations, with patient satisfaction ratings, and told to choose a surgeon. Eventually, he met a consultant who said there was no hernia.
My observations: The NHS has hidden waiting lists. The system is designed to keep patients away from consultants, but multiplies other expensive resources instead. I know surgeons have redefined themselves as expert operators, but it's a pity to ignore their diagnostic skill.
No doubt, this is where we're going.
Week two, back in Cardiff, I hit a major downer. My dogs are in kennels and so is the (semi-wild) cat. When will I see them again? Will Puss ever forgive me?
I decide to take a look at Cardiff Castle, about 100 yards from the Airbnb flat. Unfortunately, it's the day Prince Har­ry and Meghan Markle also want to visit. I join a crowd of tourists and loyal subjects in the cold and drizzle. Someone hands out Welsh flags. Punctuality may be the politeness of princes, but they are delayed, and delayed again. Then, just as I'm looking the wrong way, a convoy of cars flashes by. That's it? Back to the apartment.
We spend the weekend in Dublin.
This I have learned about myself: I can listen to complex life stories from friends, patients, people in airports, and I have no trouble recalling all sorts of details. If I make ar­rangements for flights, buses or Airbnb apartments, I get addled. I confuse departure and arrival times, mix up the bus lines and forget the keycode for the apartment.
It's a different kind of brain.
Week three: Breaking news! Some friends of friends can help. We go and meet two mad dogs and a lovely family. An­nie starts to look hopeful. After a few wobbles, she moves in. It's goodbye to Cardiff! I'm exhausted. I feel like I've run a marathon, an emotional marathon.
Now Zorro is purring on my lap; the dogs are stretched out nearby. A cloud of goldfinches fight over some Niger seeds. Snowdrops are up and primroses too.
Cardiff is good, but Dromineer is home.