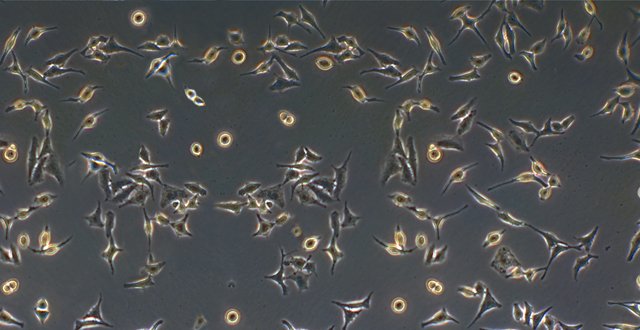 "It always rains on my birthday," I said, aged 10. A kindly adult answered, "it only seems that way".
To me it was a truth, an observation. I decided to make a mental note of the weather on my birthday each year. After 10 years of rain on 1 May, I felt the case was proven.
I take a long view and I respect evidence.
When the CervicalCheck story burst into our lives, my thoughts went back 10 years. That was a strange time.
US firms lined-up to replace public services but the details were secret, because it was "commercially-sensitive information". The new consultant contract was clearly based around co-located private hospitals, but doctors' concerns were dismissed as "vested interests". Health watchdog HIQA was set up and had no oversight role in the commercial sector.
Ten years ago, the Mid-West was a pilot for outsourcing cervical smears to the US. My GP friends said that, compared to the Irish hospital labs, there were too many low-grade abnormalities reported. Lots of anxious women had to be referred to hospital clinics, but were in fact healthy.
We know now that the head of quality assurance for cytology also had concerns. He had evidence that high-grade abnormalities were not being picked up in the US; cancers would be missed.
This is not my area of expertise, but like everyone else, I've had the radio on constantly and I've bought stacks of newspapers.
I've also looked at any data I can find, including Programme reports from the early years. Quality assurance is mentioned constantly. However, CervicalCheck seemed to regard lab accreditation as a guarantee of quality.
I don't think a doctor would get away with that in a court case, or in front of the Medical Council. We're expected to look at evidence. Health administrators can't, so they use external measures of quality.
I remember thinking that CervicalCheck was set up like a postal service, sending smears to the US and results to GPs. Issues such as quality and liability were outsourced with the contract. The US doctors reporting on Irish tests didn't even have to be on the Irish Medical Register.
In those early reports, over-reporting of minor abnormalities is noted. I didn't see efforts to address the more worrying issue — under-reporting of major abnormalities.
As the days went by, personal tragedies emerged one by one, each woman, each family.
The media pointed at doctors for not telling patients; the politicians said mandatory disclosure was the answer. I wondered about lab quality.
Very slowly, information is coming out.
In 2014, an audit was done of 1,480 women who developed cancer since the start of the Programme. When those smears were reviewed, 209 cases should have been reported differently. That's 14 per cent.
Yes, the test is imperfect. And mistakes happen too. The issue is how frequent those mistakes are, and how bad, and whether there is variation among the labs.
Why wasn't the audit done before 2014? It should be routine in a national screening programme. Maybe that's "commercially sensitive information".
We heard about the US labs: Legal case, gagging orders, legal letters preventing disclosure.
One US company sent Irish smear tests to a sister lab in the UK. The lab is accredited and it's all within the terms of the HSE contract, but the effect is a fragmented system. Questions are being asked about the oversight by doctors, and whether Irish smears have been sent to labs anywhere else.
Then there's the debate about cost.
When Vicky Phelan told us her shocking story, she pointed the finger of blame at then Minister Mary Harney for outsourcing cervical smears to the US.
I remember Mary Harney saying we had to, because the US lab was one-third the price of the Irish labs. Most people thought, 'rip-off Ireland again.'
To me, it simply didn't make sense. How could an American lab be so cheap?
That was the time when Mary Harney said cancer units in public hospitals around the country had to close because patients deserved a centre of excellence.
Cost versus quality: Are the rules different for commercial contracts?
On <em>Morning Ireland</em>, a senior lab scientist said one lab appears to be finding fewer high-grade abnormalities. We know it's not the Coombe.
If the labs differ in quality, surely Irish women deserve to have their tests read in a laboratory centre of excellence.