I've not (officially) tested a Citroen for these pages before. I'm familiar with their cars from having rented them on various holidays, and always enjoyed them, although they tended to be the basic models. Of course, as any petrolhead will tell you, we've known a lot about Citroen over the years, and they are respected as innovative, comfortable, and yet a little quirky. Their initial Citroen DS, when it was released, set new standards at the time for ride quality due to its hydropneumatic suspension system. It made third place in a recent vote for Car of the Century (behind Model T and Mini). The DS was followed by their SM, CX, XM, and finally C6 – all shared the one characteristic of a beautiful ride quality, so much so that a similar suspension system was adopted by Mercedes for their S-Class.
Today, I bring you the C5X, their latest flagship model. The biggest selling point of the C5X is its comfort. My wife, who has minimal interest in cars and feels they are all similar, volunteered, without any prompting, about how comfortable she found the C5X between the suppleness of the seats and the comfort of the suspension.
The C5X is a large and roomy five-seater measuring 4,805mm long, which is some 50mm longer than the Audi A5 Sportback. Citroen describes it as having the elegance of a saloon, the practicality of an estate, and the increased height of an SUV. You can see the pictures, you can decide, but I can verify that it is not overly large, yet it drives like a saloon. Citroen will tell you all you need to know about their newly developed progressive hydraulic cushion suspension thanks to their 'advanced comfort programme'. Basically, engineers spent four years on test tracks and all sorts of roads working out how to develop the suspension properly to give good body control and comfort. And it works. From the outset, I can confirm the car was smooth, quiet and comfortable.
When pushed, I found the C5X on normal settings to be a bit too soft, but they've thought of that too. There are three drive modes: Eco, Comfort, and Sport. The Sport tightens up the throttle, holds the revs a bit longer via the gearbox, kills the stop start, and firms the suspension sufficiently to balance the body control for cornering. As they say, it "boosts driving pleasure".
There are three drivetrain options: The base 1.2 litre 130hp three-cylinder engine; the 1.6 litre 180hp petrol and the 1.6 litre plug-in hybrid electric vehicle, the latter getting the better 'advanced control active suspension'. The hybrid combines the 160hp petrol engine with 81KW electric motor to give 360NM of torque and with the 12KW battery can give up to 55km of electric-only range. This is enough for a lot of people. The test car was the 1.2 litre petrol version, which I thought was surprisingly good. The 0-100kmh time is about 10 seconds officially, although I suspect four adults inside will stifle performance to a significant degree. And it has plenty of room for them. It easily passes the test for accommodating four 6'2 adults, so if you're ferrying part of the basketball or rugby team, they will be comfortable.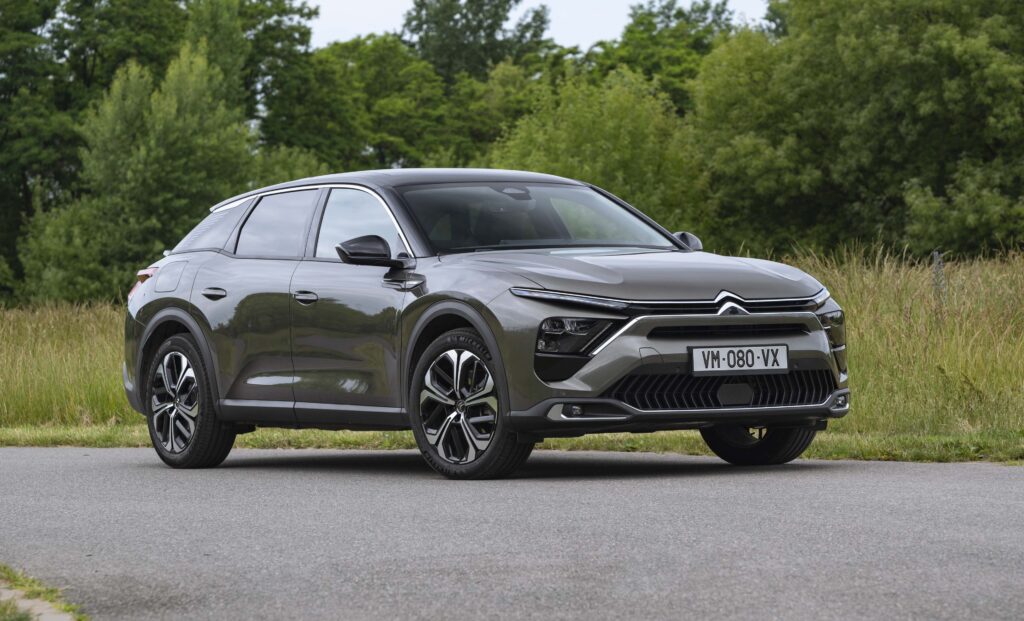 Safety is well looked after and, among many things, it has adaptive cruise control. Just set the speed, the distance you're happy with from the vehicle in front, and drive. Now and again, you'll come to a speed limit sign. You can see an alert on the heads-up display suggesting that you change the cruise speed – this can be verified with the okay button on the steering wheel. And the car responds. Also useful is the 'stop and go' feature. I got it to stop easily when the traffic ahead stopped and again it drove off with a safe distance maintained at all times. Also, the lane departure warning is a delight, with no sharp tugs at the wheel. All combined, this provides a semi-autonomous driving status of level 2. Leave the steering wheel alone for more than a few seconds and it alerts you to get back in control, because, in reality, we are not legally in control with hands off. The heads-up display will give different prompts as to what the speed limit is and you can accept these with the okay button on the steering wheel. I found myself driving with this a lot of the time, and it made me quite happy to stay at the speed limit.
Manufacturers are increasing their input into communication with the car. Although I found the rival 'Hey Mercedes' easy to use, I did not find the same with 'Hey Citroen'.
All models come with an eight-speed automatic gearbox. If you want a manual, you'll have a car you can't sell on.
There was no rear wiper on the car, which surprised me. Citroen's argument is once you get moving the aerodynamics clears the residual water off. They provide an excellent wide-angle rear-view camera with electronic warnings of approaching pedestrians, which also self-cleans with its own washer jet. A bit like a cat, it is always clean.
When I collected the car, I had biked to the collection point in the rain, and hence was slightly cold. I could not find the seat heaters, but I found the heated steering wheel. Previously, I always thought that was superfluous. Now I think it is pure luxury and a brilliant addition. Funnily enough, despite my cold feet, I don't see heated pedals coming anytime soon. I don't know if I have a straighter dorsal spine than most people but I found the headrest a bit too far forward, and would have liked adjustment for it. Otherwise, the seats were comfortable and supportive.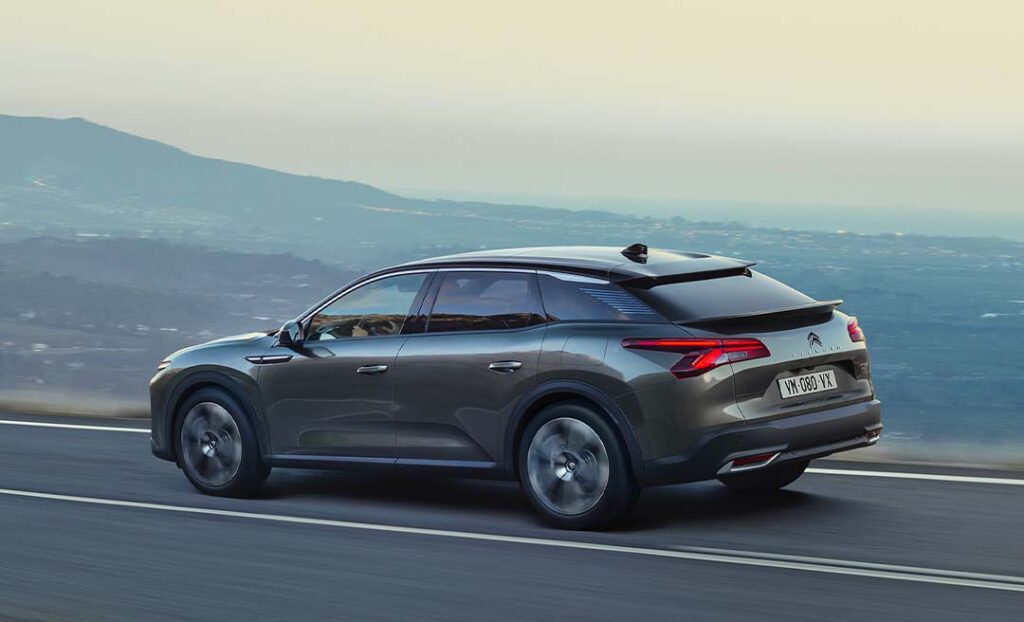 The Citroen C5X is available from €42,370 (or €394 per month) with a three-year service plan, three-year roadside assist, and five-year warranty. Of course, terms and conditions apply.
In summary, Citroen is back with their large luxury cars. The C5X is a convincing effort and it deserves to do well. Heated seats would be nice.