Mazda's Premium CX-5 explores the concept of 'car and driver as one'
The crossover SUV segment is the car sales equivalent of the Somme, where marques battle it out to take their place on the lucrative, family SUV hierarchy, which currently sees the Hyundai Tucson and Nissan Qashqai head and shoulders above the rest. With this in mind, Mazda has upgraded the specs on its best-selling car in this market, the CX5. The CX5 has been on sale in Ireland since 2012 and has been one of the top-50 best-selling cars for the past two years. Now Mazda is looking to edge into the premium SUV segment with the introduction of its Platinum Plus specification, previously only available on the flagship Mazda6 model.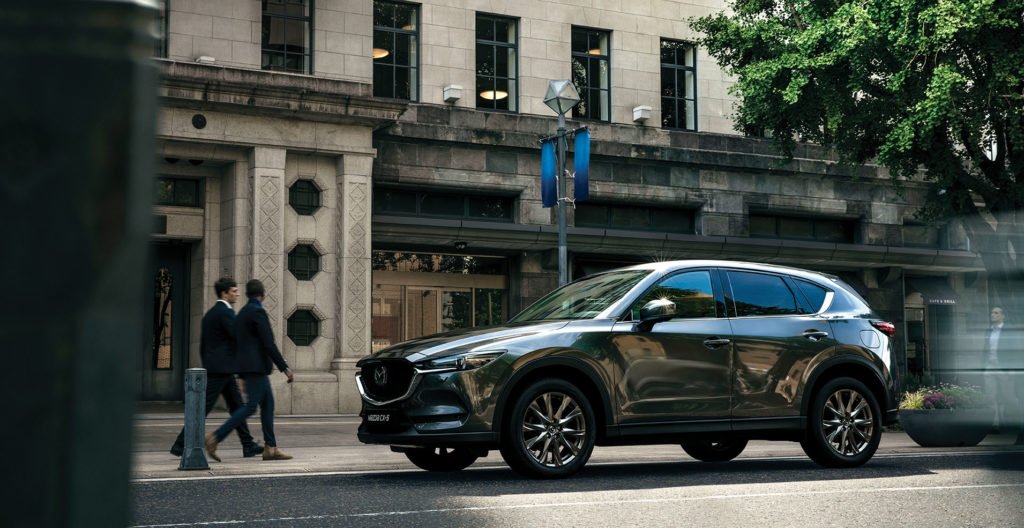 Kodo is Japanese for 'soul of motion' and apparently, it's supposed to be a depiction of potential energy in stationary forms, like an animal waiting to pounce. According to Mazda, the CX-5 boasts a Kodo-designed exterior and a luxurious human-centric interior. I certainly think Mazda are masters of waffle, but I can't honestly say that the CX-5 looks like Jaguar in a bush about to dine on a lost hillwalker. Despite this, I do think the CX-5 is one of the best-looking crossover SUVs on the market, while also being good to drive. Like all of Mazda's Platinum Plus models, it felt like a luxury product inside, as everything was beautifully designed and felt well-built and ergonomic. Mazda's premium pixie-dust has gifted the CX-5 with Nappa Leather seats, decorative wooden panels, interior LED lighting, rear heated seats, front ventilated seats and a 7" digital meter set. They have also upgraded the heads-up display, which no longer requires a piece of plastic to project speed information into the driver's eyeline.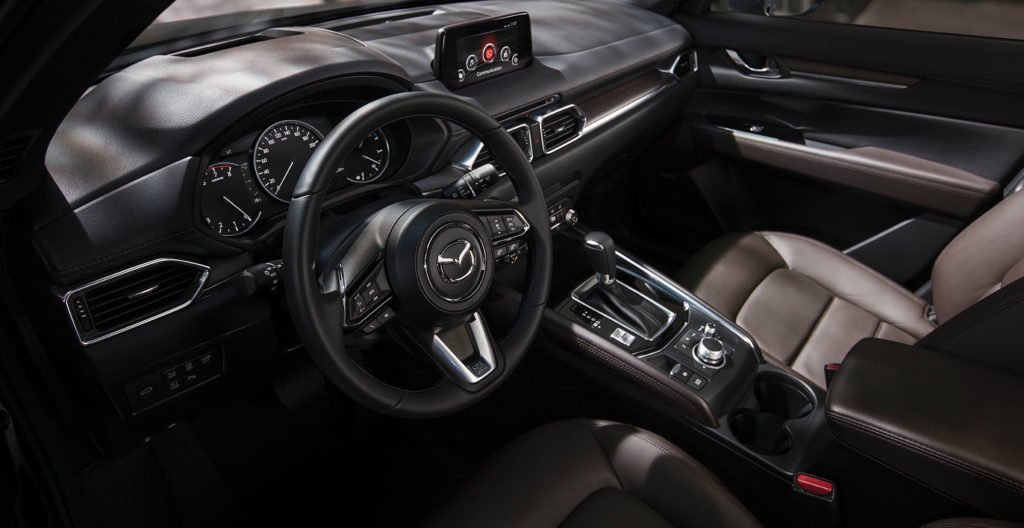 As expected, it handles very well for an SUV, thanks to its lower-than-usual centre of gravity. I'd go as far as to say it's the best-handling crossover I've driven since the terrific Seat Alteca FR I reviewed in 2018. The 2.2-litre SkyActiv diesel motor is responsive and puts out a little over 180hp; this, pared with its lovely, smooth automatic transmission, made it a real long-distance motorway-gobbler. It also has an all-wheel-drive system to help with its SUV credentials, though I didn't get a chance to test it anywhere challenging.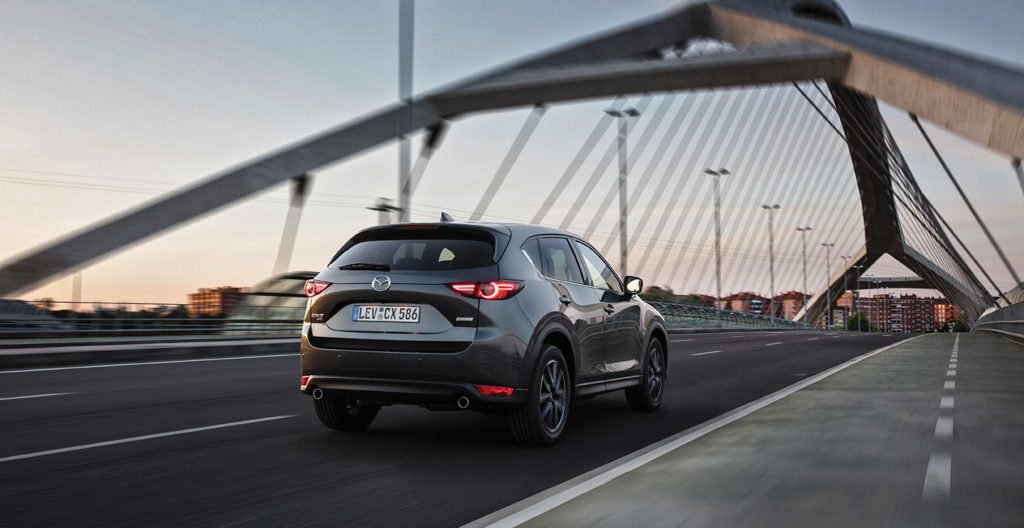 Aside from a five-star Euro Ncap crash rating, the CX-5 also packs some of the i-Activesense range of safety technologies, including Mazda radar cruise control, blind-spot monitoring, projected active driving display and driver attention alert. It also comes with Apple Car Play and Android Auto as standard from the Executive SE model and up. The CX-5 comes with an 8" colour touch display and multimedia infotainment system with aux, MP3 and CD, as well as a Bose 10 speaker sound system and four USB ports. It has handy little gadgets too, like a humidity sensor, heated steering wheel, all-round parking sensors and a rear camera.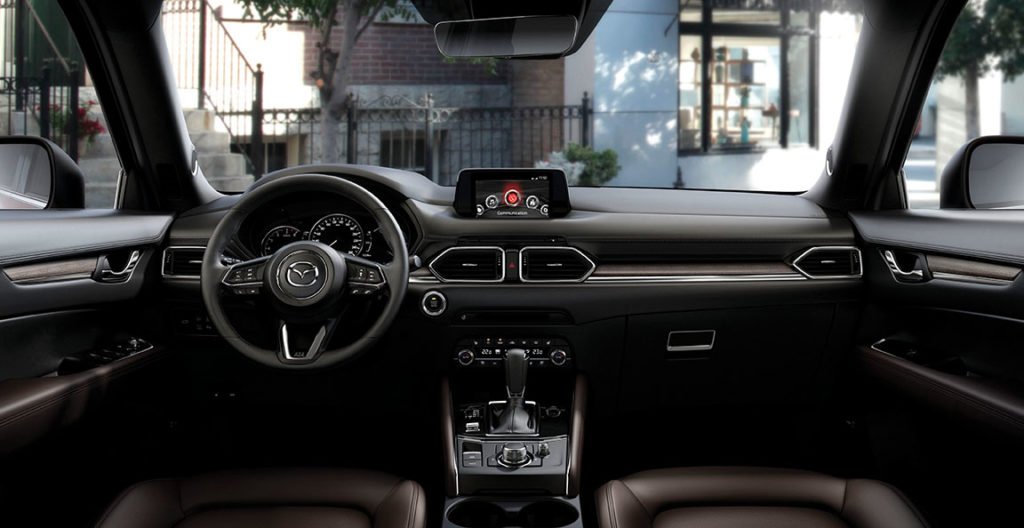 MD of Mazda Ireland John Perry said: "The 2019 Mazda CX-5, with its stunning exterior Kodo design complemented with Mazda human-centric interior design and new Platinum Plus model, raises its profile as a segment leader and a true alternative to premium rivals." He added: "With Mazda's Sky-Active engine technology and improved driving dynamics to further strengthen Mazda driving philosophy Jinba Ittai, 'car and driver as one', the 2019 CX-5 should be a genuine consideration for any driver looking for a premium yet fun to drive offering."
The CX-5 starts at €29,495, with the Platinum Plus costing a few euros more, at €48,170. It gets 7.1L/100km (39mpg) and will cost you €390 to tax, as it falls into band C. I think it's a terrific car for the family segment, especially for someone who knows what a good car feels like to drive.