The Skoda Scala offers an impressive package and is sure to be popular
It's been an odd year so far. Car sales are down, yet the number of imports from the UK is supposed to outstrip the new car sales in Ireland for the first time ever. Is this a case of panic buying before the UK leaves us altogether?
Yet Skoda have been achieving record results, cracking into the top five car manufacturers, with the Skoda Octavia being the number 5 best selling car in Ireland (See https://stats.beepbeep.ie/). Incidentally, put Skoda, VW, and Audi sales together and you will have total car sales in Ireland of approximately 18,000, a total unachievable even by putting the other two best selling manufacturers together.
Anyway, back to Skoda. They increased their market share by 2.5 per cent in a market that's contracted by 7.3 per cent. Their share is now at 7.8 per cent. They've delivered 15 per cent more diesels and they foresee demand for diesels holding steady for the "foreseeable" future. New vehicle turnover has increased by 8.2 per cent. Despite this they will be producing hybrids and electric vehicles in the next one-to-two years. As long as our charging network remains poor the diesel remains safe.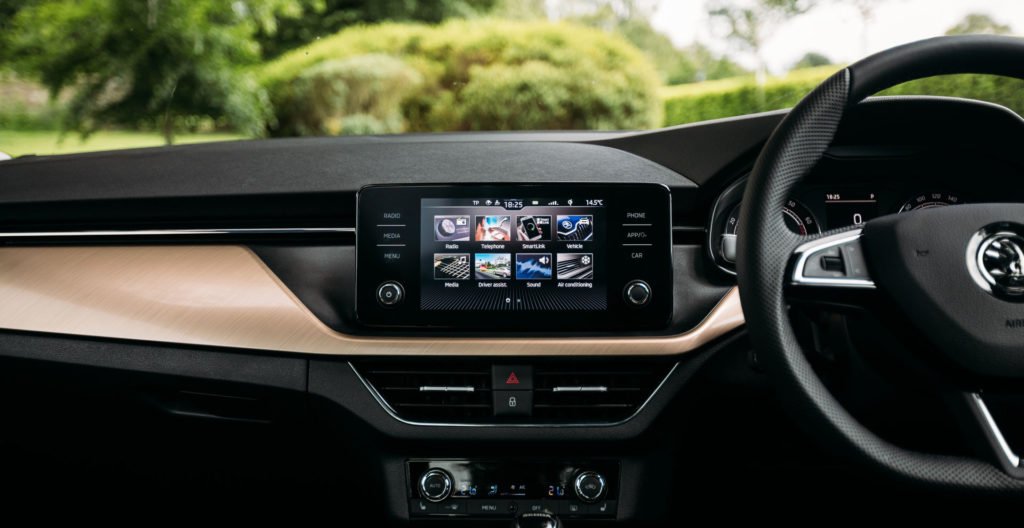 On a side note, I see our generous Government plans to change the tax laws in relation to collecting VRT from cars. The tax taken in 2007 was €1.4 billion, and now with their generosity in helping fund environmentally friendly cars their revenue is suffering, down to only a proposed €950 million this year.
Anyway, back to the subject at hand, to the test car this week – the Skoda Scala. Many manufacturers reuse their names to ensure brand familiarity is retained and there is no big shock to the system at trade in time. The previous "Rapid" name has been dropped, and in moves the Scala, from the Latin for 'ladder' (or stairway or steps). As you will see this is moving up, rather than slipping down.
At the press launch I was able to drive both petrol and diesel versions, and I was impressed with their smoothness and quietness. For many years I have been waving the Skoda flag for value for money. Typically, Skoda will take a platform used by another VAG member and stretch it, like Skoda Superb and Passat. Scala takes the MQB platform of the Polo and again stretches it to within touching distance of the Octavia. Dimensions wise, the Scala has, for example, the same 73mm rear knee room as the Octavia. (By the way, that's not a mistake, it is the measure in front of a "standard" knee.) Elbow room of 1,425mm is close to the Octavia's 1,449mm. Headroom of 982mm actually betters the Octavia's 980mm. The boot space is better than a VW Golf at 467 litres versus 380. It's 107mm longer than the Golf, and is 6mm wider.
Engines are petrol 1.0 litre rated at 95 and 115 bhp and a 1.5 TSI of 150bhp. A 1.6 diesel of 115 bhp is available and all have a choice of DSG or manual gearboxes.
Skoda has had class leading "infotainment and connectivity" for some time. It means the car becomes a wifi hub for all passengers. The Scala gets the new MIB3, the next generation of infotainment systems with colour touch screens of 6.5, 8.0 or 9.2 inches. Wireless Carplay and Android Auto are there with wireless phone charging.
Skoda's marketing department have labelled their initial option combinations as Style and Ambition with Active to be the entry level model. Ambition includes 16" alloys, LED indicators, air con and the 6.5 inch colour touch screen. To add to the confusion there are packages available such as the Image package, including the glass fifth rear door (tailgate/boot,) which will be provided from Ambition upwards. To me it looks like a Volvo with the way the Skoda name is printed across the boot lid. Style adds 17" wheels, full LED headlights and, another name, the Bolero infotainment system. Previously the equipment of top end luxury cars, such as rear view camera, keyless entry, auto folding mirrors and auto lights and rain sensor are standard on the top of the range Style model.
Skoda connect mobile online services allow owners to view the fuel level and check if it's locked, or just where it is, by dialing up via an app. I'm not sure if they can check who is in it or what speed your son is driving at. Some things have to remain private. Heated windscreen (compliments of the electric car programmes), heated seats and even a heated steering wheel are coming. The cars I drove had lane assist, which caused a simple trembling of the steering wheel, not the heart attack inducing braking of the Mercedes I last tried.
Skoda describe the Scala as 'family-proof', with 25 litre of storage compartments inside the car, including four cup holders in the rear, in case you have servants in the back to pass liquids to the driver and passenger. Or they run out of fluids after using up their 1.5 litres of fluids they have in the door compartments.
Prices start at €23,650 for the base model petrol 1.0, 115bhp. In order to encourage you into the brand, 1.9 per cent finance is available. Bigger than a VW Golf, and nearly as big as the Octavia on some dimensions, the Scala will sell, especially amongst the younger population who have yet to become brand loyal.