Harvard is ranked number four among the world's universities, just above Cambridge, with Oxford in first place, Stanford in second, and Massachusetts Institute of Technology in third. My own alma mater, Trinity College Dublin, comes in at a very creditable 81st, especially when you consider the state of funding and the paucity of billionaires among the Trinity alumni.
So, when Harvard speaks, the world listens. Unfortunately, the latest edict in the area of nutrition as reported in the media is just plain daft: The claim that consumption of red meat causes type 2 diabetes (T2D).
Published in the American Journal of Clinical Nutrition (https://doi.org/10.1016/j.ajcnut.2023.08.021), the conclusion reads rather less dramatically: "Our study supports current dietary recommendations for limiting consumption of red meat intake and emphasises the importance of different alternative sources of protein for T2D prevention."
The study involved 216,000 people.
"Red meat intakes were assessed with semiquantitative food frequency questionnaires," according to the study. So, not only is the study based on self-reporting, notoriously problematic when dealing with diet, but "red meat" includes processed and unprocessed meat. Processed and unprocessed meat are very different in terms of what they contain.
Also, let's remember that this is a US study. "Unprocessed" American beef is usually injected with carbon monoxide (CO) for colour enhancement, with the Food and Drug Administration regarding CO as a colour stabiliser. Not only that, but American beef is often hormone-enhanced (a practice completely forbidden in the EU) and use of antibiotics in American beef herds is over twice as much as that in the EU.
Virtually all American beef is grain-fed in feedlots where there is no grazing. Most Irish beef is grass-fed, in the form of actual grass in pasture, and in silage, which is effectively fermented grass. During the winter, some Irish cattle may be fed a small amount of grain to make up for any shortfall in silage.
Cows are naturally grass eaters and grass-fed beef is naturally better. It's over three times richer in omega-3 and higher in conjugated linoleic acid and in antioxidants.
So, leaving aside any flaws in the study, it's relevance to eaters of red meat in Europe can be disputed. Since leaving the EU and agreeing a trade deal with Australia that has delighted the Australians and dismayed British farmers, meat eaters there will be exposed to product that is much closer to the US norm. This has been welcomed by the self-invented caricature Jacob Rees-Mogg who has declared that he is looking forward to eating delicious Australian hormone-fed beef. It is worth remembering, as an aside, that a majority of farmers in England voted for Brexit, having fallen for the tissue of lies thrown about by some politicians and the miscellaneous charlatans of Vote Leave.
Cheap food
Whatever about the issue of conflating meat eating with T2D, there seems little doubt that the world's omnivorous appetite is not good for the planet. (I refuse to say carnivorous as I've never met anyone who eats only meat). It's a complex issue, but it's inextricably linked with what I like to call the curse of cheap food.
This is a phrase that I don't invoke lightly, especially during a cost of living crisis. However, the fact is that there has never been a time when we spent less, as a proportion of our total income, on food. Something has to give. It takes about six weeks to grow a conventional chicken and four-to-10 months to produce your breakfast rasher. This is high-tech, highly intensive agriculture and it's not pretty, but in Ireland we are fortunate to have EU standards. However, some chicken sold in Ireland is from China and elsewhere. If it has been processed here, it can be labelled as Irish.
Of course, you can still eat meat and avoid the industrial end of the spectrum. Irish beef and lamb is about as natural as they come, and free range pork, once virtually extinct in this country, is becoming a little easier to find. One of the problems that producers face is the consumer's distaste for fat. Breeds suited to free range production have a traditional amount of fat where, along with the bones, much of the flavour lies. Modern intensively reared pigs are bred to be lean and, therefore, have dry flesh and remarkably little flavour compared to the real thing.
The Irish consumer, by and large, has swallowed the anti-animal fat propaganda uncritically and in its entirety. Just stroll around a supermarket and count the products bearing proud "low fat" labels.
You don't have to eat industrial meat. You can eat vegetarian meals most of the time – and some of the world's great dishes don't involve meat. Take melanzane alla parmigiana, for example: Aubergine, tomato, and two kinds of cheese. Done properly, it's superb. The cucina povera of Italy often eschews meat or uses it very sparingly as it used to be very expensive before industrial farming.
Doing so makes a joint of exquisite Irish beef, with a marbling of fat within and a honeycomb of crisped fat on the outside, a proper treat, as it should be. Perhaps it's time to resurrect the great Irish tradition of the Sunday roast?
Drink of the month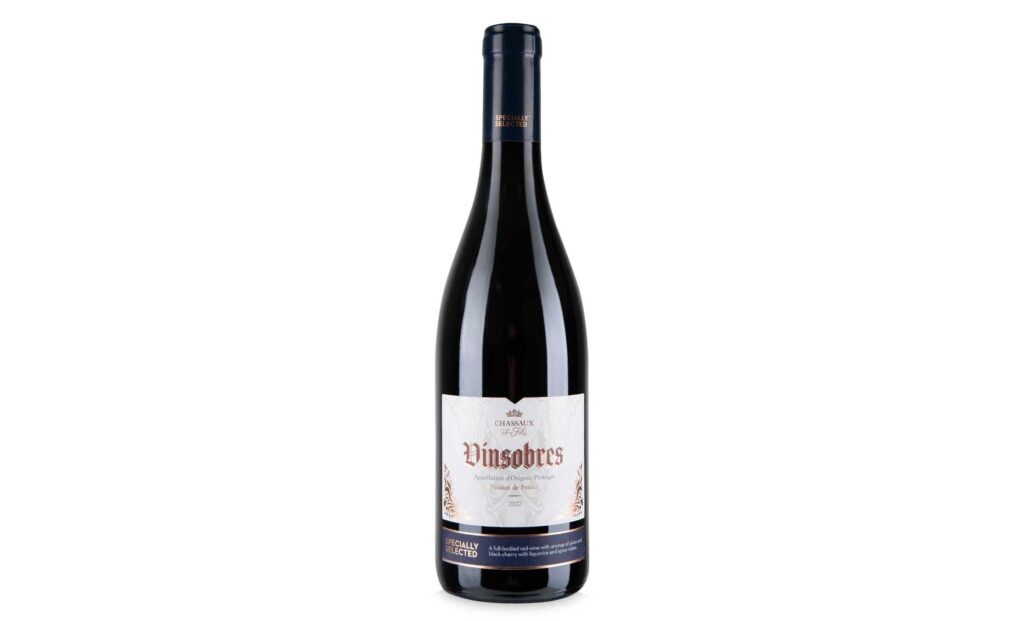 On a more cheerful note, what to drink with that exquisite roast beef? Well, anything you like, of course, but one of the bigger reds will work best for most people. Just now, I'd suggest the glorious Specially Selected Vinsobres (€10.99, Aldi), from a former "village" of the Côtes du Rhône, now with its own AOC ( appellation d'origine controlee) . It's Grenache with a good dash of Syrah and a seasoning of Mourvèdre: Dark, ripe, plummy, spicy, and with just enough tannin to tackle even the rarest beef.