'Natural wines' are big these days. But, you might object, surely all wines are natural? Actually, all wines, except the most precariously natural, are manipulated in some ways.
Regulations vary around the globe, but interventions can include anything from the addition of sugar to boost alcohol (rarely needed these days), or tartaric acid to add crispness, from tannic acid to fill in some holes in the structure to a dash of calcium carbonate to drop the acidity. Sulphur dioxide is almost universal in winemaking – it's known as the winemaker's Dettol – and many producers of 'natural' wines still employ it, albeit very sparingly. Confusingly, sulphites occur naturally in all wines, even when no sulphur is added.
The words 'natural wine' have no defined or legal meaning and the category is a broad enough church. What the producers have in common is a desire to use minimal intervention in the winemaking process which, as we all know, is all about grape juice being turned into wine through the action of yeast (either natural or cloned) on sugars, turning them into alcohol and carbon dioxide.
Some of them will say things like "natural wines are not new, they are just a return to what our great-grandfathers did". But even 19th Century winemakers didn't always just crush the grapes and let nature take its course. After European grape vines were devastated by the phylloxera louse, wines were imported from South America and North Africa and passed off as 'Burgundy' or 'Sauternes' while some producers 'enhanced' the colour of their reds with recently developed and toxic aniline dyes, such as fuchsine and magenta.
In 1919 in Liverpool, one Patrick McCluskey was convicted for selling a combination of water, pepper, and aniline dye as 'port' for half a crown a bottle. Presumably he had the presence of mind to add a bit of sugar too.
Anyway, the point is that skulduggery in the wine trade has always been with us, but there has never been a safer time to buy and consume wine than now. You can be reasonably assured that you're getting what it says on the label. One possible exception, if you're rich enough to buy old vintages of the stunningly expensive wines of Domaine de la Romanée-Conti in Burgundy at auction. Over the years there has been a tiny, but very successful industry devoted to faking them.
Rudy Kurniawan went to extraordinary lengths to fake such wines in his Los Angeles kitchen before being jailed for 10 years in 2014, while last year 400 bottles of fake DRC wines were seized by French police.
Some argue that a lot of the people who can afford such wines are probably the least capable of either understanding or appreciating them. Or even identifying them.
I think it was Tim Minchin who said that alternative medicine that works very rapidly becomes just medicine. In the same way, winemaking has evolved in a way that adopts and refines practices and techniques in order to make the stuff simply taste better, to be more stable, to avoid flaws and downright faults.
My problem with 'natural wines' is that it's just far too wide a category. Some of them are not pleasant to drink. Many skin-contact whites (buzz phrase) taste too like farmhouse cider; there's nothing wrong with farmhouse cider, but it's a lot cheaper than natural wines. Some are undrinkable – one of the first 'natural' reds was so infected with the Brettanomyces yeast strain that it actually smelt faecal. And it cost GB£45 in a London restaurant a decade ago. But some wines that come under the 'natural' umbrella are superb.
I suppose this reflects the fact that brilliant winemakers are meticulous whatever approach they take to producing the stuff. And some 'natural' winemakers confuse being traditional with being slapdash.
One category within the natural movement that appeals to me are the lightly sparkling wines that are loosely called pet nats – or pétillants naturels, both pink and white. These are wines where some of the carbon dioxide produced during fermentation is captured in the bottle, under a crown cork, so that the wine, although dry, has a decent amount of mild fizz. It's essentially farmhouse sparkling wine and it will always have a little yeast sediment at the bottom of the (usually one litre) bottle. The last one I had, at Mistral in Leith, Edinburgh (which I recommend heartily) was the Radice Lambrusco di Sorbara, it was breathtakingly dry, pretty and pink, and delightfully fresh and frizzante. Lambrusco, eh?
Amongst the great wines that fall under this very broad natural umbrella are those of Jean Foillard in Morgon in Beaujolais. Now, please don't think of Beaujolais Nouveau. Foillard's wine may be light on tannin, they may be fresh and crunchy, but they are serious. And they age. Unfortunately, they have now achieved cult status, hence you will have to pay €30 a bottle for his entry-level Morgon Classique and €42.95 for his Morgon Côte de Py (both from lecaveau.ie) of which Kermit Lynch comments "the finesse from start to finish seems almost offhanded". That's exactly what I like about it!
Another excellent wine, described by a friend of mine as "so good you'd never know it was natural", is Fillipi's Soave di Castelcerino, which no longer seems to be available in Ireland. It achieves the near impossible feat of making Soave taste interesting. However, Tour des Gendres Pet Nat is very much available and offers great value at €22.95 for a litre from lecaveau.ie, the pioneers in natural wines in Ireland and stockists of many wonderful conventional wines too. It's a blend of Chenin Blanc and Sauvignon Blanc from a brilliant estate in Bergerac.
Drink of the month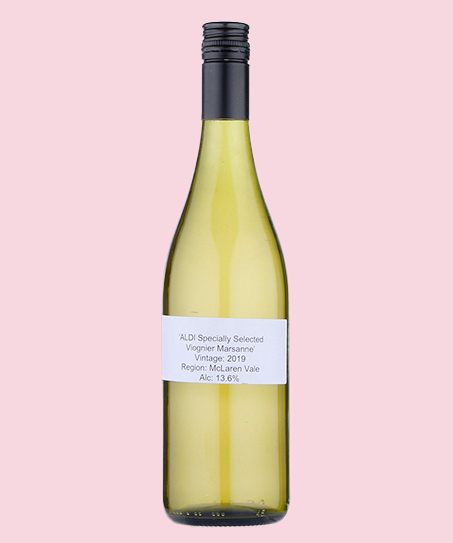 On a more conventional but no less delicious note, may I suggest a white wine with a difference (but not too much difference)? Marsanne is a very serious white grape variety that appears in Hermitage and Crozes-Hermitage blancs. Specially Selected Marsanne (€9.99, Aldi) is succulent, lushly textured yet fresh and clean, with ripe pear and maybe honeysuckle. This Languedoc wine makes a lovely aperitif, but it's also great with a buttery roast chicken or a mild, creamy curry.