GPs are calling for improvements in mental health services within primary care. Niamh Quinlan reports.
GPs want more talking therapy supports in primary care and claim current services are insufficient and difficult to access.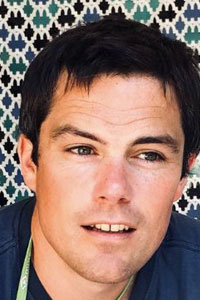 Recently on Twitter, Dublin GP Dr Mark Murphy posted: "On one hand 'Go to your GP' is the default policy for our mental health services. Yet on the other, the perspective[s] of GPs who witness mental health presentations and crises (and the gaps in specialist services) are not listened to."
CIPC
Counselling in Primary Care (CIPC) is a service offering eight counselling sessions to medical card holders upon referral from a GP or member of the local primary care team. It is available to adults over 18 years who are experiencing mild-to-moderate psychological and emotional difficulties.
Most mental health problems are seen within general practice, Dr Murphy told the Medical Independent (MI). "Every single consultation almost without fail has some sort of psychosocial component," he said.
Dr Murphy argued CIPC has "several" issues and obstacles. He said it is not patient-centred, pointing out the requirement for patients to call the service after referral and "opt-in". The service is also not for patients with moderate-to-severe mental health issues or patients who have addiction issues.
He added that many patients do not wish to attend CIPC. "It's not based beside GP practices, it's not based in patients' communities," he said. "That's kind of a no-brainer that it's not going to be accessed if someone's got to get a bus 40 minutes to somewhere else."
CIPC currently operates from more than 240 locations, usually in primary care centres or HSE national counselling service (NCS) offices, according to the HSE.
"Where these locations are not available other centres may be used and it may be the case that the service is delivered from some GP practices in a small number of cases due to local arrangements," a HSE spokesperson told MI.
A soon to be published paper, Changing Lives for the Better: A National Evaluation of the HSE NCS Counselling in Primary Care service (2022), analysed data from 1,322 clients who did get to avail of CIPC. The HSE said findings from this survey do not support the view that patients do not want to be referred to CIPC, as the majority of those surveyed were 'very satisfied' or 'satisfied' with the service. Over 90 per cent of the clients who did attend CIPC were 'satisfied' or 'very satisfied' with the convenience, privacy, and suitability of the counselling location, according to the evaluation. GPs surveyed as part of this evaluation agreed that patients benefited from counselling and CICP contributed to a reduction in psychotropic medication prescriptions. Eighty-nine per cent of GPs also said that CIPC should be made available to non-GMS patients.
"The challenge of waiting times will need to be addressed if there is to be future expansion of CIPC beyond those currently eligible," the HSE spokesperson added.
The revised national mental health policy for 2020-2030, Sharing the Vision – A mental health policy for everyone, states while initiatives such as CIPC have been introduced, there is still insufficient access to these types of supports in primary care.
"This, in turn, has contributed to an over-reliance on specialist secondary care systems," according to the policy.
"It is acknowledged that there is a requirement to scale-up access to supports for common mental health difficulties in primary care settings," a Department of Health spokesperson told MI. The spokesperson also recognised "primary care mental health supports should be available to those presenting with co-existing health requirements, such as addiction or ADHD and autism-specific services" and the "need for enhanced collaboration between primary care, secondary mental health services and specialised services to facilitate integration of care for service users".
Prescribing
In the absence of a "psychological model of care", Dr Murphy said there is an over-reliance on anti-depressant medication.
Chair of the IMO GP committee Dr Denis McCauley also said the "major issue is access to non-pharmacological therapies". He told MI GPs look after the "bulk" of psychological conditions and presentations. However, Dr McCauley explained "if we can't access the proper services, it means that the bulk of these people aren't getting appropriate care".
"General practice can give very limited supportive therapy,"
he continued. "When it comes to major talking therapies like cognitive behavioral therapy, there's no access to that."
According to Dr McCauley, GPs do not have access to behavioural psychotherapy or cognitive behavioural therapy, the most common talking therapies for anxiety and depression respectively. "We are being funneled towards giving medicines because there is no other option," he said.
However, he noted that while about "two-thirds of [his GP] consultations will have a psychological element to them", he does not prescribe anti-depressants to all of these patients.
Through consultations with users of mental health services and family members in 2011, Mental Health Reform (MHR) found the main issues in primary care included "the dominance of medication as often the only option offered" and "the lack of access to counselling".
According to the Department, Sharing the Vision recommends GPs, mental health service prescribers and relevant stakeholders collaborate to actively manage polypharmacy. The spokesperson said the Sharing the Vision Implementation Plan 2022 – 2024 will progress this recommendation and enable implementation of all policy recommendations.
The Department also identified the HSE's partnership with Silver Cloud, funding for free counselling sessions by MyMind and the Talking Therapies Model of Care, as important initiatives to address the lack of access to talking therapies.
Gaps
Refinement of technology within mental health services is needed to close gaps between primary and secondary care, according to the Director of the Mental Health Programme at the ICGP, Dr Brian Osborne.
"There needs to be an upscaling of digital technology with proper referral processes and systems in place between primary and secondary care," Dr Osborne told MI. "So that there's a seamless transition… when a GP feels that a patient needs to be seen in secondary care."
"The vast majority of GPs have an electronic record and have had for a number of years," he added. "The HSE is upscaling their digital technology, but the mental health part of that is really poor."
A 2013 briefing paper by MHR, titled Mental health: Primary Care in Ireland, stated that for "individuals who end up needing specialist mental health support, it is important that they are discharged back to primary care as soon as possible". This would allow secondary care services to focus on "individuals who need their specialist skills and intensive support".
Dr Osborne said that currently GPs can receive a discharge letter "six-to-eight weeks" after the patient has been discharged from secondary care. By then, the information in the letter is out of date for the patient.
According to Dr Murphy, there is a "total absence of any functional primary mental healthcare system".
"The mental healthcare in [the] GP setting is essentially privatised or it's provided pro bono by GPs for medical card holders," he said. Dr Murphy recognised the online providers of counselling and CIPC, however, he said Ireland does not "have a functioning model by which patients can access primary care psychological and social services from their GP".
Solutions
A GP lead for mental healthcare policy could help advocate for change in the area, Dr Murphy argued.
"It is kind of infuriating to listen to discourse around mental healthcare policy and the words 'general practice' are never heard until the very last sentence," he said. "Our voice needs to be absolutely central in that entire discussion in terms of policy solutions."
According to Dr Murphy, a programme to provide a resourced consultation with a patient's GP, "like the chronic care programme" could also be put in place.
Dr Osborne described having a GP lead as "a positive step forward". The Department highlighted Dr Osborne's role as a member of the national implementation and monitoring committee which is "collectively responsible for driving and overseeing the long-term implementation of… Sharing the Vision", ensuring "representation of the GP perspective at the highest levels of policy oversight".
Dr Osborne pointed out how the ICGP is advocating for "more engagement, less stigma… and better working relationships between GPs and counsellors", which have been features of the UK's Improving Access to Psychological Therapies (IAPT) programme.
"[It would provide] on-site professional counselling in a general practice setting so that a counsellor or talk therapist would come to the GP surgery and engage with patients there," said Dr Osborne.
In 2013 in Roscommon, the Access to Psychological Services Ireland (ASPI) was established, having been modelled on the IAPT. APSI Roscommon has shown to reduce waiting times and provide early interventions for those with mild -to-moderate mental health issues.
The Department recognised the "pivotal" role of GPs as the first point of contact for patients and that the lack of access to support can lead to over-reliance on secondary services.
Responding to the claim there is no functional model, the Department's spokesperson said Sharing the Vision "recommends that access to a range of counselling supports and talk therapies in community/primary care should be available [based on] identified need", so that those with mild-to-moderate mental health difficulties can receive accessible care across their lifespan through primary care.