GPs no longer see primary care psychology for children as a viable service, as under-18s may be waiting years to access therapies. Niamh Quinlan reports.
Primary care psychology for children, which provides free interventions for under-18s with mild-to-moderate mental and emotional issues, is facing its own struggle in relation to waiting lists.
With many children waiting years to access support, GPs express doubts about referring to the service but have few alternative options.
Primary care psychology is available in the nine Community Health Organisations (CHOs). The service is mainly for under-18s, with some areas in CHOs offering services into adulthood. Figures released to the Medical Independent (MI) in response to a Freedom of Information request show that the longest waiting lists are for children.
Wait times
Children could be left waiting for over seven years for access to primary care psychology.
In Galway/Roscommon, two of the three counties in CHO 2, figures from May showed a seven-year and seven months maximum wait for access to primary care psychology for under-18s. CHO 2 had around 400 children waiting to access the service in December 2021. In Mayo, the other county in CHO 2, the maximum wait time was one year and nine months.
Figures from the end of March showed that the longest wait time in the Kildare/ west Wicklow area of CHO 7 was six years and 11 months. In CHO 7's other areas, the maximum wait times for a first appointment was five years in Dublin south city; four years and a month in Dublin southwest; and three years and six months in Dublin west. 
In CHO 4, the Cork/Kerry area, the longest wait time was three years, according to figures from the beginning of June. By December 2021, some 2,192 children were on the waiting list to receive care.
CHO 9 (Dublin north city and county) had a maximum wait of four years and nine months, while CHO 1 (Donegal, Sligo, Leitrim, Cavan, Monaghan) had a maximum wait of two years and one month. CHO 3 (Limerick, Clare, north Tipperary) had a maximum wait of two years, CHO 6 (southeast Dublin, east Wicklow, and Dun Laoghaire) a maximum of one year and three months, and CHO 8 (Laois, Offaly, Longford, Westmeath, Louth, Meath) had a maximum of one year and one month.
Of the nine CHOs in the country, only CHO 5 (south Tipperary, Carlow, Kilkenny, Waterford, Wexford) did not respond to MI's query on the longest waiting times for primary care psychology in their area. 
Psychological and psychiatric services for children 
There are a number of State-supported and provided mental health services for children.
Primary care psychology for children is a free psychological service in all nine Community Health Organisations (CHOs) in the country. Some CHOs have a continuation of primary care psychology for children into adulthood; however, most services are directed towards under-18s.
The service is for those with mild-to-moderate mental health difficulties. They can access primary care psychology for children by referral from a GP, public health nurse, occupational therapist or another public health worker. Upon a successful referral, the patient is added to a waiting list. Their position on the list is proportional to the clinical need identified during the initial assessment.
A child can be refused services from primary care psychology, for example, if their issues are deemed too serious to be managed at community level. When this happens, GPs may refer the child to the Child and Adolescent Mental Health Services (CAMHS).
CAMHS "provides assessment and treatment for young people and their families who are experiencing mental health difficulties", according to the HSE website. It is a specialist clinical service that provides supports to children up to the age of 18 who may be struggling with mental health difficulties, such as moderate-to-severe depression, anxiety, eating disorders, and self-harm.
The service can also provide supports to families, such as key workers linking directly with parents, education for parents, and directing parents to community-based supports with others in similar situations.
Another option for mental and emotional issues in children is the National Education Psychological Service (NEPS), which provides educational psychological support to pupils in primary and post-primary schools through several means. These can include access to individual pupil casework where there is need via a NEPS psychologist or through the Scheme for the Commissioning of Psychological Assessments (SCPA).
A spokesperson from the Department of Health told the Medical Independent: "The individual casework service involves the NEPS psychologist working with the student, teachers and parents, and other professionals if appropriate, to identify need and plan for intervention and review to support the student in school. This service extends to approximately 8,500 students per annum."
Asked if clients and their families are communicated with while they are on the waiting list, a spokesperson for the HSE responded: "The amount of communication varies locally depending on the availability of administrative support." 
"Communication with families may include acknowledgement of referral, confirmation of acceptance/non-acceptance to the waiting list, estimated waiting time, and pre-intake preparation. From time to time, wait list validation may occur in the form of opt-in/out processes or check-ins."
As primary care psychology for children is a "needs-based service", those on the waiting list could be deprioritised in favour of clients who are considered to require the service more urgently.
According to the HSE spokesperson, there are a "number of factors" which account for the long waiting lists nationally. These include a reconfiguration of the national access policy and a revision of the Child and Adolescent Mental Health Services (CAMHS) operational guidelines, which meant a "large new cohort of referrals were transferred to receive care in primary care".
Other issues, such as the cyberattack, decreased face-to-face appointments, increased staff sick leave, staff redeployment and anticipated increases in referrals 'post-pandemic' have contributed to long waiting lists. Different population sizes can also add to the varying wait times between each area.
A spokesperson for CHO 2 said that, in the Galway region specifically, there were "multiple factors" for the waiting time length, including staff vacancies, recruitment delays, inadequate training places for postgraduate psychology, and the legal requirement for a child with a disability to be provided with an assessment of need within six months of referral.
The spokesperson added: "Every effort is being made within our existing resources to meet the needs of children and families. Nationally, workforce planning could be used to establish a sustainable ratio for child psychology services per head of population and to fund new development posts to meet the need."
Separately, the HSE stated that it is working on reducing the wait times, with schemes, such as the "successfully piloted and rolled out" psychology assistant grade, which has funded 114 posts in all CHOs, predominantly within psychology services for children. At the official launch of the grade in January, Minister for Mental Health and Older People Mary Butler said: "Such measures will complement ongoing work on the development of a sustainable primary care psychology service in the longer term."
According to the HSE's spokesperson: "Work is focused on the validation and treatment of those who are waiting over 12 months. There has been an 11 per cent reduction overall on those waiting over 12 months to access services. Discussions are ongoing with the Department of Health to extend this short-term waiting list initiative as part of core funding." 
Going private – is it an option? 
After failing to get on to a waiting list or potentially facing a wait of years, parents may turn to private counselling for mild-to-moderate mental and emotional issues affecting their children.
Galway GP Dr Sinead Feeney told the Medical Independent that due to the years-long wait for people to access primary care psychology for children in some areas: "Usually what happens is that the parents ultimately will go privately in some way."
"If they can afford it," she added. The long waiting lists can disproportionately affect low-income families, according to Dr Feeney.
Multiple studies have shown that children in lower-income households are much more likely to suffer from emotional and mental issues. A 2015 report by the London Centre for Mental Health showed that children in the lowest income quintile had a 17 per cent chance of experiencing mental health issues, versus 4 per cent of children in households in the highest income quintile.
The same report showed the lower the level of the parents' educational qualifications, the higher the prevalence of severe mental health problems in children. "A family where there's a lower level of education, the parents will be less able to advocate for their kids," Dr Feeney said.
She added that if private psychological help is not an option, the child is left in an "endless cycle" of being bounced around between CAMHS and primary care psychology, or else spend years on a waiting list.
Private psychology services may not be available in some areas, Galway GP Dr Brian Osborne pointed out. "If they have the means, they may try to go privately. But, if you're in a rural area or a smaller town, you will have to travel long distances to try and see a private practitioner."
The shortage of GPs in rural areas combined with lengthy wait times adds to the difficulty in accessing primary care psychology.
'Not a service' 
IMO GP committee Chair, Dr Denis McCauley, said that the criteria for who need access to psychology should be clearer and more refined. He told MI: "Psychological services, I must admit my experience with them is very poor. In that, anybody I would consider sending to a psychologist, I've never really been successful in actually getting an appointment." 
"But in their defence, I suppose the question is, who should be accessing psychological services?"
He said it was "somewhat confusing" as to who should access the services for their specific emotional or psychological needs as each issue would require a different or specific type of counselling.
Dr McCauley acknowledged there were probably some inappropriate referrals. "But even if you have an appropriate referral, I don't think there's a service there."
He continued: "I suppose we don't refer to it because we've never probably seen a result from it and that probably is just because of the length of the waiting list and the absence of a practical service. If the waiting list is several years, then practically, it's not really a relevant service."
Galway GP and Director of the Mental Health Programme at the ICGP, Dr Brian Osborne, has successfully referred a patient to primary care psychology for children, with a wait time of a few months. However, regarding a potential wait time of years in some areas, he said: "If someone needs psychology, waiting years is not going to do them any good at all. You can't classify that as a service really."
There is also a chance that the client will not make it on to the waiting list. The service may recommend that the patient be instead referred to CAMHS. However, upon referral to CAMHS, they may then be told that primary care psychology for children is more suitable for the patient. Dr Osborne termed this situation "a merry-go-round".
"It's distressing for families and it's frustrating for GPs. You're literally on a merry-go-round, that is, sending letters here, there, and everywhere and being met with obstacles."
Galway GP Dr Sinead Feeney has had similar experiences with primary care psychology for children. "I can send a referral and then they maybe will write back and say this person sounds like they'd be more suitable for CAMHS. And then after the CAMHS referral, they'll send back that they [the patient] sound more… suitable for psychology or Jigsaw or anything else. Then you kind of go round in circles a few times."
"Sometimes, if you try to go both ways and refer to CAMHS and psychology, in order to get access for the child quicker, then they'll say, 'Oh, I see that you've referred to CAMHS, so we won't see them'," she added.
Dr Feeney said she was aware of the years-long wait and as a result, "there's just no point in referring to them." She said she had successfully referred a client to primary care psychology for children only once, and it was a child who had previously availed of the service.
"We're banging our heads off the wall," she added. "Kids need to have a proper assessment."
Pressure on CAMHS
Although CAMHS is for children with moderate-to-severe mental health issues, GPs will sometimes refer children to CAMHS as they know of the long waiting list for the psychology service, according to Dublin GP Dr Edel McGinnity.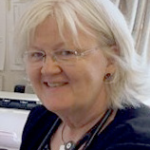 "Primary care psychology would be, if it was functioning, a critical component of managing less severe mental health problems in children. But the problem is that there's essentially no access to it because the waiting times are so long."
The CAMHS referral criteria in the operational guidelines also state that for a patient to access the service, "comprehensive treatment at primary care level has been unsuccessful or was not appropriate in the first instance."
"What happens then is that children who could be managed in the community, if they don't have the appropriate and timely intervention of a service like psychology, they would eventually end up requiring CAMHS," Dr McGinnity said. "[For example] psychological counselling, family work – if those are not available, things often get much worse, and then the child does get to a point where they may start to self-harm or they feel genuinely suicidal or their behaviour becomes unmanageable. And then they do need CAMHS."
This in turn increases pressure on the CAMHS service.
CAMHS faced additional controversy earlier this year. The Maskey report found "unreliable diagnoses, inappropriate prescriptions, and poor monitoring of treatment and potential adverse effects" had exposed children to the risk of significant harm in South Kerry CAMHS.
Figures released by the HSE in May showed there were over 4,000 children on the waiting list for CAMHS. At the end of July, it was reported by the Irish Examiner that more than 500 children were waiting over a year to access the service.
Recent reports also showed that the number of referrals accepted by CAMHS was falling.
"The national waiting list for CAMHS… doesn't include all the people whose referrals have been rejected," Dr McGinnity said. "So the waiting list for CAMHS is kind of meaningless because there's a huge amount of unmet needs that CAMHS doesn't get because they're never allowed on to the waiting list. And that's not documented or recorded anywhere, so nobody knows what the need really is."
To counteract this disconnection between services, Dr McGinnity suggested a common referral pathway to mental health services for under-18s.
She said: "All of these different agencies are working in their own little separate silo. And they don't co-ordinate and they don't agree, and they just send the referrals back to us all the time. It creates the most enormous amount of work."
There is precedent to create common referral pathways, Dr McGinnity told MI. In an article she wrote for the ICGP's Forum journal, she said: "One of the most striking experiences during the pandemic was the way in which the HSE was able to introduce significant changes at speed (eg, e-prescribing), and create complex, brand new structures (contact tracing, testing, and vaccination centres) when given the resources and the political will."
"We need to see that same political will and resourcing applied to children's mental health and disability services. We are witnessing the wholescale neglect of children's' health at this time, which if not addressed will generate huge costs for the health service, society as a whole, and above all will have profound adverse consequences for the individuals involved."