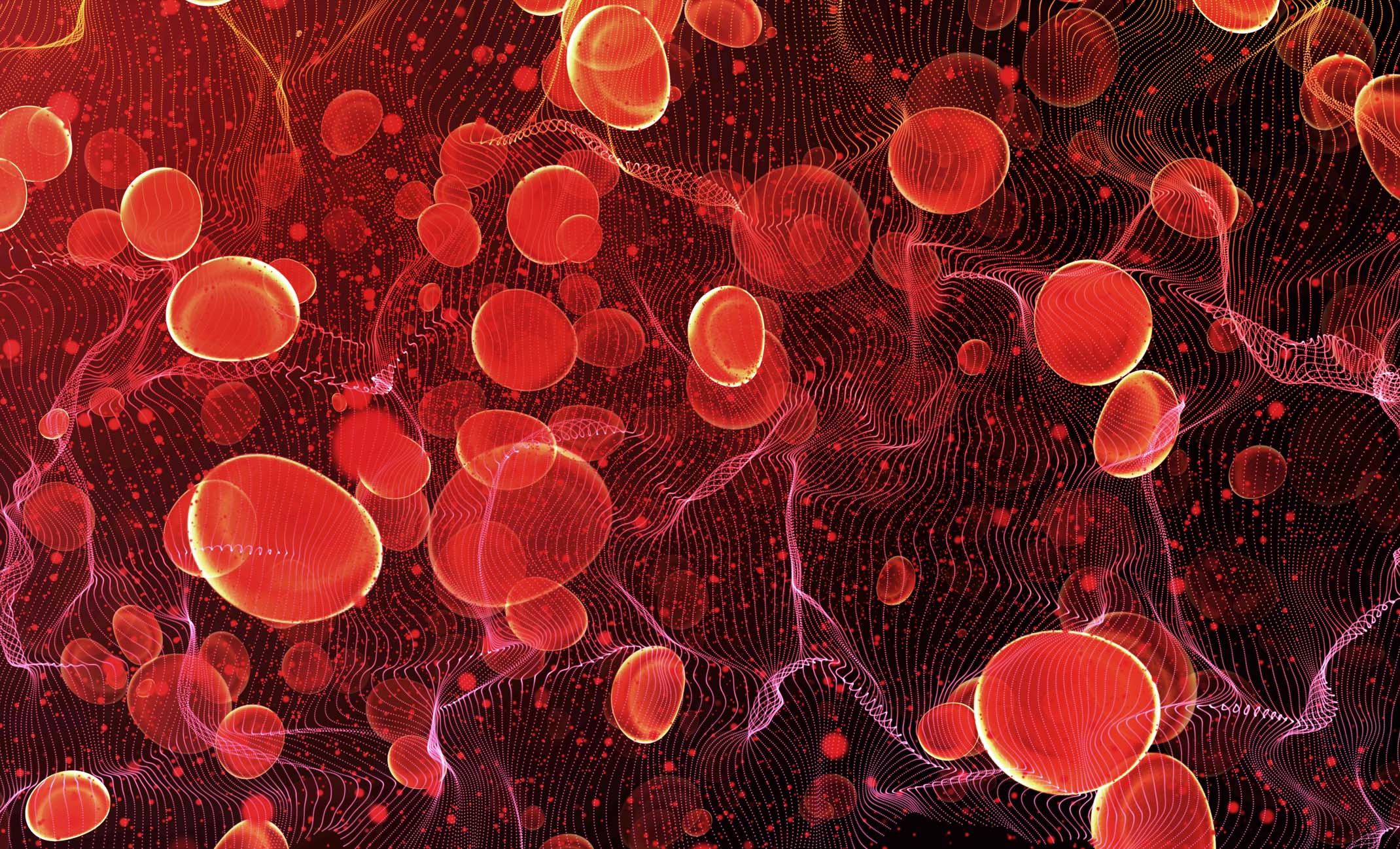 The Haematology Association of Ireland Annual Meeting this month will have presentations and discussion on the latest developments in the specialty
The Haematology Association of Ireland (HAI) began as a 'Blood Club' in 1978. The first meeting was convened by Prof Ernest Egan, one of only a handful of consultant haematologists working in Ireland at the time. In 1999, the group was formalised and coalesced under its current title. A constitution was agreed and a committee was formed under the first President Prof Shaun McCann.
The current President is Dr Feargal McNicholl, Consultant Haematologist, Altnagelvin Hospital, Derry. Dr McNicholl will deliver the opening address at the HAI's Annual Meeting, which will take place in the Galway Bay Hotel on 13-14 October. After this address, he will co-chair the first session, which chiefly comprises oral presentations, with Dr Su Maung, Consultant Haematologist, the Mater Misericordiae University Hospital, Dublin.
'State-of-the-art' lectures
The session will end with the first of the 'state-of-the-art' lecture series. The title of the lecture is 'Genomics and machine learning in transfusion medicine'. It will be given by Dr Nicholas Gleadall, Assistant Professor in Clinical Genomics of Transfusion and Transplant, University of Cambridge, UK. Dr Gleadall is interested in the development and application of computational and statistical methods for using large scale genomics and electronic healthcare record data to answer research questions, which ultimately may lead to improvements in care for patients. His recent focus has been on the development and accreditation of a DNA microarray-based test for genotyping erythrocyte (HEA, or blood group), platelet (HPA) and leukocyte (HLA) antigens in donors and patients at scale. Another focus is the use of large-scale genomics data to investigate the genetic basis of alloimmunisation and antibody production; and the detection of infectious disease outbreaks and other diseases using machine learning and population-scale full blood count data.
The next session of the meeting will compromise three other 'state-of-the-art' lectures. The first of these will be delivered by Prof James O'Donnell, St James's Hospital, Dublin. It is on the subject of the 'roles' played by von Willebrand factor beyond blood clotting. Prof O'Donnell received his medical degree from Trinity College Dublin. After his internship and medical residency in Australia, he completed clinical haematology training in the Hammersmith and Royal Free Hospitals in London. In 1998, he obtained a Medical Research Council Training Fellowship, and was awarded his PhD by Imperial College London in 2001. He subsequently completed a post-doctoral Fellowship in the Hammersmith Hospital, and was appointed as Senior Lecturer in Imperial College in 2004. He is a Fellow of both the RCPI, and the Royal College of Pathologists (UK). Following his return to Ireland, he became the first clinician scientist to receive the prestigious Science Foundation Ireland President of Ireland young investigator award. He is currently Professor of Vascular Biology in the RCSI and Director of the Irish Centre for Vascular Biology. Prof O'Donnell's laboratory has focused on basic research concerning different aspects of vascular biology in relation to clinical bleeding and thrombosis.
The subject of the next lecture is Hodgkin's lymphoma. The lecture will be delivered by Prof Timothy Illidge, Professor of Targeted Therapy and Oncology, University of Manchester, UK. After completing his undergraduate degree in Biochemistry at London University, Prof Illidge received his medical degree from Guy's Hospital Medical School, London, and subsequently was awarded a PhD from the University of Southampton for his work in the field of lymphoma. Prof Illidge completed research Fellowships as Cancer Research UK Senior Clinical Research Fellow.
He was also awarded a US senior Fulbright Fellowship and a Winston Churchill Fellowship, which enabled him to work as part of the lymphoma team at Stanford University, California, in 1998.
He is a member of the Royal College of Physicians, a Fellow of the Royal College of Radiologists and a Fellow of the Royal College of Pathologists. His research is based on developing new antibody-based therapies for lymphoma. He has led many early phase and late clinical trials and is recognised as an international expert in antibodies and radio-immunotherapy applied to lymphoma.
Prof Gordon Cook, Clinical Director (Haematology), Clinical Trials Research Unit, University of Leeds, UK, is the next speaker. The topic of his presentation is myeloma. Prof Cook is a graduate of the University of Glasgow, School of Medicine, Scotland. After completion of a PhD in tumour immunology (cellular and molecular), he was appointed as a consultant in the West of Scotland before moving to take up the post of Director of Stem Cell Transplantation at Leeds Teaching Hospitals in 2002. In 2013 he was appointed as Professor of Haematology at the University of Leeds. He leads a myeloma clinical and translational research portfolio with a primary interest in tumour immunology and immunotherapy.
Third session
The third session will begin with more oral presentations. Another 'state-of-the-art' lecture will then take place on the subject of chronic lymphocytic leukaemia. It will be given by Dr Kostas Stamatopoulos, Director of the Institute of Applied Biosciences at the Centre for Research and Technology Hellas, Thessaloniki, Greece. He also holds the position of Visiting Professor in Lymphoma Biology at the Karolinska Institute, Stockholm, Sweden. Between 2018-2021, Dr Stamatopoulos served as the coordinator of the Hellenic Precision Medicine Network in Oncology. His research interests include: Precision medicine in cancer; immunobiology of lymphoid malignancies; and patient empowerment in care.
Liam O'Connell lecture
The final session of the first day of the meeting will comprise oral presentations (the President's symposium) and the Liam O'Connell lecture. The lecture will be delivered by Dr Richard Dillon and is on the subject of acute myeloid leukaemia (AML). Dr Dillon is a Clinical Senior Lecturer in Cancer Genetics in the Department of Medical and Molecular Genetics, School of Basic and Medical Biosciences, King's College London and Consultant Haematologist at Guy's Hospital, UK.
Dr Dillon leads a research group focused on AML. The group uses advanced molecular techniques to refine outcome prediction and personalise treatment for patients with AML.
Following the lecture, there will be an official poster viewing and adjudication.
Second day
Proceedings on Saturday 14 October will begin with clinical vignette presentations, which will be followed by oral presentations. After a short break, there will be three lectures. The first two of these are 'guest lectures'. The opening talk will be given by Prof Eamonn O'Shea (PhD), Professor in the School of Business and Economics, University of Galway (UG). Prof O'Shea was inaugural Director of the Irish Centre for Social Gerontology at UG and is currently Director of the National Centre for Social Research on Dementia at the university. Prof O'Shea will speak about 'creating and maintaining excellence in haematology' based on lessons learned from elite sport.
The next guest lecturer is Prof Andrea Piccin, Consultant Haematologist, Northern Ireland Blood Transfusion Service. The title of the talk is 'UK pathogen inactivation and reduction technology: Should we stay or should we go… for it'?
The third and final lecture is part of the 'state-of-the-art' series. Dr Carmel Waldron, Consultant Haematologist, St James's Hospital, Dublin, will speak about 'the Canadian experience'.
Following Dr Waldron's talk, the presentation of the educational awards will take place, which marks the close of the conference. A joint European Haematology Association/HAI education symposium for SpRs will also be held.