The title of this year's Irish Endocrine Society (IES) Annual Meeting McKenna Lecture was 'Iodine – a public health triumph going sour'.
It was delivered by Dr Karen Mullan, Consultant Endocrinologist at the Belfast Health and Social Care Trust in Northern Ireland.
In the keynote lecture, Dr Mullan covered the mild iodine deficiencies in Irish populations, the causes, the implications for mothers and their babies, and how to best address this issue.
She discussed several studies showing iodine levels in populations around Ireland to be within or just above a mild deficiency. Figures from the Iodine Global Network in 2021 show iodine levels to be much lower than the US, Switzerland, India, and Australia, among
other countries.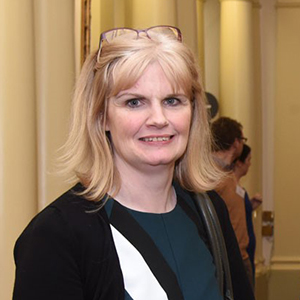 "I think that there's enough evidence now to suggest that we are deficient," Dr Mullan told the Medical Independent. "UK and Ireland are in the minority now of countries that do not fortify [food products with iodine]…. We're really behind the curve."
Dr Mullan said this is important for "our women and our babies" as iodine deficiency is a contributor to low IQ. A 2013 analysis of results from the Avon Longitudinal Study of Parents and Children showed a link between the low IQ of children and low iodine levels in their mothers' first trimester, she said in her lecture.
High levels of iodine are often linked to a good intake of milk, yoghurt, and white fish. However, changes in farming practices, the dissolution of the milk marketing board in 2002, and a rise in "alternative" plant-based milk add to the decrease in iodine levels, according to Dr Mullan.
Cow's milk intake has declined in women and girls, and "young women don't drink any more than a quarter of a pint per day". Plant-based milk alternatives are much lower in iodine than conventional and organic cow milk. There is also low availability of iodised salt in supermarkets on the island of Ireland, according to a 2019 study from the European Journal of Clinical Nutrition, which Dr Mullan was involved in.
She also contributed to a study, published in the British Medical Journal in 2019, on the education of 200 pregnant women from Northern Ireland on their iodine requirements. They found 80 per cent did not know their iodine requirement increased during pregnancy, and only 9 per cent identified dairy as a source of iodine in their diet.
"We can't blame them," Dr Mullan told delegates at the IES Annual Meeting. "The Northern Ireland pregnancy book has no mention of it."
Looking forward, Dr Mullan highlighted a recently commenced study that will look at the effect of giving milk and advice to pregnant women compared to just giving advice on iodine levels.
Dr Mullan was also involved in the TEAMed-5 study.