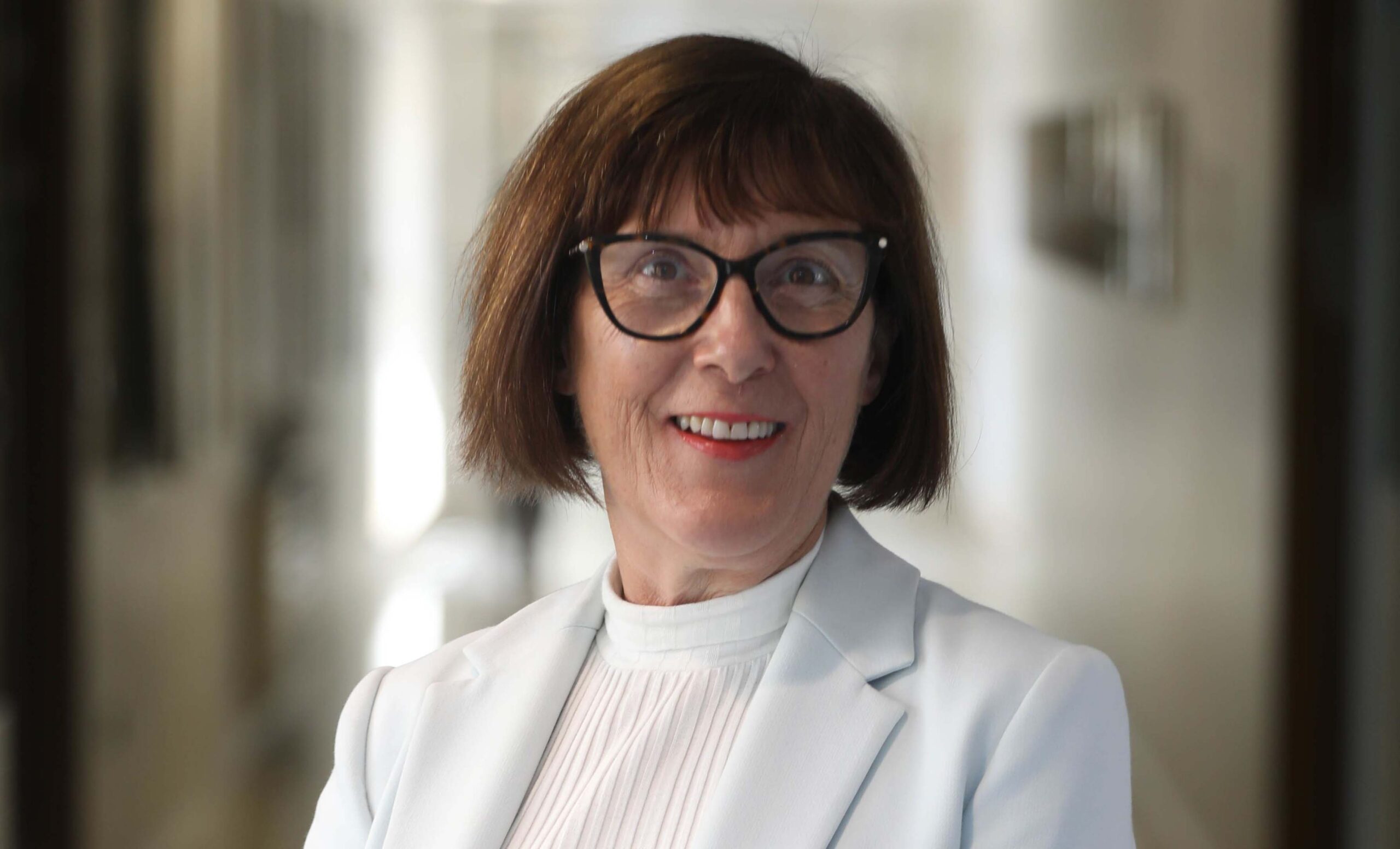 The Annual Meeting of the Irish Endocrine Society is a must-attend event for clinicians and scientists working in the area
The Irish Endocrine Society (IES) was formed in the 1970s as an all-island group for those involved with the clinical and research aspects of endocrinology. The Society aims foster close relations between clinicians and basic scientists at all stages of their careers. The IES supports research grant funding and travel grants to further research opportunities and professional and specialist education for members.
The 47th Annual Meeting of the IES, including the Society's AGM, will be held on Friday 24 and Saturday 25 November 2023 in the Radisson Blu Hotel, Ballincar, Co Sligo. The local organiser is Dr Siobhan Bacon, Consultant Endocrinologist, Saolta University Health Care Group.
President
The current IES President is Prof Fidelma Dunne. Prof Dunne is a Professor in Medicine at the University of Galway, and Consultant Endocrinologist at Saolta. She obtained her medical degree in the University of Galway; MD from University College Cork; PhD from the University of Birmingham, UK; Master's in medical education from the University of Dundee, Scotland; and Master's in clinical research from Galway. She is a former Head of the School of Medicine. Prof Dunne is a member of the Diabetes in Pregnancy Study Group of the European Association for the Study of Diabetes. She was a Fulbright scholar for 2014-2015 at Columbia University, New York, US, and is an Adjunct Professor to the Steno Diabetes Research Centre in Denmark. Her major research interest is in the area of pregnancy and diabetes.
Prof Dunne has said how the IES values its place in the European and global family of endocrinologists. It is an active member of the European Society of Endocrinology and the International Society of Endocrinology. Members of the Society played an active role in the establishment of the European Board Examinations for Endocrinology.
"The Society continues to support and encourage members who wish to avail of opportunities to train and learn outside of Ireland," according to Prof Dunne.
"We believe that these opportunities will contribute to the advancement of the Irish Endocrine Society and enhance care for all of our patients."
Paediatric lecture
One of the highlights of the meeting will be the Paediatric Keynote Lecture. The lecture takes place on the first day of the event and will be delivered by Prof Nils Krone, Professor of Paediatric Endocrinology, University of Sheffield, UK.
Prof Krone graduated from the Ludwig-Maximilian's University, Munich, Germany, where he was also awarded a MD for studies into the genotype-phenotype correlation in congenital adrenal hyperplasia. He has trained in general paediatrics and paediatric endocrinology at the University Children's Hospital, Munich and University of Kiel Children's Hospital, Germany. He has also been based in at the University of Birmingham as Wellcome Trust Clinician Scientist and Senior Clinical Lecturer.
Prof Krone was appointed at the University of Sheffield in 2015 and works as Honorary Consultant Paediatric Endocrinologist at Sheffield Children's Hospital, where he leads the adrenal and disorders/differences of sex development clinical service.
Hadden Lecture
The Hadden Lecture, which takes place at the end of the first day, is another traditional highlight of the meeting. This year's lecture will be given by Prof Gudmundur Johannsson, University of Gothenburg, Sweden. Prof Johannsson's major research interests include pituitary diseases, the importance of growth hormone in adults, and adrenal insufficiency. He has established three research tracks focusing on improved endocrine replacement therapies, specifically growth hormone and glucocorticoids, and prediction of pituitary tumour growth. His focus is currently on biomarker discovery within endocrinology. Prof Johannsson has developed methodologies with unique patient populations combined with specific study designs using a translation approach and close collaboration with colleagues with skills in multi-modality hypothesis-free biomarker discovery platforms.
McKenna Lecture
The McKenna Lecture will form the centrepiece of the second day of the meeting. The lecture will be given by Prof Francis Finucane, Consultant Endocrinologist at Saolta, and a Professor in Medicine at University of Galway. Prof Finucane graduated from RCSI in 1998 and completed training in general medicine and endocrinology at the Mater Misericordiae University Hospital and Beaumont Hospital, both in Dublin.
He undertook a clinical research Fellowship at St James's Hospital, Dublin, for which he was awarded an MD in 2008 by Trinity College Dublin. This work investigated cardiovascular and metabolic perturbations in Irish children with obesity as well as the response to exercise in young patients with type 2 diabetes. Specifically, he described for the first time in Irish children the association between excess body weight and elevated blood pressure and also insulin resistance.
Prof Finucane won both the Graves' and the Bristol Myers Squibb/Sanofi Travelling Fellowships from the IES in 2006, which funded the start of a post-doctoral Fellowship at the MRC Epidemiology Unit in Cambridge, UK. This led to a three-year MRC-funded career development Fellowship there, where he led the first trial to show that aerobic exercise reduces liver fat content in humans. He also contributed to genetic epidemiological studies that identified mechanistically important diabetes risk markers and he devised a new method for measuring whole-body insulin sensitivity.
Since returning to Ireland in 2010, Prof Finucane has established a regional bariatric service in the west of Ireland. He was the Clinical Lead for endocrinology in the Saolta group from 2014 to 2018. He is a member of several international scientific organisations and has been on the scientific committee of the European Diabetes Epidemiology Group since 2016. He has over 60 peer reviewed publications.
Prof Finucane has served on RCPI policy groups on obesity and physical activity and on the RCPI examinations board.
He was awarded the inaugural Clinical Research Career Development Fellowship from the Saolta in 2019. He has also established Ireland's first Master's of Science in obesity in collaboration with his colleagues at the University of Galway.
Speaking to the Medical Independent earlier this year, Prof Finucane said: "The Master's in obesity programme is a bit like an MBA, in the sense that looking at the problem of obesity as a purely biomedical one is over-simplistic. It's also a political problem, a sociological problem, an ethical problem, a moral problem, and a philosophical problem. It's a business problem too. We are hoping that we can have that appeal to a broader group of people who might see this as an interesting thing to do."
Oral presentations
In addition to the keynote lectures, the meeting will feature a number of oral presentations based on original research. These presentations will be wide-ranging in nature and showcase some of the best research currently being undertaken in the specialty in Ireland.
A prize-giving ceremony will take place before the close of the meeting.