Physicians should be allowed to opt-out of being on-call from age 60 onwards, as they approach retirement, the ISG and USG Summer Meeting heard.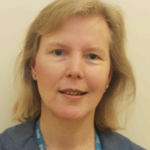 The concept of 'peri-retirement' was discussed by Consultant Gastroenterologist at the Royal Hampshire County Hospital in the UK, Dr Harriet Gordon, in her talk at the meeting on burnout in gastroenterology. 
Peri-retirement would begin when senior doctors and clinical leads reach the age of 55. Then, they would discuss their intentions for the next 10 years to give sufficient time for succession planning. At age 60, they would have the option to opt-out of being on-call.
USG President Dr Tony Tham questioned Dr Gordon on some NHS Trusts being against this concept.
Dr Gordon replied: "Trusts are very lucky to have you working over 60. They certainly have no right to expect you to be on-call, that's got the full weight of the Academy of Medical Royal Colleges, the Royal College of Physicians, the BSG, and every other organisation."
In the final section of her talk, Dr Gordon said: "It's very, very clear, it's inappropriate [to be on-call] from the age of 60. And I can help by writing to people and showing the evidence."
Dr Gordon said implementing such a policy would aid retention and deter health professionals from early retirement.
One of the main reasons for burnout is lack of retention, according to Dr Gordon. Solutions to the issue of burnout are all underpinned by the need for more staff. However, that will take time and the wellbeing and retention of current staff needs to be improved.
"Here and now, we need to relook at how we work, with flexible options and professional initiatives to help retain the workforce," she also said.
The British Society of Gastroenterologists (BSG) workforce app showed that 37 per cent of total work is now done from home, according to Dr Gordon. While this change of environment can be beneficial, it does mean there is less of a difference between work and home.
"And that in itself can actually create more stress," Dr Gordon added. "[According to data from the app] 81 per cent of gastroenterologists have no formal break in a working day and the median length of a working day without a break is 10 hours, which is pretty terrible. No wonder we feel stretched and burnt out."