Delegates at the Irish Endocrine Society Annual Meeting were updated on the importance of considering different types of diabetes when diagnosing and treating patients.
Professor of Molecular Medicine at the University of Exeter, UK, Prof Andrew Hattersley, delivered the Hadden Lecture at the meeting.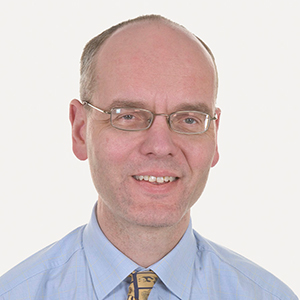 The keynote address was entitled 'Precision diabetes: The next advance in patient care'.
He told the Medical Independent (MI): "Not all diabetes is the same, and it's not all type 1 [and] type 2. And so you need to find the unusual types because they need different treatments."
"The reason for thinking about other different types of diabetes is: Does it make treatment better? Because if it doesn't, it doesn't really matter to the patient. And I think the patient and their treatment is what everything should hinge on."
In his presentation, Prof Hattersley showed how, through using genetics and precision medicine, subtypes of diabetes can be correctly defined and diagnosed to improve clinical care.
Maturity-onset diabetes of the young (MODY), which is caused by a gene mutation, is one such subtype of diabetes.
The genetic subtypes of MODY present as different clinical features and lead to different clinical treatments.
Prof Hattersley said: "All of that work [to stratify the MODY subtypes] was finished in 2002. And it's taken since then to get it adopted clinically. But I think we're finally managing it."
Terming it "a success story for precision medicine", Prof Hattersley described four subtypes of MODY, each of which has a different aetiology and treatment.
The stratification of neonatal diabetes subtypes is similar, according to the professor. Neonatal diabetes occurs within the first six months of life due to a genetic mutation.
Currently, 31 genetic subtypes of neonatal diabetes can be identified.
Due to this testing, "every single case of neonatal diabetes is getting a genetic diagnosis", according to the professor.
However, he said that there was the need to look beyond genetics for type 2 diabetes. "We know that there are 400 genetic SNPs [genetic variation in DNA] that predispose [patients] to type 2 diabetes, and even more than that predisposed to obesity," Prof Hattersley told delegates. "And what that means is there's not a single disorder, there's not a single gene that causes type 2 diabetes.
"You've got to do something other than genetics."
Prof Hattersley said it was vital to assess clinical features, such as BMI, in clusters of patients, and "working out on average" as to who does best on which drugs. He also stressed the importance of patient preference.
In a study due to be published in the Nature Medicine journal, Prof Hattersley and colleagues studied 458 diabetes patients receiving three different medications. Each patient took one medication for 16 weeks before changing to a new medication, in a double-blind test. Patients were asked their preference for each drug.
The study found that drug preference was associated with lower HbA1c (blood glucose levels) and fewer side-effects.
He told MI: "I think it works very well in type 2 diabetes, where the drugs are all about the same on average…. When there's one drug that's definitely better than the other, then we shouldn't be doing this. But when it is not certain which is the best one, then the best person to choose is the patient."
Professor of Paediatrics and Child Health and Director at the Centre for Rare Disease Studies at the University of Birmingham, UK, Prof Timothy Barrett, also gave a lecture over live video feed.
The title of Prof Barrett's talk at the meeting was, 'The changing patterns of childhood diabetes: Beyond type 1.' His paediatric keynote lecture covered emerging treatment and the changing diagnostic challenges of diabetes.
He said: "Childhood diabetes is not just a practical management issue, but it really is a significant diagnostic challenge…. [If there is] any doubt in diagnosis, always treat as type 1 diabetes first and give insulin and we can revise the diagnosis later."