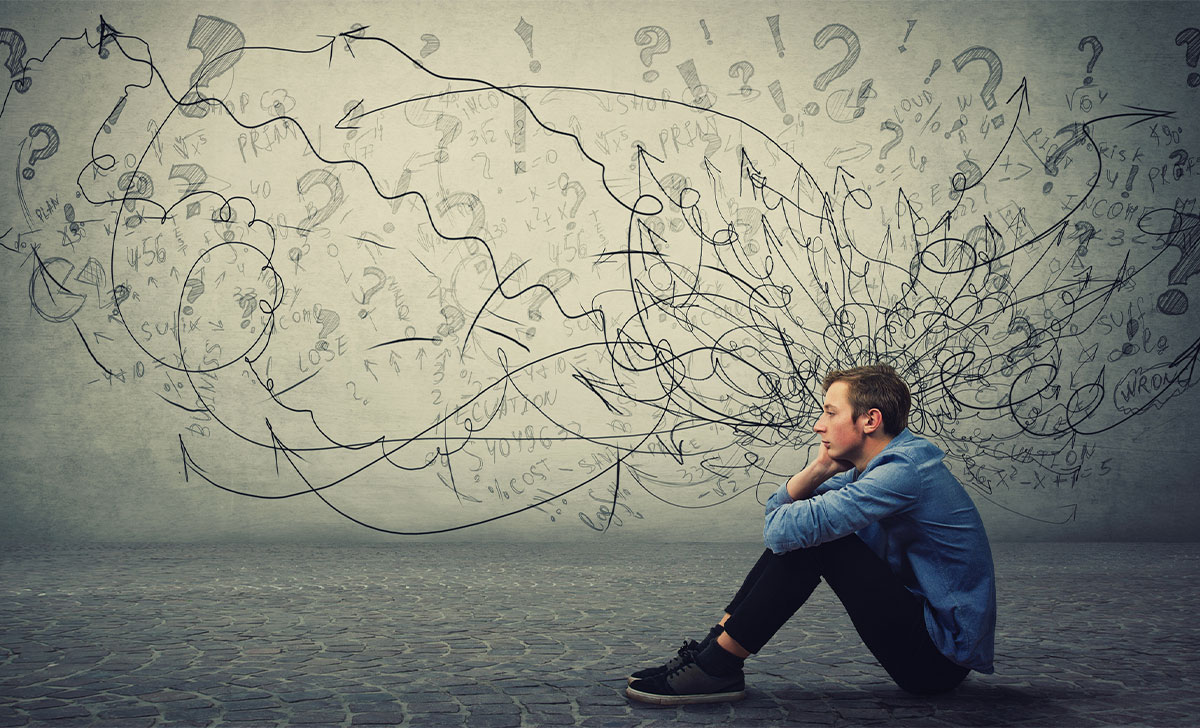 College of Psychiatrists of Ireland, Spring Meeting, Lyrath Estate Hotel, Kilkenny, 7-8 April 2022
Suicidality and self-harm are high among adults diagnosed with attention deficit hyperactivity disorder (ADHD), according to the findings of a study revealed at the College of Psychiatrists in Ireland (CPI) Spring Meeting last month.
Dr Margo Wrigley, Clinical Lead for the ADHD in Adults National Clinical Programme, presented findings from the study 'An investigation of suicidal behaviours and self-harm in adults with ADHD in Ireland' to the meeting, which was held on 7 and 8 April, in the Lyrath Estate Hotel, Kilkenny. The meeting took place in a hybrid format, with delegates able to attend both virtually and in person.
The study, which was funded by the HSE National Office for Suicide Prevention, was carried out by the School of Psychology at UCD, ADHD Ireland and the clinical programme.
Surveys for the research were distributed by ADHD Ireland through their mailing list.
Data from 136 adults diagnosed with ADHD found that 20 per cent attempted suicide. A further 61 per cent had experienced suicidal ideation.
The study also showed that suicidality was associated with more severe symptoms of ADHD, anxiety and the use of cocaine, amphetamines and sedatives.
The study also separately looked at self-harm prevalence and found that 50 per cent of adults with ADHD have self-harmed. The mean age for having first self-harmed was 13 years. Repeated self-harm was associated with more severe ADHD symptoms, emotional dysregulation, and cannabis use.
According to Prof Aisling Mulligan, Associate Professor at UCD and Consultant Child and Adolescent Psychiatrist, Dublin North City and County, people with ADHD have twice the mortality rate as people without the disorder and people with ADHD are five times more likely to die of suicide.
"If we're thinking about how to manage suicide, we need to think about how to manage ADHD," she said.
"There clearly needs to be wider availability within the public services for people to access ADHD diagnosis and treatment," said Dr Wrigley. "We do need extra capacity within our public healthcare services and people shouldn't just be depending on going to private services."
"It does take time to diagnose ADHD, you do need specific interventions to be available for people with ADHD," she added. "It's not just based on medication alone."
"There's a need for more knowledge about ADHD in general, so that's training for those working in primary care, secondary care, and tertiary care, including staff who work in emergency services."
Currently, the HSE ADHD in Adults National Clinical Programme has fully implemented specialised clinics in Community Health Organisation (CHO) 3, CHO 6 and partially in CHO 1. There are plans for the remaining clinics to be rolled out in CHOs 4, 7, and 8 by the end of this year.