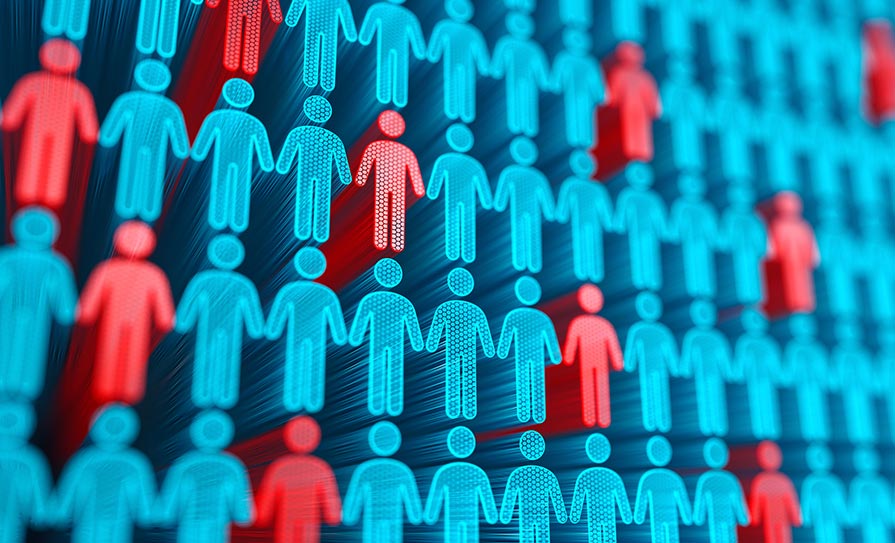 Capturing the accurate epidemiology of people with chronic lymphocytic leukaemia (CLL) is crucial for financial and resource planning, particularly with regard to expensive targeted agents, the Haematology Association of Ireland (HAI) Annual Meeting was told.
Dr Carmel Waldron, Consultant Haematologist, St James's Hospital, Dublin, delivered a talk entitled 'The epidemiology of CLL in Ireland and the value of establishing a prognostic biomarker panel at diagnosis'.
She thanked the HAI for the opportunity to present some of the research she and her colleagues had undertaken at St James's Hospital, University Hospital Limerick, and the Midlands Regional Hospital Tullamore.
Dr Waldron said that, within the next five years, it is predicted there will be approximately one million people in Ireland over the age of 65.
She said it was well known that the country's population was changing "and that the number of our patients is rapidly rising".
This increase was reflected in European figures, with Ireland having the third highest percentage increase in population (10.3 per cent) in the EU from 2012 to 2022.
"The majority of that growth is in the elderly, in the greater than 65-years-old age group. We can see that this group increased by almost 25 per cent in a five-year period," Dr Waldron said. "Obviously that is very relevant for those of us interested in CLL."
The incidence of CLL was dependent on the ethnicity and the age profile of the population, she said. The highest incidence of the disease is in Caucasian people and people over-65.
"So, therefore, it's a perfect storm in Ireland. There is a predominantly Caucasian age group in the over-65s," she said.
CLL is a heterogenous disease, with very variable clinical presentations, the meeting heard. Diagnosed patients require costly, indefinite, targeted oral therapy to circumvent chemoresistance.
"Keeping accurate epidemiology data is essential for healthcare budgeting and resource planning," she said. "It is also very important to keep accurate databases of this population."
This was the aim of a multi-centre study between 1 October 2017 and 30 September 2018 to obtain information on the incidence of CLL within that subgroup, involving St James's, Limerick, and Tullamore hospitals.
"In total it had a population area of approximately one million people," she said. The study captured all consecutive, newly diagnosed CLL cases over a one-year period. Written consent was given for the demographics stage. Researchers performed a TP5 and Notch 1 mutational status and extended flow cytometry panel (CD49d and ROR1). Samples were also biobanked for future research. Those that failed to provide consent were included for epidemiology purposes only.
A total of 111 newly diagnosed patients were collected, of these 24 declined to consent for various reasons, including dementia.
"In total we had 87 patients that were available for testing," she said. There were 76 men and 35 women and the median age was 69. Those over the age of 70 represented 39.2 per cent.
"As expected the vast majority were Binet stage A (84.7 per cent); 12.6 per cent Binet stage B, and 2.7 per cent were Binet stage C.
"Again, as expected and as published in the literature, TP53 mutated patients represented 9 per cent; 9 per cent of the cohort were also Notch 1 mutated; CD49d were 27 per cent; and ROR1 were 86 per cent."
In terms of age, 92 per cent of the study cohort were aged 50 or over at the time of CLL diagnosis.
"As our population aged the incidence of CLL predictably increased," Dr Waldron said.
She added that the incidence was significantly higher than that reported by the National Cancer Registry Ireland (NCRI).
"[The NCRI] reported the incidence of CLL in Ireland at 6.1/100,000. Our overall incidence was 11.1/100,000. Our incidence did vary by region. The Dublin region had the highest at 15.6/100,000. We have attributed this to an elderly population in the St James's catchment area. The Midlands had the lowest with 6.6/100,000, and we attributed this to a younger population. In the Limerick catchment area, it had 10.3/100,000."
The high CLL incidence identified in the study likely reflected the aging population in the Republic of Ireland, with those aged 65 years or older being predominantly Caucasian.
"Systematic CLL data collection in Ireland is crucial for future healthcare and budgetary planning in light of our rapidly changing demographics," Dr Waldron said.
"We felt that this subpopulation snapshot analysis is very accurate, because each sample was consecutively captured."
The aging population is a concern to clinicians involved in CLL in terms of managing clinics, said Dr Waldron.
"The iwCLL (International Workshop on Chronic Lymphocytic Leukaemia) diagnostic guidelines have changed slightly. There is no requirement to perform IgVH/TP53/cytogenetic analysis at diagnosis. The only requirement of diagnosis for CLL patients are a full blood count, a differential blood test, and immunophenotyping.
"Therefore, it is very difficult for us to, in any way, differentiate those that may progress quicker and those who may never progress. A third of patients never require treatment."
At the end of her presentation, Dr Waldron concluded that "the addition of" CD49d and ROR1 markers at diagnosis should assist haematologists with patient education and counselling, managing clinics more efficiently, consideration for discharge to general practice, enrolment to clinical trials, and patient selection for CAR T-cell therapy.