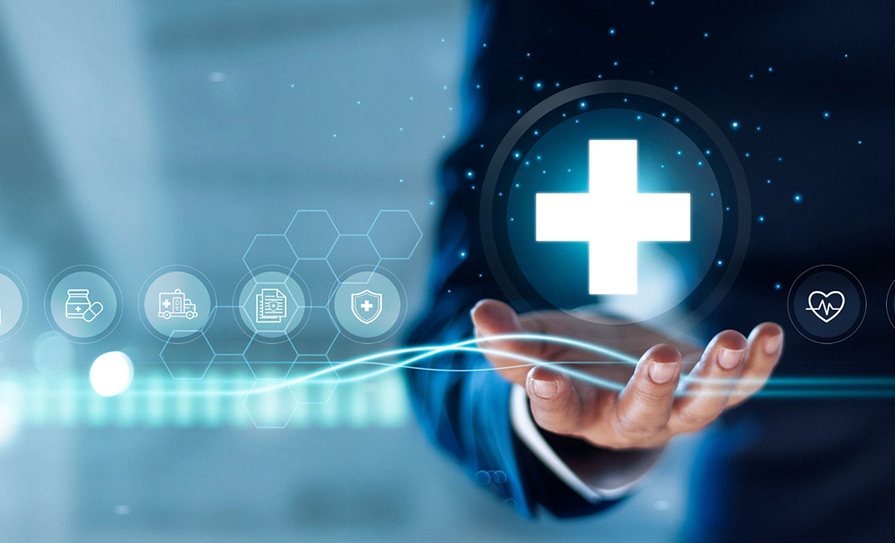 Prof Davis Coakley's contribution to his profession and the history of medicine was enormous
Like many others, I was deeply saddened by the death of Prof Davis Coakley, who died in September 2022 after an illness. The loss to Irish medicine is profound, the only consolation being the enduring legacy of Prof Coakley's contributions to his profession and to Irish society over the course of a remarkable career.
It is impossible to write about Prof Coakley without listing his achievements. As a pioneering consultant geriatrician, he steered the establishment of the Mercers Institute for Successful Ageing on the grounds of St James's Hospital in Dublin. He served two terms as Dean of Health Sciences at Trinity College Dublin. He wrote some 18 books, many concerned with the history of medicine. And he contributed substantially to shaping programmes in academic nursing, occupational therapy, speech therapy, and the medical humanities at Trinity.
These contributions were substantial, generous, and fueled by deep-seated passion for medicine, healing, and learning. Prof Coakley did much to establish geriatric medicine in Ireland and helped shift perceptions of medicine and medical education in positive, constructive directions over several decades.
Prof Coakley also had many other roles. From 1991-to-1994, he served as Dun's Librarian at the RCPI, bringing enthusiasm, erudition, and dedication to this role.
The same impeccable academic standard was apparent across Prof Coakley's books on the history of medicine, ranging from The Irish School of Medicine: Outstanding Practitioners of the 19th Century (Town House, 1988) to The History and Heritage of St James's Hospital, Dublin (Four Courts Press, 2018), co-written with Mary Coakley.
Irish Masters of Medicine, published by Town House in 1992, was, perhaps, one of Prof Coakley's finest books. In this magisterial work, he presented engaging and informative biographies of 42 Irish medical personalities, including Abraham Colles (1773-1843); John Cheyne (1777-1836); Robert Graves (1796-1853); Dominic Corrigan (1802-1880); William Stokes (1804-1877); and William Wilde (1815-1876). This book has stood the test of time and remains an essential resource for historians of medicine today.
Prof Coakley had a particular interest in Sir William Wilde, a remarkable Victorian doctor and father of playwright Oscar. In 1994, Prof Coakley's book, Oscar Wilde: The Importance of Being Irish (Town House and Country House), presented new perspectives on this extraordinary figure in Irish medicine. Prof Coakley was also involved in preserving Oscar Wilde's birthplace, 21 Westland Row, which is now a creative writing centre in Trinity.
Notwithstanding these achievements and accomplishments, the Prof Coakley that I remember best is the kind, soft-spoken man who fostered my early interest in the history of medicine, writing to me saying that it was "very encouraging" to see people "publishing on medical history and keeping up the tradition". When we met over subsequent years, Prof Coakley never failed to tell me something new, interesting, and unexpected about the history of medicine in Ireland.
Of the many (but not nearly enough) conversations we shared, perhaps the clearest in my memory is one of the briefest, when I bumped into Prof Coakley in Hodges Figgis book shop on Dawson Street in Dublin some years ago. I was drifting around the history section when I spotted him. I was holding a book about Oscar Wilde, and we got to discussing Sir William's contribution to Irish medicine. When I mentioned my admiration for Prof Coakley's book about the Wildes, he said he was thinking about a new edition – something that would have been enormously valuable to anyone interested in Sir William.
For me, one of Prof Coakley's greatest contributions as an educator was, perhaps, his demeanour and approach: Gentle, erudite, compassionate, and very effective. Few have contributed so much to so many, for so long, and with such humility.
At the end of his Introduction to Irish Masters of Medicine, Prof Coakley wrote: "I hope that the work of these great men will emphasise the importance of creating and supporting an ethos of research within our medical schools and hospitals and that the biographies may inspire medical students and young Irish doctors to face the challenges posed by the major health issues of our own time."
The same might be said of Prof Coakley – a modern master of medicine who enriched his field profoundly through his life and work.
Prof Brendan Kelly is Professor of Psychiatry at Trinity College Dublin, Dun's Librarian at the RCPI, and author of 'In Search of Madness: A Psychiatrist's Travels Through the History of Mental Illness' (Gill Books).