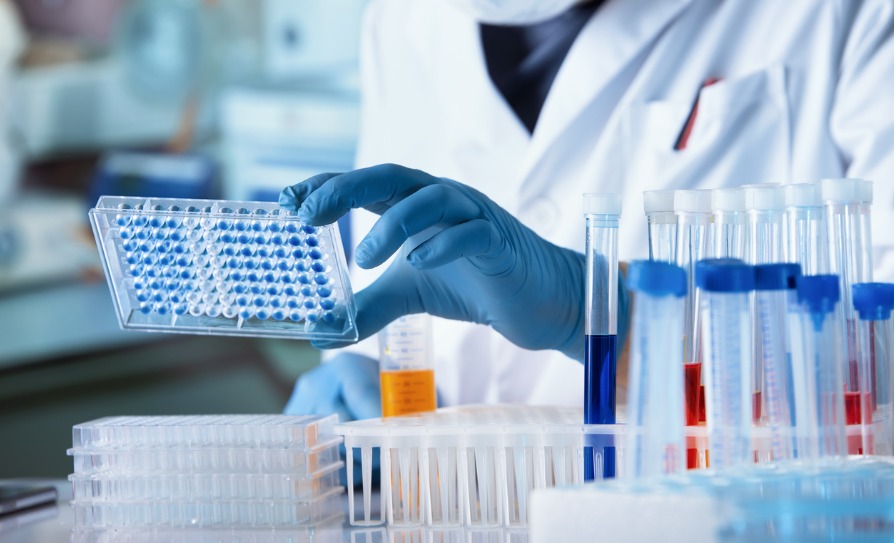 Just because your health insurance covers a test does not necessarily mean it is a good idea  
Who can resist a great offer? In this time of January sales and New Year's resolutions, you can hardly blame folks who are in the business of making money for getting in on the act. Every business person needs to carefully guard their corner of the market, and entice as many new customers as they can to part with their cash. So I don't know why I get so agitated when I see private health insurance providers offering all sorts of lovely incentives to people to persuade them to spend a significant proportion of their salary on the super-duper Plan Z with all the bells and whistles. They befuddle us with talk of tax breaks and refunds at source, and community rating, and whatever other maths-shaming devices they can muster, to ensure that we just nod and agree and hand over the whopping amounts of dough.
They offer us all sorts of wonderful things that our cheap, stingy, parsimonious, selfish, uncaring publicly-funded doctors wouldn't dream of giving us. Treats of magic, cancer-finding DNA tests. Gifts of the special secret calcium score, which will tell you exactly when you will have your heart attack (so you can have the right shirt on for the occasion). Luring us in with the promise of everlasting life, or at least the opportunity to have our silk pyjamas freshly laundered in time for our trip to the high-tech hospital to have our "life-saving" preventive surgery carried out.
However, when my recent renewal notice stated: "We will pay a contribution towards an annual cervical screen with your local GP or health nurse," I would have gladly called the emergency hotline for a rapid dispatch of a home defibrillator. I am not naïve enough to think that all people in the business of providing healthcare will act at all times within the narrow confines of evidence-based medicine, or that there aren't practitioners out there who firmly believe that there is no such thing as 'too much medicine', but this little line in the gussied-up email simply broke my heart.
I freely admit that a couple of years ago my knowledge about cervical cancer screening was not as comprehensive as perhaps it should have been. I knew how to take a smear test and I still had a pencil on my desk from the dark ages when we used to write on the little glass slides. I knew that HPV was a new thing, and that it causes most cervical cancers, and people shouldn't have screening tests just because they have symptoms… but it all swirled around in my head a bit randomly. What I was pretty clear about, though, were those pesky 'limitations' of screening (the much-maligned partners of our good friends, the 'benefits'). I knew that screening tests worked most of the time, for most people, but were not bulletproof gold standard guarantees that (a) you did not have that particular disease right now, and (b) that you would not get it in the future. For some reason, the Wilson-Jungner criteria managed to retain a space in my brain long after those scintillating epidemiology lectures in fourth med, and I knew that the screening test itself was only a small link in the wider chain of preventive medicine.
In the past year or so, my learning curve around cancer screening has been more or less vertical. I am so much clearer now about HPV subtypes, positive predictive values, false negatives, concordance and discordance, and a whole host of acronyms and fancy words. Having read Dr Margaret McCartney's excellent book, The Patient Paradox (with the even more excellent subtitle, Why Sexed-Up Medicine Is Bad for Your Health), I am even a little sceptical about the absolute benefits of a population-based screening programme. But I know that recent NCRI data show great improvements in cancer outcomes since the introduction of screening programmes. What is definitely NOT useful is a scattergun approach to screening tests, with those who can afford them being convinced that the more tests they have, the healthier they will be. This is simply not true. I have proclaimed myself to having already been a wise old owl when it comes to the 'benefits' and 'limitations' of screening. The bit that I never properly considered in the past were the potential 'harms'. These can range from anxiety and discomfort, to unnecessary and potentially life-altering treatments. In the context of a carefully planned, evidence-based programme, these can be kept to a minimum. In the hands of profit-driven business folks, these can be ignored and diminished, while their risk increases with every additional investigation.
Just because your health insurance will pay for a test, it doesn't mean it's a good idea. Some special offers are best ignored.