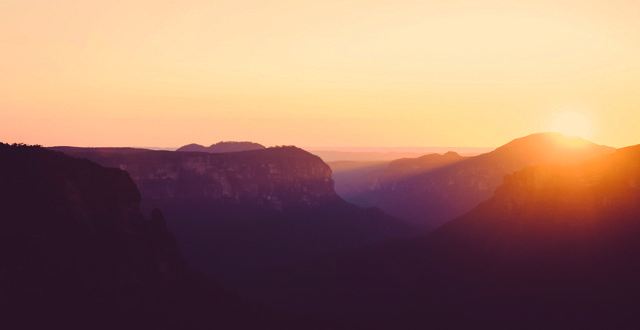 There is an obligation to have your plans made, ideally months in advance, so that you can answer the hairdresser confidently when she asks, 'have ya any holidays booked?' To not have something up your vacationing sleeve is a societal <em>faux-pas</em> of the highest order. Of course, we medics are also obliged to suck our teeth in the manner of the builder faced with dodgy electrics, and say "if only I could get away, sure, there isn't a locum to be had from here to the Arctic Circle… "
Then you have the 'resilience fighters' whispering 'burnout' and 'recharging' and 'early grave'.
So you MUST go on holidays, and it MUST be good, and you certainly MUST enjoy every minute, because it's all been so expensive and complicated and aren't you so lucky to be so happy and soooo relaxed (drinking your badly-ordered cocktail through gritted teeth).
If we are honest, there are probably only about 15 minutes in an average holiday day where we feel truly at peace, and that's the moment when you open your eyes, the sun is shining outside, and you remember you don't have to get up for work. You do have to get up though, because the children can't reach the cereal in the holiday home cupboard or (worse) you have to get dressed to bring them to the hotel breakfast buffet (cold scrambled eggs, anyone?).
Over the years, my husband and I have made some fairly dodgy holiday decisions. We hired a convertible to drive on Highway 66 for our honeymoon, only for it to snow for the first time in 40 years and the soft-top roof of the car froze shut. We took a wrong turn in a camper van on the Alaska Highway, and ended up having to reverse down a glacier. We stayed in a B&B in Blackpool (England, not Cork), where a stag party dressed as magic mushrooms tried to break into our bedroom while we cowered under our 100 per cent nylon sheets.
This year, we opted for the self-catering-on-our-own-wheels theme, and rented a camper van in Madrid. We drove north, stopping at the small village of Riaza, which was about to host a huge American music festival, but we got out just in time. We made our way up to the coast west of Bilbao and screeched our way down a hairpin hill to a tiny beach with a cosy campsite, Playa de Arenillas. That was when the rain started. They don't call it the Costa Verde for nothing. Lush green vegetation should have been a very strong hint to us that it is regularly irrigated by the cumulonimbus in the sky. But we didn't mind. We had some very helpful advice from Maurice in the camper van directly in front of ours. Maurice was from Dublin, though his accent betrayed that he was from somewhere else originally but the kind of place a person denies any knowledge of once they move to Dublin (doesn't happen to Cork people, I tell ya). Maurice had bikes and a wife and an adult daughter and was very obviously a professional at all things camper van-related. Thankfully, Maurice was not selfish with his vast wealth of wisdom and was kind enough to give us any advice we required. Any time at all. He was right there whenever we needed any little tips.
We drove away from Maurice.
But not from the rain. Our next stop was a fancy bells-and-whistles campsite, Playa Joyel. This was what the kids had been waiting for: Multiple swimming pools, loud music, oodles of potential friends that they would skirt around for days before finally summoning the courage to say 'hello', just as we were packing to leave. The beach was next to the campsite and on our first day, it was gloriously empty. Because it was soaking wet. Our great plan to avoid the heat was beginning to look a bit like the frozen cabriolet debacle all over again. But the sun came out again and we got out the sand-encrusted suncream and had ice cream for breakfast. Happy daze.
We moved on to Playa de Franca, with a stunning backdrop of the Picos de Europa mountains. There were huge, dark, drippy caves to explore and massive rolling waves to bodysurf, and football matches to watch with dozens of foreigners (and not a single nationality supported the poor English). Having failed to listen to Maurice's sound advice, we nearly lost our canopy when more rain came and it filled and filled to buckling point. Thankfully, someone came running into the bar to tell us about the imminent disaster and I abandoned the penalty shoot-out to save our rental excess.
Two nights spent in a parched and landlocked campsite in La Cabrera outside Madrid reminded us why soaking beats heatstroke any time, but with two massive swimming pools and a playground next to the bar, realistically all our needs were met.
We held our breath as the rental man poked and prodded and inspected the van. I looked away as he passed his finger over the ground-in bits of tree embedded in the roof. He didn't open the canopy. Phew! Deposit returned.
A successful holiday all round. And a few good stories for the hairdresser.