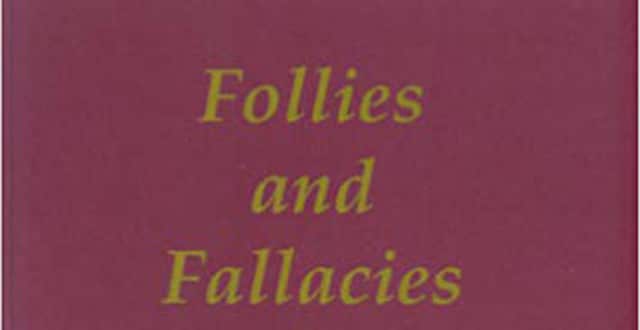 On 21 August 1968, a medical student was in Co Sligo to visit the grave of W. B. Yeats, when he heard the news that the Soviet army had invaded his native Czechoslovakia. His name was Petr Skrabanek and he had come to Ireland with his future wife Vera to spend the summer as an elective student at Galway Regional Hospital. He and Vera decided there and then to stay in Ireland. He continued his studies at the RCSI, graduating in 1970. He spent several years training in neurology in various Dublin hospitals and later worked as Senior Research Fellow at the endocrine oncology research group at the Mater Misericordiae University Hospital, becoming an expert on the neurotransmitter substance P. In 1984, he joined the Department of Community Health at Trinity College Dublin, funded by a grant from the Wellcome Foundation, and spent the rest of his career there. During the 1980s, Skrabanek forged a reputation as a polemicist and critic of medicine. His provocative essays appeared regularly in The Lancet. He attacked screening, 'risk-factor' epidemiology and political attempts to control the lifestyles of individuals. He died of prostate cancer on 21 June 1994 at the age of 53; his book The Death of Humane Medicine and the Rise of Coercive Healthism was published a few months after his death.
Prof Petr Skrabanek
Many of the critics of scientific medicine who emerged in the 1960s and 1970s, such as Michel Foucault, were of the left. Skrabanek was unusual, in that his natural political leaning was to a form of radical libertarianism. His formative years in what was then Czechoslovakia instilled in him a life-long horror of communism; he rebelled instinctively against any form of state intrusion into the private lives of its citizens. Skrabanek argued that the pursuit of 'health' was self-defeating. The medical profession, he wrote, provided "the theoretical underpinning of healthism — the doctrine of lifestylism, according to which most diseases are caused by unhealthy behaviour". Skrabanek believed that 'healthism' filled the gap left by religion in secular societies.
Skrabanek mocked the World Health Organisation's (WHO) bellicose and hubristic slogans ('Health for All by the Year 2000!') He pointed out the absurdity of the WHO's definition of 'health' ("a state of complete physical, mental and social wellbeing"), observing that this was a state that "ordinary people may achieve fleetingly during orgasm, or when high on drugs".
Skrabanek noted that medicine had begun to shift its focus from the sick to the well. The cornerstone of the new "anticipatory" medicine is screening for disease. He argued that there was little or no evidence of any benefit for most forms of screening, and furthermore, that this "anticipatory" medicine somehow managed to exempt itself from the ethical constraints which apply to traditional medicine. Skrabanek believed that the coercion of entire populations to lead 'healthy' lifestyles and to screen them for disease was a catastrophic error: "Medicine is not about conquering diseases and death, but about the alleviation of suffering, minimising harm, smoothing the painful journey of man to the grave, Medicine has no mandate to be meddlesome in the lives of those who do not need it."
Skrabanek was contemptuous of modern epidemiology, particularly of what he called 'riskfactorology' or 'black-box epidemiology'. This was an unusual position for an academic working in a university department of community health. But many in Dublin admired his bloody-mindedness and saw it as an example of Trinity College's long tradition of tolerance and academic independence. Skrabanek himself acknowledged this: "The liberal ambience of Trinity College Dublin, maintaining its spirit of independence against increasing political, commercial and technological pressures, has made my years spent there the happiest of my life." James McCormick, his head of department, was his protector, collaborator, friend and "Leibarzt". Their co-written book, Follies and Fallacies in Medicine (1989) itemised the many "examples of erroneous reasoning, fallacious arguments and faulty logic" which afflict medicine. The book is still in print and has been translated into six languages.
Skrabanek preferred the role of critic to that of researcher; he believed that medical education overvalued training at the expense of education, scholarship and the cultivation of the critical faculty. In his essay "Scepticism, Irrationalism and Pseudoscience", he wrote: "My course on the critical appraisal of evidence for medical students can be compared to a course on miracles by a Humean sceptic for prospective priests in a theological seminary." Skrabanek observed that medicine was dominated by what might be called the 'Pharisee class': "Medicine is an authoritarian institution, which feels threatened when its dogmas are exposed as a refuge for ignorance… since medicine, unlike religion, aspires to be a science, it is torn between the irreconcilable conflict between the need for criticism and the fear of it."
Events in the two decades since his death have only strengthened Skrabanek's arguments. It is a pity he is not here to eviscerate the humbug and mendacity of the public debate around the CervicalCheck controversy. It is a pity too, that he didn't live to see his belated recognition by the medical establishment with the award, in October 2018, of the Stearne Medal of the RCPI.
Prof Seamus O'Mahony's new book, Can Medicine be Cured?, will be published by Head of Zeus in February 2019.