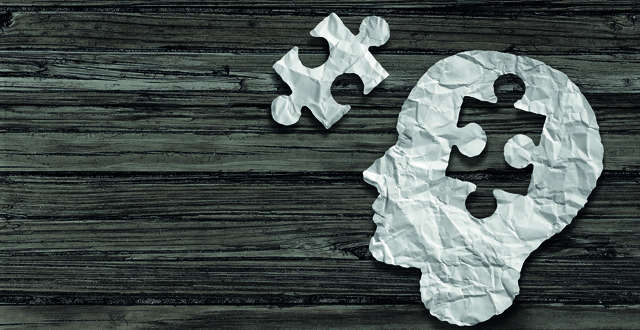 In the 1950s, Ireland had more psychiatry inpatient beds per head of population than any other country in the world. The reasons for this situation were rooted in the previous century and were complex, but it is now clear Ireland did not have an especially high rate of mental illness compared to other countries.
Instead, our high rate of psychiatric institutionalisation was linked with a range of other factors, including increased recognition of the problems presented by mental disorder during the 19th and 20th centuries, combined with the growing philanthropic impulses of the times. This was underpinned by mutually reinforcing patterns of asylum-building and psychiatric committal and continual, almost obsessional, legislative change.
Diagnostic practices also changed during the 1800s and 1900s, as did the demographic structure of Irish society: The mentally ill lived longer, thus producing an increase in the numbers of mentally ill, but not an increase in incidence of new cases. Poverty fuelled many admissions.
Other factors included increased recognition of the mentally ill in communities, changes in professional and public attitudes to mental illness and intellectual disability and the search for prestige among doctors and nurses in the new fields of asylum medicine and psychiatry, especially when pay was linked with asylum size.
Taken together, these factors fuelled the growth of an asylum system that soon became far too large, grossly unhygienic, profoundly anti-therapeutic and deeply stigmatising for patients, families and staff. By the late 1950s, as inpatient numbers reached 20,063, the situation was unsustainable and indefensible. It was only in the late 1960s and 1970s that inpatient numbers finally began to decline. Broader social change provided a key backdrop to this development, including Ireland joining the EEC in 1973 and the generally increased emphasis on human rights across Europe and Ireland during the 1980s and 1990s.
So where does this leave us today? Are Irish psychiatric services still too focussed on inpatient care, has the diminution in bed numbers gone too far, or have we finally got it right?
The Health Research Board (HRB) records that there were 17,290 admissions to Irish psychiatric units and hospitals in 2016, yielding a rate of 376.8 admissions per 100,000 population per year. This is a decrease since 2015 and the numbers have been in more-or-less steady decline since 1986. The HRB also reports that there were 2,278 patients in Irish psychiatric units and hospitals on 31 December 2016. This is a slight decrease of 59 patients compared to 2015 and a very substantial 89 per cent reduction since 1963. So, these figures suggest that the era of the large mental hospital has finally ended in Ireland.
But how does Ireland compare internationally? The HRB reports that Ireland's rate of involuntary admission in 2016 was 48.4 involuntary admissions per 100,000 population per year and this has been relatively steady in recent years. In England, the rate of involuntary admission in 2015/2016 was 120 involuntary admissions per 100,000 population per year, an increase of nine per cent since 2014/2015 and an increase of almost half (47 per cent) over the preceding decade. That is more than double the rate of involuntary admission in Ireland, meaning that Ireland now has a relatively low rate of involuntary admission compared to England.
This astonishing turnabout in Irish mental health services is reflected in the availability of inpatient psychiatric beds. Eurostat, the statistical office of the European Union (EU), reports that Ireland has the third lowest number of psychiatric beds per 100,000 population in the EU 28.
The EU average is 72 psychiatric beds per 100,000 population and Ireland has fewer than half that number, at just under 35 psychiatric beds per 100,000 population. Belgium has the most beds (174 per 100,000 population) and Italy the fewest (nine per 100,000 population). These are stark differences and strongly suggest that Ireland has insufficient psychiatric beds to serve our population. There are, of course, other factors to take into account with figures such as these (eg, community provision, alternative forms of support, etc), but disparities of this magnitude are unlikely to be fully explained in this way, especially as there is no evidence that Ireland has sufficient community mental health facilities to compensate for the relative dearth of inpatient beds.
Overall, these statistics reflect an enormous movement away from the excessive inpatient care of the 1950s and 1960s, towards the present situation when Ireland's rate of involuntary admission is less than half of that in England, and Ireland's availability of psychiatric beds is less than half of the EU average.
As a result, the key human rights issue in Irish psychiatry today is not disproportionate denial of the right to liberty due to over-custodial care, but, rather, issues concerning the right to access to an appropriate level of care when it is needed, including inpatient care.