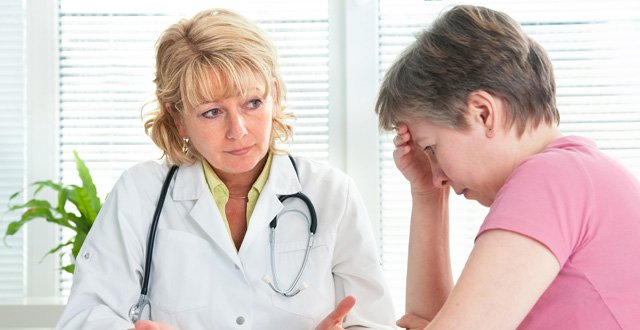 Dr Lucia Gannon wrote insightfully in the 12 October issue of this publication about her experiences at the Women in Medicine in Ireland Network (WIMIN) conference in September, so I almost feel apologetic for bringing it up again.
Then I remember that it is a particularly feminine trait, to start a conversation by saying "sorry, I just thought… I hope you don't mind… I was wondering if possibly, maybe I could bring this to your attention…but only if it's no trouble… "
So.
I'll start again.
There are nearly nine-thousand female doctors in Ireland, 41 per cent of the total number of registered medical practitioners. Currently, female medical students outnumber male students — 58 per cent of all new-entrant medical students in 2015/16 were female (the percentage is even higher for graduate-entry students, at 62 per cent). The women are taking over! We'll be overrun with oestrogen in our hospitals! (Remember that 79 per cent of all HSE employees are female.) Well, if you would like to work in a less oestrogen-rich environment, I can recommend academia, where you will find that just 17.5 per cent of professors in Ireland are female. If you can get yourself a surgical professorship, then 93 per cent of your peers will be men. And if you would like an almost exclusively male environment, you could become a maxillofacial surgeon, where only a tiny number of women will be around to disturb the peace.
Girls are good at school and get the points to do medicine. Female medical students are hard-working and get themselves out of med school and onto training schemes. But then something funny happens to them and their ability to excel just, sort of, evaporates. That old oestrogen is bad for the brain, it seems. And if you go adding HCG and prolactin and oxytocin, well you can just wave goodbye to those pretty little brain cells.
Because it must be biological, right? Why else would 16 per cent of recent male medical graduates earn more than €45,000 within nine months of qualification, but only 5 per cent of female ones do? And 8 per cent of the same female cohort earn less than €25,000, versus 2 per cent of their male counterparts?
The women don't work as hard. They suit themselves with their hours. Part-time, less-than-full-time, lengthy baby holidays. That explains the gender pay gap, doesn't it? If they worked hard, they would get paid just as much.
This is where the real puzzlement begins. Gender pay gaps are not a result of unequal pay for equal work because that, as we know, is illegal. It is much more insidious than that. It is about the types of jobs that women tend to get. It is about their tendency to not ask for more money when sitting at an interview (Ladies — men do this. All the time). So women are more likely to find themselves in poorly-paid jobs and are less likely to climb the ranks.
Any profession that has a high proportion of female employees tends to be lagging behind in terms of both decent pay and decent working conditions — think nurses, care assistants, teachers, childcare workers, social workers. Within medicine, it is very interesting to see that the specialities with the highest proportion of women tend not to be the highest-earning. It is of particular note that specialists in public health medicine, which is a speciality in which women have been predominant for decades, are consistently paid less than their consultant colleagues in other specialities. Mental health is often described as the 'Cinderella of the health services' and the ongoing battle for funding and appropriate resources is well known. It should be no surprise, therefore, to find that there are more female than male consultant psychiatrists.
The other areas with a female preponderance include palliative and rehabilitation medicine, and paediatrics is rapidly joining them. These are what could be seen as more 'caring' roles (though I am not suggesting that orthopaedic and maxillofacial surgeons care any less, just because they are mostly men).
Microbiology, histopathology and haematology are also attracting higher numbers of women. This is where the gender pay gap develops; none of these specialities are likely to earn you the big bucks. These are areas which might be considered 'low-yield' in terms of pay-per-procedure, or massive private practice.
Of course, it goes without saying that this Government continues to show a complete lack of respect for general practice. And guess what — it is filling up with women (75 per cent of GPs aged under 35 are female). This is not a good omen for general practice. Unless we address the underlying issues of gender inequality in society (unconscious bias, gender schemas, inequity of childcare responsibilities), then the contagion will spread, and men in female-dominated areas of medicine could get dragged down with us.
WIMIN hopes to shine a light on these disparities and to bring about change. WIMIN intends to do this through supporting female doctors with formal mentoring, advocating on their behalf and developing practical solutions to address structural inequities that can ultimately impact health service morale and patient experience.