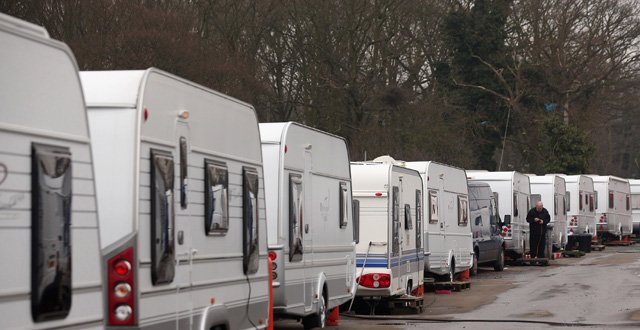 <em>Of all the forms of inequality, injustice in healthcare is the most shocking and inhuman." </em>
<em>Dr Martin Luther King Jr</em>
October 10 marked the third anniversary of the tragic fire at Carrickmines, which claimed the lives of 10 members of the Travelling community. This appalling tragedy shocked the nation and was extensively covered in the media in the following days and weeks, as the various funerals took place and were reported on.
Subsequently, the issue of housing of Travellers was kept alive for a time by the need to accommodate those who survived the fire, and by President Michael D Higgins, who spoke about the plight of Travellers and then welcomed the survivors of the Carrickmines fire to a reception at Áras an Uachtaráin.
In the wake of the Carrickmines disaster, it was reported that funding for Traveller accommodation was cut from €40 million to €4 million between 2008 and 2013. This has resulted in overcrowding in many halting sites, which are often also poorly maintained and unsafe. That said, most, if not all, halting sites have been the subject of safety inspections by local authorities since this fire occurred for the purposes of preventing further tragedies.
Subsequently, an audit by the National Directorate for Fire and Emergency Management (Department of Housing, Planning and Local Government) revealed that 81 per cent of dwellings surveyed had no working smoke alarm, 57 per cent of households were less than the safe six metres apart from each other, and there was a lot of unsafe use of multiple plug adaptors.
In the area of education, Archbishop Diarmuid Martin has called on all Catholic schools to address the educational needs of Travellers more effectively. This is in the context of a Traveller child initially being denied a secondary school placement — a situation later reversed. During the austerity cuts, there were substantial cuts to resource teaching for Traveller children.
Let us now turn to the issue of Traveller health. I am a GP in Waterford City. My practice is mainly GMS and about 10 per cent of my patients are members of the Traveller community. Many of these patients are settled Travellers and some would live on two halting sites, being settled in the winter but travelling in the summer. Many other patients come from deprived areas or backgrounds but are not of Traveller ethnicity.
The last study on Traveller health was conducted by researchers from University College Dublin (UCD) and published in 2010 as<em> The All Ireland Traveller Health Study</em>. This research covered the island of Ireland and a population of 40,129 people of various age cohorts, 90 per cent of them resident in the Republic of Ireland. The study took place between 2007 and 2010. It is a lengthy publication, stretching to 236 pages (including references) and its foreword is by the then Minister for Health Mary Harney. This passage made reference to previous studies of Traveller health and noted that a health strategy report published in 2001, <em>Quality and Fairness: A Health System for You</em>, identified Travellers "as a group at significant disadvantage in health status and remarked on the findings of the <em>Travellers Health Status Study</em>" (1986), which had shown that life expectancy at birth in 1987 for Traveller men was 9.9 years less than for settled men and 11.9 years less for Traveller women than for settled women.
It is not possible in a short article to cover <em>The All Ireland Traveller Health Study</em> in depth. The study covers a range of the complex issues affecting health, which include education and literacy, income adequacy, and enablers to training and employment. The key findings concerning the state of health of Irish Travellers were that Traveller infants were 3.6 times more likely to die before the age of one year than infants in the general population, which was worse than in 1987.
Traveller male life expectancy at 61.7 years was similar to what it was in 1987 and was at a similar level to that of males in the general population in 1947, when it was 60.5 years. A male Traveller can expect to die 15.1 years before his general population counterpart, which is significantly worse than in 1987. Traveller females now have a level of life expectancy experienced by the general population in 1960-1962, when it was 71.9 years, or put another way, they can expect to die 11.5 years earlier than their counterpart in the general population. Suicide rates in Traveller men are seven times that of the general population.
The cuts to Traveller health in Waterford included the withdrawal of a dedicated public health nurse for Travellers. This was a significant loss, as her presence aided such aspects as women registering for BreastCheck and CervicalCheck, identified health issues in children, and promoted attendance with GPs and hospital outpatient departments, etc. The Waterford Traveller Community Development Project and Traveller Health Projects have supplemented this deficit to some extent and I am thankful to Emma Maguire and Niall Devereux in this regard.
One of the principles of the Constitution of the World Health Organisation is that "the enjoyment of the highest attainable standard of health is one of the fundamental rights of every human being, without distinction of race, religion, political belief, economic or social condition".
In deploying resources to meet the health, accommodation and educational needs of Travellers, this Government would demonstrate a readiness to mourn the death of five adults and five children in Carrickmines.