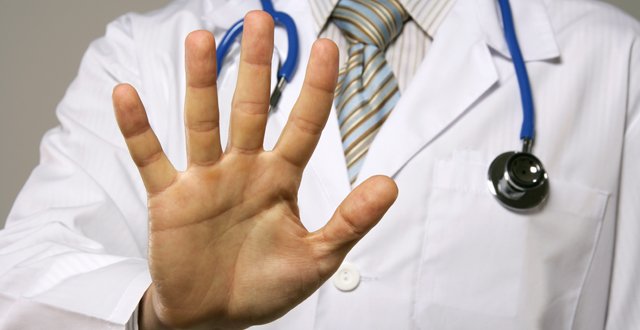 Before our recent abortion referendum, the threat to doctors was that the laws of Ireland wanted to put us in prison for 14 years if we acted in a certain way. In other words, if we got the balance wrong in caring for the mother-child couplet, we were culpable. An error in judgment, in their non-medical opinion, could be catastrophic. We were obviously too close to the situation to make a proper decision. They, who are busy judging us, are further away and, therefore, have divine objectivity and wisdom, even on one of the most contentious issues on the planet: Abortion.
Now it appears people (especially Joe Duffy callers) want to hang us GPs for NOT referring patients. At the momentous signing of a ministerial pen and in the one tiny second it takes to 'just sign there Minister, please', our world turns out of love with 'termination' of a 'life' and in love with 'choice' and 'difficult cases'. And what is the solution to the conscientious objectors? 'You must refer' or risk the sanctions… unknown. Maybe 14 years not practising medicine.
The fact that the life of a doctor and his family and community might be impacted by any of this goes over the heads of all commentators. One moment, the doctor can be tried by press, lynch-mobs and lynch-tweeters, lay Medical Council majorities of two-to-one and by legal preying hyenas. These legal eagles, in the absence of a 'natural' ethical framework, fall back on 'it is my responsibility to represent my client and not to make any judgment'. Legal culture falls back on the Constitution, or at least the absolute wording of the Constitution, rather than the spirit of the constitution. Here, words and pedantic interpretations mean everything. Twelve weeks or 24 weeks. One or the other. 'Doctor guilty as proven' for not referring at 11 weeks, six days and 23 hours. But like Cinderella, when the clock chimes midnight on the 12th week, then the doctor could then be deemed guilty for a very different reason.
We don't know whether we will be prosecuted in such instances. A lot of recent Irish law and European processes are at their happiest when ordinary tax-payers and citizens don't really know whether we are breaking the law or not. The great invisible mob called 'They' can decide on our innocence or guilt, depending on their mood or whether we are playing by the rules. Their unwritten rules.
But the real world of doctors, nurses, paramedics and judges is complex. The world of Médecins Sans Frontières has no boundaries or national identities. No 'who is right?' or 'who is wrong?' They risk their own lives to help all people, regardless of the truth that some might well be seen as terrorists. We treat horrendous criminals as we treat little innocent angels. The same. That is the medicine way. Our culture. Our ethic.
We are there with the patients and citizens of Europe as they, and we, together make difficult decisions. Sometimes all we can do is stand by their side. Cancer, death, dying, abortion, pain, suicide. We are there while some seem to look on, waiting for a time and place to put doctors in their place. Trying to confront the alleged arrogance of doctors and using the arrogance of black-and-white thinking to attack us. As Eliza Doolittle sang in <em>My Fair Lady</em>: "Just you wait, 'Enry 'Iggins, just you wait." Some people just want to bring other good people down. Maybe her surname Doolittle was a subtle message from George Bernard Shaw about the people who want to bring good people down. Nothing better to do. Invested in the adrenaline rush of war and anger and judgment and scapegoating and black-and-white thinking.
I thought the referendum said we were moving away from those Irish addictions. Maybe not.