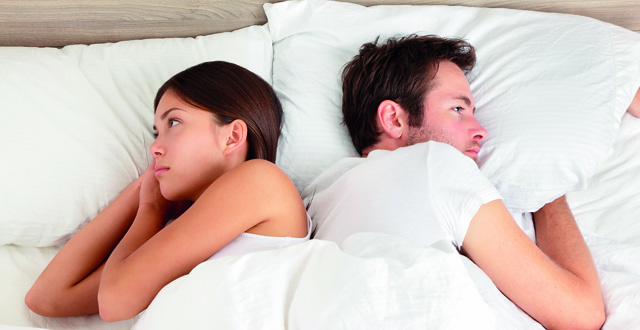 There has been much talk about sex lately: The behaviour of 'rugby boys' raising questions of what 'consent' really means in sexual affairs; the Eighth Amendment and situations that transpire as a consequence of sex; different types of sexual relationships and marriages. So let's explore the ways that sex is understood in various traditions and narratives.
In biology, sexual behaviour is considered simply as a means for reproducing the species. All living life seems to do it, as if the only reason for life is survival and propagation. The strongest survive, depending on their strengths and adaptability. But all individual life is limited in time. No individual of a species lives forever. The genes move along with time, changing and evolving. Some species do not need mates, as such, because they are unisexual and just divide or self-impregnate.
In sexual politics, sex is seen as a battleground for equal rights and the rights of the individual to live their sexual life as they choose. Historically, men in some cultures had a number of wives, but the growth of sexual and social equality means this is less common nowadays. There are mixed reactions to group marriages or group sex, with such actions often frowned upon, presumably on the basis of ideas of hedonism, excess and public health. Of course, group activities are not everybody's inclination, for many reasons, but there is a sense that what is enjoyed by one part of society must be the rule for all.
Religions and governing classes usually have strong ideas about how sex is organised in society. Some religions are more fixated on sex than others, but many seem to agree that society needs a core structure, namely a family with children. This was strongly challenged by Henry of the famous eight wives. It was fine until it did not suit him. His fixation was on a male progeny and an heir to the throne.
There is the genetic sense that life follows on after us through children; our life after death. However, many parents will challenge the idea that you can predict what your children will get up to and whether they will truly represent you into the future. The parents of Hitler cannot have expected the mass destruction that he engineered. Greatness, invention and human progress can come from any direction and from anywhere. In the modern world, great ideas and inventions, as well as horror, can come from anybody's child.
William Shakespeare, Nelson Mandela, Steve Jobs and Stephen Hawking will be remembered for their influence on the world rather than having been of their own parents' genetic material. It makes more sense to me that these exceptional people were accidents of genetic mutation, diversity and their lived experience rather than what genes they got from their parents. So it might be important that humans have babies in general, but it may not matter who specifically has babies so much.
Consent and sex is an evolving conversation. In fact, consent in life is an evolving conversation. Julius Caesar did not ask 'pretty please' as to whether his conquered slaves would build fantastic aqueducts and roads across Europe. He used the tactics of ownership, fear and subjugation. We, however, have moved towards ideas of democracy.
In modern societies, we have also thankfully moved on from the husband owning his 'property' — wife — and having rights to sex for pleasure or subjugation, to demands for equality, respect and consent. But some of the old ideas of 'manhood' and identity will linger in dressing rooms and pubs and secret dens. The difference now is that nothing is secret anymore, especially if it is posted on Facebook.