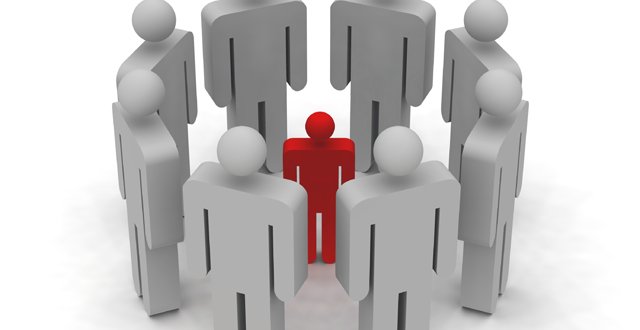 digital render of a small red figurine in a circle of big figurines
The tale of Majella Moynihan is yet another example of a dysfunctional society
Majella Moynihan was a young Garda who became pregnant 'out of wedlock'. She was bullied, interrogated and traumatised by a group of powerful male officers and eventually parted with her baby. Like most people who read about this I was angry, sad and disgusted that grown men could treat a vulnerable young woman, who could have been their daughter or little sister, so cruelly. But I was not surprised.
That was back in the 1980s and those were my formative years, when the past was a country ruled by straight, Catholic, white men in suits and their presumption that they had a right to tell you what to do in all aspects of your life was unquestioned.
The gardaí are under scrutiny now, but doctors played their part in propping up the system. When I was a student in Galway all the consultants were men. Highly-trained nurses wore little white dresses like virginal housemaids. Every ward was named after a saint and we all got down on one knee on the morning when the priest passed with communion. The names over the beds were Irish, but most of the work was done by the women and the Asians, who had little hope of ever becoming consultants.
It was the doctor who signed the forms to send people away for a life sentence in a psychiatric institution. It was the doctor who was party to the forced adoption and the baby sold to America. Doctors kept quiet about the abused children in industrial schools and the women who walked into doors. The expressions "pull" and "in the know" quietly explained how jobs were decided and brilliant doctors from abroad were routinely beaten to posts by the sons of the previous incumbent.
Home rule did mean Rome rule. Everyone was supposed to fit into a rigid code of behaviour. Every small town was ruled by the white Catholic men who belonged to one of the big political parties and you had not a hope of getting a job or starting a business if you did not fit in. It helped if you belonged to the Knights Templar, Opus Dei and the GAA, but nothing foreign or intellectual was tolerated. A seat on the Council or the Dáil belonged to a family and was passed down the male line regardless of talent.
There was nobody more afraid than the Irish mother, who had to give up her job when she got married. She had seen her friends and relations locked away in Magdalene laundries and psychiatric institutions for not fitting in and she knew how a whole family could be ruined by one act of childish indiscretion. So she implored her children to play the game, to go to mass, to cut their hair. Terrible things were done for the sake of the neighbours, who were seen as a perpetual jury watching from behind the lace curtains.
For many of us it was like living in a world designed for pygmies; where you had to squeeze yourself in, nothing felt right, and you had to bend your head and your knee to squeeze into a place where you just did not fit.
We read Hot Press and 2000 AD and listened to the Rats and the Radiators and then we emigrated. We left in droves, mostly to England, the place we had been warned about more than any other – where there was no God and nobody knew your people and you were in danger of forgetting who you were and where you came from. Many were driven away by unemployment, but most of us just couldn't stand it. It was better to live as a labourer in a squat in London than a teacher in Roscommon. I remember those who could not think of going back home because they were gay, or had a baby, or a black partner. They wrote home letters about how well they were doing and went to see The Saw Doctors
and Paul Brady and remembered who they were.
There were many kind humane doctors, priests and guards who did what they could, but they were not easy times and it was not as easy as it seemed for the white male rulers. They drank, one of the few things that was treated with tolerance. If they knew deep down that they were gay, or not one of the gang, they often drank themselves to death. Many a man lived a life of conformity and went to the grave convinced there was something wrong with him, because the system could not be wrong. Could it?