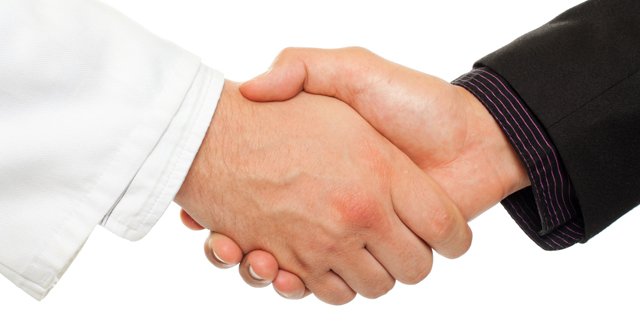 I have known many remarkable people, some of them doctors. In fact, the longer I spend in the medical world, the more I feel that doctors are in a privileged position because they are able to help others. We can be a source of good through our profession, and while most of us have an effect in our own quiet way, some are truly outstanding.
Of the exceptional doctors I have known, three in particular have influenced far more people for the good than we or they can ever know.
Dr Annraoi Finnegan,who has just retired as the National Director of the CME Small Group Network in Ireland, is one of these exceptional doctors. He has influenced every GP in Ireland and, through them, hundreds of thousands of patients.
When GPs think of the ICGP, they think of CME, which affects them all at local and national levels, and Annraoi has been captain of that ship for many years.
The small group network is a wonderful learning resource.
It is copied and envied abroad, and is seen as the perfect way to deliver scientifically-based and peer-reviewed education to just about every GP in the country. The CME tutors host meetings up and down Ireland, hundreds every week; they are a kind of 'unseen university' and bring learning, collegiality and resourcefulness at an extremely high and sophisticated level to every corner of the Irish GP landscape. Annraoi has personally supervised over 500 educational modules, which have spread education, wisdom and best practice to every GP in the country. He has defended and lobbied for CME through good times and bad, overseen a staggering number of tutors and group leaders, ensured standards and provided leadership, and all without losing his statesmanlike calm and sense of humour. It has been my privilege to have been a CME tutor for many years and it has been the most rewarding part of my professional life. There is a great sense of camaraderie, friendship and teamwork at its best among the tutors. He has always led us superbly and set the highest of standards. Thanks Annraoi, for the memories and the good times.
Dr Mike Ryan, like Annraoi, is a big man, a Galway grad, with great leadership skills and an original sense of fun. He works for WHO, the World Health Organisation. He is so successful at what he does, you probably have not heard of him, even though he is one of the most influential Irish doctors of his generation. He is in a field that is usually only talked about when things go wrong.
He quashed 17 Ebola outbreaks without fuss and only when he was off on a different job eradicating polio for a few years did the last breakout get out of hand.
He fights outbreaks of disease and epidemics, all day, every day with his teams from around the world. They are, as he says, the 'fire engine'. If there is an outbreak of some disease that threatens humanity, his force arrives, empowering governments and taking over hospitals and cities. You can sleep easier knowing Mike is on watch.
Prof Geraldine McGinty is the first female President of the American Institute of Radiologists and the first Irish-born person to hold that exalted position in the 97 years since the Institute was founded.
She is also a Galway graduate and an expert on policy and health economics.
She could run a health system, or indeed a country, effortlessly, all the while maintaining her sociable personality.
This year, Geraldine is bringing her particular talents to every state and city in America, influencing policy for that vast country and, ultimately, worldwide. Every time she addresses an audience, chairs a conference or supervises research, she sets the standard for ethical and humane medicine.
The Irish medical world is small, intimate and can be friendly.
We like to think that we have high standards.
Everybody knows everybody else.
It is nice to see your friends do well and when those who know what they are talking about comment on their ability, and the great job they are doing, you feel a warm glow.
I am proud to call all of these pioneers my friends and wish them well wherever else their genius takes them. They have all left the world a better, safer place through hard work, good example, inspirational leadership and good humour.