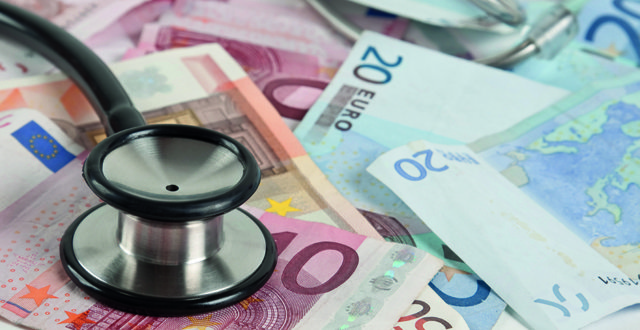 In Ireland, there is an annual phenomenon that occurs every second Monday in July, wherein every non-consultant hospital doctor (NCHD — oh, how I hate that nonsensical term) from the greenest of intern to the world-weariest of SpRs are expected to pack-up their entire lives into the back of a car and move to a new hospital.
The anxieties of having a new team to work with, often a new specialty, and the idiosyncrasies of each hospital, are nothing compared to the administrative and financial headaches that come with, firstly, trying to find out what hours you're working and secondly, ensuring that you get paid for those hours — a pain that showed little sign of abating this year.
Before you even begin working in your new post, you would hope, as any employee in any job across the country would, that you would receive a contract outlining your duties, your entitlements and the pay you can expect in the post.
This year, there have been widespread reports across the country of people not receiving contracts on time, leading one to wonder if they are even employed by the hospital or if they have the same standing as someone who's just walked in off the street. The fact that it's a generic NCHD contract that surely can't take much time to generate for each employee further emphasises the 'ah sure, it's grand' attitude that wouldn't be tolerated in any other field.
Delays in receiving contracts often lead to delays in setting up payroll details so you can be paid properly, which isn't a straightforward process at the best of times. The annual pain of emergency tax is still occurring, despite efforts to streamline the system at a national level. These are hampered by inefficiencies on the ground, such as overlapping of pay from different hospitals and long delays from former hospitals in issuing P60s. The whole process inevitably leads to spending a long time on hold to Revenue, who generally, in complete contrast, are unfailingly efficient and helpful. Changes in pay scale entitlements for recognition of prior degrees have also required endless correspondence to HR departments and have significantly contributed to changeover frustrations this year.
The drawing-up of call rotas (if you're lucky enough to work in a hospital that allows you to pick the annual leave you would like to take) is an unenviable task that is often left to registrars to do for their team. This can take hours of their own personal time, for which they are not being remunerated. It's hard to get annoyed at them in this situation when there's a delay in getting rotas, but of course it makes it extremely difficult to plan, so that you can have any sort of work-life balance at all.
This time of year is also hugely expensive for NCHDs. Medical Council fees, which are unbending in their payment structure and schedule and are completely extortionate; personal indemnity cover, which is now mandatory; and the cost and stress of moving house, often to the other side of the country, with no allowances made for partners or young families, all add to the stress that July brings.
Another phenomenon that is fairly common, yet almost unique to young doctors in Ireland, is that of double-renting, in which you pay twice to keep your home going in your base and also for somewhere to lay your head wherever you're being sent to. All of this, in conjunction with the crazed nature of the rental market in Ireland right now, wherein rents in the other cities are racing to catch up with Dublin, contributes to the huge financial hit in July that is necessary just to carry out our jobs.
For the purposes of balance, allow me to point out that things are slowly improving. The creation of the online National Employee Record has removed some of the pain of changeover, and moves in the next few years towards a national payroll should streamline the process.
One still has to wonder why this wasn't brought into existence years ago and why the administration of the HSE, ostensibly a national organisation, is still run through the fiefdoms of the old regional Health Boards. Perhaps this inertia to change is reflected in the inertia seen on the ground.
I do have a modicum of sympathy for those who are responsible for hospital staffing. I'm sure it's a huge headache for them for a large chunk of their workforce to suddenly all up sticks on a Friday afternoon and ensure that they have enough members of staff working on the Monday. Though I question: Do they ever consider why exactly it is that there are such large gaps in the medical workforce? Is it any wonder, when even the most basic aspects of the job are such a struggle before you even set foot in the hospital, that Irish doctors are so demoralised and ever-increasingly voting with their feet?