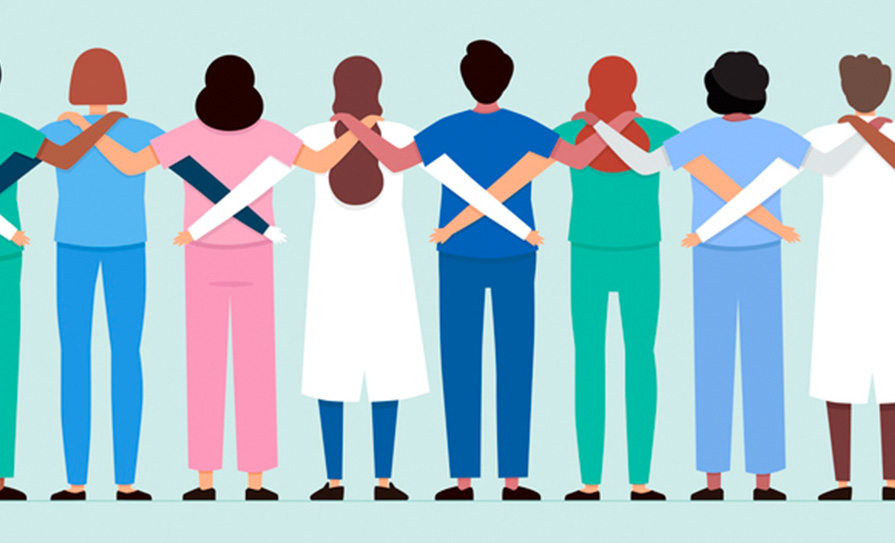 The time has come for GPs and hospital doctors to discuss our respective roles and how communication can be improved
Loathe as I am to start turf wars or enmities in the vein of the Montagues and Capulets, the Jets and the Sharks, or medics and surgeons, but it's about time that GPs had a chat with our hospital colleagues about our respective roles and how we can best interact with each other. For the most part we all get along very well – we're grateful for what our hospital colleagues do and feel sorry for those who only have the capacity to do one specialty rather than them all. All joking aside, it is time to say that we are not your community interns and cannot continue doing all the little jobs that you would rather not do.
Look we get it, we absolutely understand that we're often the main co-ordinator of care for our patients and it isn't always appropriate for referrals to come from the likes of the emergency department. However, we were all taught that if you order a test it is your responsibility to follow the results and it is getting tiresome to receive a shopping list of 'GP to do x, y, and z' at the end of a discharge summary, particularly when they are not within our gift due to the limitations of the system we are working in.
Without wanting to name names, there are particular services that are worse than others for this. I understand the strain that the mental health services, particularly those for children and adolescents are under, but it is not appropriate for all monitoring of care, such as ECGs and bloods, to be delegated back to the GP, especially when it can often seem like a delaying tactic for patients who desperately need to be seen by these services as soon as possible.
Other egregious examples I have heard are surgical services writing to a GP asking them to arrange all pre-operative imaging for a procedure that they had been scheduled for and to then kindly send the results back into the surgical team. Access to diagnostics in the community has been a game-changer for general practice and the system would now fail to function without it. However, quirks in the system, in which we often get an MRI faster than a hospital service can, do not mean that it is now up to us to organise everything and then be clinically responsible for whatever results those tests might reveal.
Sure, it's annoying, but it's also a safety issue. We may often not get a letter until months later asking us to check potassium levels two weeks after discharge, leaving you to hope that your patient hasn't gone into cardiac arrest due to hyperkalaemia in the meantime.
A lot of it comes down to who is writing the discharge summaries, usually the most junior of the hospital team. I remember finding writing discharge summaries absolutely the worst of the worst jobs as an NCHD and had no idea whether what I was writing on them was reasonable or not. I had no clue that GPs were not able to follow results of bloods ordered in the hospital, could not easily organise potassium level testing, and had no easy access to the likes of holter monitors in primary care.
I believe things are improving and that teaching the importance of communication between services is now a bigger part of intern induction than it was back in my day. Recent proposals to increase the number of intern posts in general practice can only be beneficial as it will facilitate the increasing of intern places nationally. They would also hopefully encourage more to go into GP training and create an understanding as to how our jobs work for those who aren't lucky enough to see the light.
All of us support moves towards greater shared care and keeping the majority of care in the community rather than in secondary services is a laudable thing to aim for. However, we in the community already have the world and its mother seeming to think 'ask your GP' is the solution to all of life's problems and we can't sustain getting it from our colleagues too. The entire system is under strain and we all need to work together. GPs are more than happy to do as much of a work up for a patient as we can, but we're all under enough pressure as it is without piling it on each other.