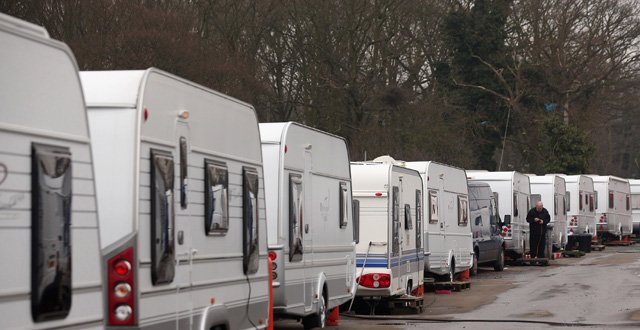 The mental health needs of the Irish Traveller community are both under-recognised and urgent
In 2006, Ireland's national mental health policy, A Vision for Change, highlighted certain "priority issues in health promotion". The policy pointed to the particular needs of "service-users and carers", but also promised that "the needs of other groups such as Travellers, the refugee and asylum-seeking population, and other immigrant populations will be addressed by the provision of comprehensive mental health services that are based on care planning, taking all the needs of the individual into account".
Thirteen years later, in October 2019, the unmet mental health needs of the Irish Travelling community came to the fore again at an Oireachtas committee. The Oireachtas Joint Committee on Key Issues affecting the Traveller Community, established in May 2019, aims "for consensus, based on human rights principles, on policy directions in respect of key issues affecting the Traveller community. The committee is to make its final report to both Houses of the Oireachtas within six months of its first meeting in public."
The committee's Chairperson, Senator Colette Kelleher, noted that "nine out of 10 Travellers agreed in 2017 that mental health problems were common in their community". Senator Kelleher welcomed "the opportunity to hear from Traveller groups on mental health and support services that are currently available and their recommendations on improving how the State and its agencies respond to this mental health crisis."
In October, the committee heard that some 30 members of the Traveller community had taken their own lives this year, out of a population of 40,000. Senator Kelleher emphasised that the committee was "in no doubt that mental health affects Travellers to a far greater extent than the general population, and there is a crisis and epidemic".
These new suicide statistics are consistent with figures gathered over previous years. They have consistently indicated that the mental health needs of the Irish Traveller community are both under-recognised and urgent: The suicide rate in male Travellers is more than six times that of the general population.
In terms of care provision, generic community mental health services are available to Travellers residing in the relevant catchment areas, but there are also some Traveller-specific resources and initiatives that are especially important in terms of facilitating meaningful access to much-needed supports.
Exchange House Ireland, for example, has provided Traveller-specific, professional, frontline family support, crisis intervention, education and training services for almost 40 years (www.exchangehouse.ie). This service is funded by the HSE (among other sources) and delivers a broad range of Traveller-specific services and supports.
The National Traveller Suicide Awareness Project uses a community development approach to address the issue of Traveller suicide and promotes initiatives which support suicide prevention, intervention and postvention in a co-ordinated way (www.travellersuicide.ie). It works within the family support service and is supported by the youth service and education service.
In addition, a dedicated Traveller Counselling Service, launched in February 2008, has now developed into a community-based counselling service for the Traveller community (www.travellercounselling.ie).
More broadly, Pavee Point is a national, non-governmental organisation committed to the realisation of human rights for Irish Travellers and Roma living in Ireland, with a strong emphasis on supporting mental health (www.paveepoint.ie).
Traveller community health workers employed through the Primary Health Care for Travellers Project have worked in partnership with Temple Street Children's Hospital to develop an information leaflet for Travellers on the hospital's self-harm team. A bullying resource for Traveller parents was developed through the Eastern Regional Traveller Health Network and the Traveller Health Unit. The Traveller Men's Health Project also places strong emphasis on mental health, but still more needs to be done to address mental health needs and suicide rates in this population.
The broad emphasis that Pavee Point places on achieving social rights for Travellers will play a key role in creating a societal context conducive to better mental and physical health among Travellers. The challenge is a social one as much as it is a medical one, if not more so. A 2019 survey showed that over 90 per cent of Travellers reported experiences of discrimination and this is likely one of a number of key factors underlying the statistics.
At the recent meeting of the Oireachtas committee, Kate Mitchell from Mental Health Reform highlighted the impact of social exclusion and a lack of culturally-sensitive mental health services for Travellers: "Notwithstanding high rates of mental [ill] health and suicide, Travellers feel they are being ignored, with a lack of engagement with the community." She pointed out that, under human rights law, Ireland is expected to provide culturally-sensitive services, but there has been a significant lack of implementation to date.
Clearly, Traveller-specific services are important in remedying this deficit, but generic community mental health services also need to take account of the needs of the Travelling community. Minister of State in the Department of Health Jim Daly pointed out recently that the budget allocation for HSE mental health services has increased significantly since 2012. Hopefully, this funding will provide sufficient resources for mental health services to develop further supports for the Travelling community over the coming years.