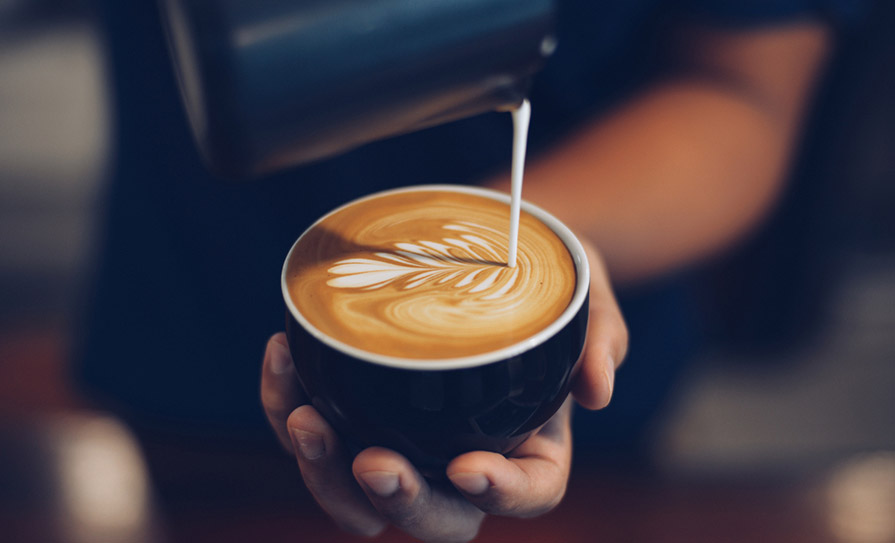 There is much that is irritating about modern coffee culture, but it also offers an opportunity for reflection
 I have profound sympathy for people who lack sympathy for coffee enthusiasts. I can think of few things more irritating than coffee aficionados who harp on endlessly about body, balance, blends, and baristas. I am not alone in my concerns; many others feel likewise. It is a disease of modernism.
There is profound hypocrisy in my stance, because the Covid-19 pandemic saw me return to espresso drinking with gusto. Right now, as I type these words, I am perched on an excruciatingly uncomfortable high stool with no back outside a hipster coffee "venue" in Dublin's city-centre. It is raining, so everyone who is seated outside is getting very, very wet. I pretend not to care because everyone else pretends not to care. We all care.
The situation is even grimmer than it sounds. I am surrounded by men with manicured facial hair, clipped beards, and carefully frayed woolen jumpers. There is nothing quiet about this desperation. And, now, we are sodden too, dripping rainwater onto our laptops. The scene is absurd, the ritual ridiculous, the players senseless.
I could go on about this experience in more detail and, like all obsessives after two espressos, I will.
The coffee shop is a grotesque parody of itself, a baroque overstatement of all that is objectionable in nouveau coffee culture. Individually crafted chocolate brownies sit on tiny wooden pedestals, ethereal in their beauty, but scarcely more than a mouthful each. Staff chat among themselves, inaccessible in their self-absorption. They work hard to look scruffy, but I know a thing or two about genuine scruff. This is not it. This is carelessness, curated.
The set-up is preposterous, the prices indefensible. Yet, here I am, addicted to these bizarre environments, unable to face the bitter, caffeinated, pulse-quickening truth: I have become one of them. These are now my people.
I blame Covid-19. Before the pandemic, I stayed away from coffee for several years. Now, after years of restrictions and lockdowns, I am dependent on two double espressos each morning. This is a problem. Or is it?
Today, I read (again) about the Japanese idea of wabi-sabi, which is the acceptance of imperfection and transience in life. Nothing is perfect, nothing is complete, nothing lasts forever – and, yet, everything is beautiful, if we accept things as they are.
Does coffee fit this description? Little shots of espresso? Maybe I can blame my coffee habit on anthropological exploration, rather than addiction?
Sir William Wilde (1815-1876), doctor, historian, and father of the more famous Oscar, pointed to the insights available in coffee outlets in his 1840 travelogue. This gloriously titled, over-long book was published in Dublin by William Curry, Jun, and Company in 1840.
"How much of life and manners are to be seen in a coffee-shop!", Wilde exclaimed. I could not agree more.
When Wilde wrote these words, he was in Cairo, in the midst of his Mediterranean adventures, enjoying the delights of an Egyptian coffee house:
"The solemn visages and portly persons of the turbaned visitors are revealed in momentary glimpses, as the veil of smoke clears away, upon the renewal of a pipe or the sipping of a cup of coffee; and the Arab story-teller, singing his tale from the beauties of the thousand-and-one nights, or some popular romance, in all the glowing imagery, all the rapid enunciation, and all the touching pathos of an eastern bard. 'Tis true, that as I sat and listened among the crowd I could not understand one word he uttered; but I saw the fire of his eye, I felt the power though not the meaning of his language, and caught the spirit of his song, though I could not fully appreciate the letter; for such is eloquence – proudest, noblest of the innate powers of man, which all can feel."
Today, I stand outside the Village Coffee House in Templeogue and savour the best espresso in Dublin. Caffeine courses through me, leaving a bitter, exhilarated taste. My mind races, my soul shudders. Abruptly, everything makes sense: The arc of history, the meaning of life, the tender mercies of being. No need to understand; just experience – this moment, this life, this coffee. The mindfulness of the mindlessness of caffeine.
Prof Brendan Kelly is Professor of Psychiatry at Trinity College Dublin and author of 'In Search of Madness: A Psychiatrist's Travels Through the History of Mental Illness' (Gill Books).