New legislation, which will reform the area of research ethics committees, is imminent. Paul Mulholland reports on why experts believe such reform is vital
Recently, the Government published the general scheme of the National Research Ethics Committees Bill. The proposed legislation served as confirmation of plans to develop a streamlined, regulated and fit-for-purpose model for the ethical review of health research projects.
The current landscape
A regulatory impact analysis on the general scheme highlights why reforming the infrastructure for research ethics committees (RECs) is necessary. A spokesperson for the Department of Health told the Medical Independent (MI) that it drew upon information documented by stakeholders over many years for the analysis, which was published in July of this year. The spokesperson pointed out this issue was flagged as a priority area for reform as far back as Making Knowledge Work for Health in 2001, and subsequently in the Action Plan for Health Research in 2009. Input was received from numerous engagements with other Government departments and agencies, including the HSE; HIQA; the Health Products Regulatory Authority (HPRA); the Health Research Board (HRB); the Irish Pharmaceutical Healthcare Association (IPHA), as well as research ethics committees themselves.
The analysis points out that despite significant improvement in Ireland's clinical research infrastructure in recent years, this country still punches below its weight in international terms when it comes to conducting clinical trials, especially considering the size of the pharmaceutical industry's footprint here. In 2016, there were approximately 200 clinical trials either open or recruiting in Ireland, compared with almost 450 in Finland and around 1,000 in Denmark. To help address this situation, in October 2018, the Minister for Health Simon Harris secured Cabinet approval for Ireland to become a member of the European Research Infrastructure Consortium, namely the European Clinical Research Infrastructure Network (ECRIN). The need for reform is even more pressing, given that Ireland is likely to hold a unique place in the European clinical trial arena as the lead English-speaking country in Europe post-Brexit.
In Ireland, RECs have historically been established as a consequence of a local institutional initiative (for example, in a hospital or university), rather than as a result of any national policy. Consequently, there are several kinds of RECs with different jurisdictions and scopes of operation. A survey conducted by HIQA in 2012 identified 72 RECs and anecdotal evidence suggests there are currently 80-plus RECs in existence across the country. They include RECs established in universities, institutes of technology, hospitals, voluntary community organisations (ie, Saint John of God, Stewarts Hospital), Government agencies (ie, TUSLA) and professional organisations (ie, RCPI and ICGP), and they vary greatly in the scope of what they will review and the volume of applications they review.
"Importantly, institutional RECs can only give ethical approval applicable to research in their institution," according to the regulatory impact analysis.
"Therefore, national health projects can become tied-up in seeking ethical approval from a significant number of individual institutional RECs, leading to delays and significant costs."
Currently, 12 of those 80-plus RECs are what are called "recognised RECs" for the purposes of considering applications for clinical trials of medicinal products.
"While 'recognised RECs' can give multi-site approval for clinical trials of medicinal products, the reality is that this model of ethical review is not working for stakeholders," according to the analysis.
Also, despite the large number of RECs in Ireland, there are many studies (especially those which fall outside of biomedical or hospital-based research) where it can prove difficult to find an appropriate REC because of a lack of substantive expertise on committees.
Many countries have evolved to have a mixed model of RECs, with institutional or local RECs and centralised RECs (often called 'national RECs' or 'multi-centre RECs'). The analysis states that in many instances, national RECs are established to guarantee high-quality and timely reviews, typically in areas such as clinical trials or human genome research.
According to the document, the only "feasible model" going forward is this mixed model, with new national RECs and the continuation of the individual committees.
"With proper resourcing (estimated to be less than €1.5 million annually) for the National RECs and the National Office, it will be fit for purpose," the regulatory impact analysis states.
"This is a small figure relative to the overall annual public and private spend on health research and will be well justified in terms of the benefits it can bring with proper implementation."
The assessment concludes the current framework needs a radical overhaul to make it fit for purpose, particularly in light of shorter timelines and tacit approval coming into play under the new EU Clinical Trials Regulation.
The legislation
Under the Bill, a number of national research ethics committees will be established, starting with one in the area of clinical trials of medicinal products. These single-opinion national committees will be supported by dedicated and professional staff in a national office of research ethics committees, which will be hosted by the HRB.
In a statement to MI, Chief Executive of the HRB Mr Darrin Morrissey, said the HRB has already drafted an operational plan for the establishment of the national office and that discussions with the Department of Health about additional resourcing for the office are well advanced.
"The new legislation will allow for the establishment of independent, Ministerially-appointed national research ethics committees supported by a national office based at the HRB," according to Mr Morrissey.
"And the first, and most urgently-needed national research ethics committee, will focus on ethical approval for trials involving medicinal products. A national research ethics committee for drug trials will lead to a more straightforward single-point-of-entry application process, a high-quality, consistent and predictable review process and single-opinion decisions delivered within the prescribed timelines for applicants. This will allow Ireland to retain and attract more international drug trials, as well as enabling Ireland to meet our commitments under the forthcoming EU Clinical Trials Regulations."
Reaction
CEO of Cancer Trials Ireland Ms Eibhlin Mulroe is very supportive of the Bill.
"At present, we apply to any one of the 12 research ethics committees for investigational medicinal product (IMP) (drug) trials," Ms Mulroe told MI.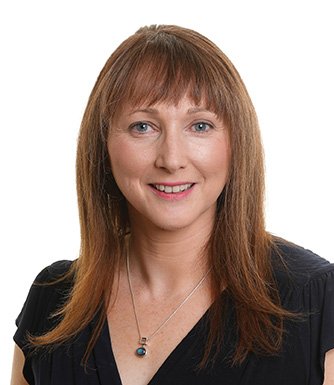 "There are resource challenges for these committees and sometimes we can be waiting for six months to one year for approval for a trial to commence. It is clear the establishment of one national REC, with a dedicated and professional staff, will be a game-changer in the area of clinical trials with IMPs."
Ms Mulroe said the situation for non-interventional (translational) and radiotherapy trials is even worse.
"Since these types of trials are not regulated under the clinical trials regulation and, therefore, do not fall under the responsibility of the HPRA, ethical approval has to be sought from each local REC related to each participating hospital site. For some studies, applications to up to 10 RECs have to be made. The application process, including responding to queries from a number of different RECs with different opinions, is the most resource-intense part and substantially increases the cost of these, otherwise low-cost, trials. The establishment of one national REC with a nationally accepted opinion would make a huge difference and would allow the opening and running of more academic non-interventional studies."
While this REC reform is welcome, Ms Mulroe also noted that there is much more to be done to build infrastructure and capacity at hospital cancer trials units. The number of patients on cancer drug trials has declined from 3 per cent in 2014, to 1.5 per cent presently.
"In order to make a real difference, the HSE and the National Cancer Control Programme need to step in and fund doctors, nurses, data managers and pharmacists needed at hospitals to run the trials," she said.
HIQA also believes the new legislation will have a positive impact.
Deputy Chief Executive and Director of Health Technology Assessment Dr Mairin Ryan (Phd) told MI that the EU Clinical Trials Regulations, due to come into force in 2021, made it essential to reform the area.
"There are very stringent timelines specified by that legislation," according to Dr Ryan.
"Our opinion was that the recognised research and ethics committees wouldn't have been able to meet the timelines of that regulation without substantial investment in terms of resources. And the most efficient way to deal with it is to have a national committee."
Conclusion
The regulatory impact analysis stated "it is important to bear in mind that the structures proposed are new and may take a little time to bed down fully".
"This is where the development and support role of the national office will be crucial. However, it is also the case that another of the express functions of the national office is to monitor and review and to take appropriate action, where necessary, to better steer the model towards achieving its objectives," according to the document.
"Should problems emerge that are more fundamental or systemic, it may be necessary for the national office to bring this to the attention of the Minister. That would especially be the case where a change in legislation might be required."