Heart in the hands of the doctor.
Ahead of a landmark conference with the Irish Cardiac Society (ICS) and the Mayo Clinic, US, ICS President Dr Jim Crowley spoke with Pat Kelly about the significance of the event and the overall health of cardiac care in Ireland
The conference, titled 'Cardiology on the Green', will take place on 4-6 of April in the RCSI, Dublin, and marks a significant evolution in collaboration between Irish and US cardiologists.
ICS President Dr Jim Crowley spoke with the Medical Independent (MI) and outlined the importance of the event, which is the first joint meeting between the ICS and Mayo Clinic. "The Mayo Clinic has a long history; it's a world-renowned centre for cardiology and other specialties," Dr Crowley said. "There is also a long history of Irish cardiology graduates going back and forth between the Mayo Clinic and Ireland, so it's an auspicious event in that sense."
This is the 70th year of the ICS and the conference marks this anniversary, he said. "It's also great from trainees' point of view," according to Dr Crowley. "We encourage our trainees to go abroad to get experience in world-class centres of excellence in cardiology. Not only is this good for the trainees, it is also good for us in Ireland, because they get to experience excellence in cardiology, working in large departments with multiple experts in any given field. They get exposure to what can be done at the very limits of cardiology."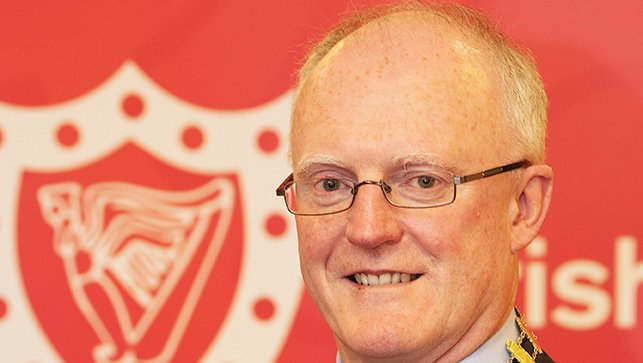 This benefits Irish patients when these trainees bring their enhanced expertise home, as well as networking connections and research opportunities to help enhance standards and bring the newest technologies home for patients. "It's very important for us to maintain our contacts with the Mayo Clinic and it's great that they are coming to Ireland," Dr Crowley said.
However, while trainees go abroad to enhance their skills, there is no cast-iron guarantee that they will return to what is perceived as a sometimes chaotic health system, particularly bearing in mind the ongoing controversy over the salary issues for new-entrant consultants. "Ireland is a small country with a small population," Dr Crowley replied. "The larger centres in Ireland would have perhaps a maximum of 12-to-15 cardiologists and in many of the centres abroad, there could be 50 cardiologists in them. Many of these institutions are world leaders in their fields in electrophysiology, heart failure or interventional cardiology, for example, and the trainees get exposure to all of that.
Risks and gains
"There is a risk that some of them will not come back," he conceded. "But the gain is that we need graduates coming back to Ireland with exposure to the best facilities and subspecialty areas, so the ones who do come back bring us huge benefits. Even if they don't come back, those people who stay away become in a way mentors for trainees in Ireland, so they become contacts and part of a network, and this presents opportunities for trainees in Ireland. We use those contacts and they are always very helpful to us in assisting trainees to get footholds abroad."
Regarding the new-entrant consultant salary, Dr Crowley pointed out that this is only one aspect of a number of issues that might deter trainee cardiologists from returning home. "That's one issue and sorting that out would certainly help," he told MI. "But also, if you look at the hospitals and specialists, it's much easier now to stay away and still keep in contact with Ireland. Traditionally, they came home because this is where they are from, but now, communications are so much more easy and advanced, so it's easier to stay in touch with home.
"The advantages of being in these institutions [abroad] is not only the constant contact with learning opportunities, but also innovations, new techniques, new procedures and new methods of treating patients," he continued. "However, they also get the time to do these things in those centres. The problem in Ireland is that many of our consultants are exceptionally busy in the current clinical setting, so that also needs to be improved. The opportunities for doing research are also more limited in Ireland because of the clinical workload — research is a very important part of the job because it keeps you sharp, it keeps you up to date, and it also keeps you in contact with a lot of other centres across the world.
Adding value
"This all adds value to the centre you work in, in terms of links with research facilities and universities. Also, with research, patients will have the opportunity to get the latest technologies and treatments at an earlier stage if their consultant is involved in research at an international level. It's important for consultants to continue their research at home and in terms of facilities, that needs to be improved."
Dr Crowley also touched on the packed agenda for Cardiology on the Green, with topics ranging from management of acute coronary syndrome, to atrial fibrillation, heart failure, antiplatelet therapy, TAVI, hypertension, cardiac imaging, amyloid cardiomyopathy and NOACs, to physician burnout, as well as a number of other areas of interest to anybody involved in cardiology.
"It's a really strong clinical overview of what's going on in cardiology in the world today," Dr Crowley said. "I think all aspects are represented in terms of providing updates on what's going on in cardiology worldwide."
As in other specialties, imaging has taken on added importance in cardiac care. "There have been huge advances in a lot of different areas in cardiology and imaging has come to the forefront a lot, particularly cardiac MRI and CT — these are new areas that have been developed in the past 10-to-15 years and are coming to the fore now, because they are adding to our ability to make a diagnosis and also to aid treatment," Dr Crowley said. "But in other areas, such as electrophysiology (EP), there have been huge advances in the management of atrial fibrillation, for example, via EP — many patients can now live free from their symptoms because of EP.
"In interventional cardiology, the use of percutaneous techniques for treating aortic stenosis, such as TAVI, and also other so-called 'structural' heart problems such as defects in the atrial ventricular walls — these can now be treated using different types of mechanical plugs and this can be done through the patient's leg. Also, in heart failure, the recognition of the need for community-based networks that interact with hospital-based consultants using nurses in the community who are able to see the patients more regularly — that has a huge impact on the amount of times these heart failure patients need to be admitted to hospital."
Dr Crowley also welcomed the pharmacotherapeutic advances in heart failure in recent years and cited the recognition of the importance of cardiac rehabilitation as a significant development. This has reduced reinfarction rates by 15-to-20 per cent in recent years, he explained.
Opportunities
On a personal level, Dr Crowley reflected on his ICS Presidency so far and touched on the ambitions and opportunities his tenure presents. "We are developing more contacts with the international societies, such as the European Society of Cardiology (ESC) and the American College of Cardiology (ACC)," he said. "We have meetings with both of those institutions where we have a number of distinguished guests. At the last ACC meeting, for example, we had four ACC Presidents, including the current and incoming Presidents, as well as the President of the ESC at the same meeting, which is quite a turnout for a small society like the ICS."
This again illustrates the importance of building networking opportunities and these meetings also feature Irish consultant cardiologists who are based in world-class centres abroad, as well as SpRs and Irish-based consultants. These meetings can be vital for trainees to build a network of contacts, he added.
"I would like to continue and expand that; we are increasing our footprint in the ESC and I think that's very important," he said. "A number of our members are also taking up active roles in the ESC mission statements.
"It is also important that the ICS contributes to developments in cardiology at a national level in Ireland. There is a review of European hospitals ongoing at the moment and we are contributing to that at Government level," said Dr Crowley, who is a member of that committee.
"This will define how cardiac services are developed in hospitals over the next five years — that's a very important committee and the ICS has a lot to say in terms of how these services will be developed for Irish patients."
Cardiology on the Green takes place in the RCSI, Dublin, from 4-6 April. See the 15 April issue of the Medical Independent for full coverage or to register, visit www.irishcardiacsociety.com.