The appointment of a new HSE director and the formation of a national strategy will progress genomics in Ireland, a recent conference heard. David Lynch reports
The Department of Health is currently undertaking "initial scoping work" that will continue until the end of next month investigating the role of genetics and genomic medicine in Ireland, this newspaper has been told.
The news comes as the HSE begins to search for a national director for genetic and genomic medicine.
The challenges faced by those working in the area of genetic and genomic medicine were front and centre at last month's Genomics Summit 2020, which was held in the Aviva Stadium, Dublin and was co-hosted by Genomics Medicine Ireland (GMI) and University College Dublin (UCD) Research and Innovation. Delegates attending the summit heard numerous speakers outline what they believe to be the huge potential for patient care heralded by genetic and genomic medicine.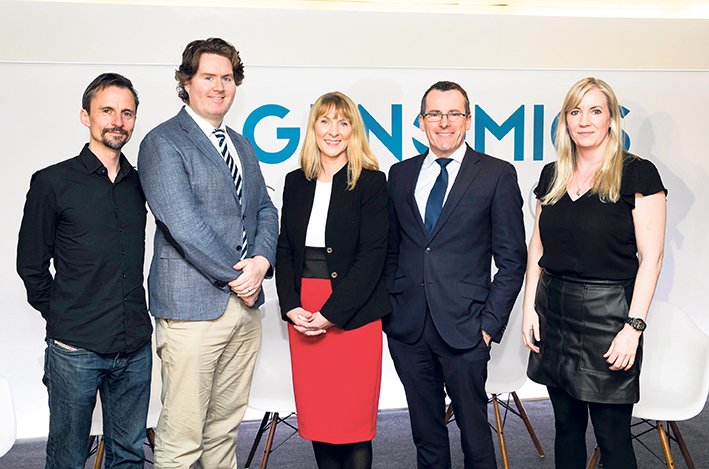 Progress
"As part of its 2020 work programme, the Department is actively considering the role of genetics and genomic medicine within the Irish healthcare system," a Department of Health spokesperson told the Medical Independent (MI).
The Department also stated that until the end of March, it would also be looking at international examples of how genomics have been utilised in health systems overseas.
As part of the Department's consideration, it will be "reflecting on alternative approaches taken in other jurisdictions to advancing their national genomic medicine strategies.
"This initial scoping work will continue throughout the first quarter of the year."
As reported in the last issue of MI, a new HSE national director in the area of genomics will be appointed in the near future.
The position's full title is HSE National Director of National Genetic and Genomic Medicine Network and UCD/Trinity College Dublin (TCD) Full Professor of Genetic and Genomic Medicine.
The person who fills the position will report to the HSE Chief Clinical Officer and the Head of School/Dean of Medicine, UCD School of Medicine, and Head of School/Dean of Medicine, TCD School of Medicine.
The closing date for applicants is 24 February. While there is a detailed description of the advertised position on the UCD website, it is also noted that the role will be "responsive to change".
"The ongoing reform programme within the Health Service Executive may impact on this role and as structures evolve, changes in the job description may be necessary," reads the job advertisement.
Strategy
A number of speakers at the recent Genomics Summit 2020 highlighted the important role that the new HSE national director will play.
"I would say there is some work done [in genomics/genetic services in Ireland], but a lot more to do for sure," Dr James O'Byrne, Consultant Clinical and Biochemical Geneticist in the Mater Misericordiae University Hospital, Dublin, told summit attendees.
"When the national lead is appointed to draw-up the architecture for the country, we will have a hell of a lot more co-ordinated approach to how this is done in general.
"We are in a situation where there just hasn't been resources in clinical genomic services in the country. Currently, there are only eight people in the country with formal training in clinical genetics and we need far, far more people in general in the genetic community, which we are working towards. If we did, we would have sub-specialised clinics set up for people… I think that is what would happen with the rare disease initiatives and things like that."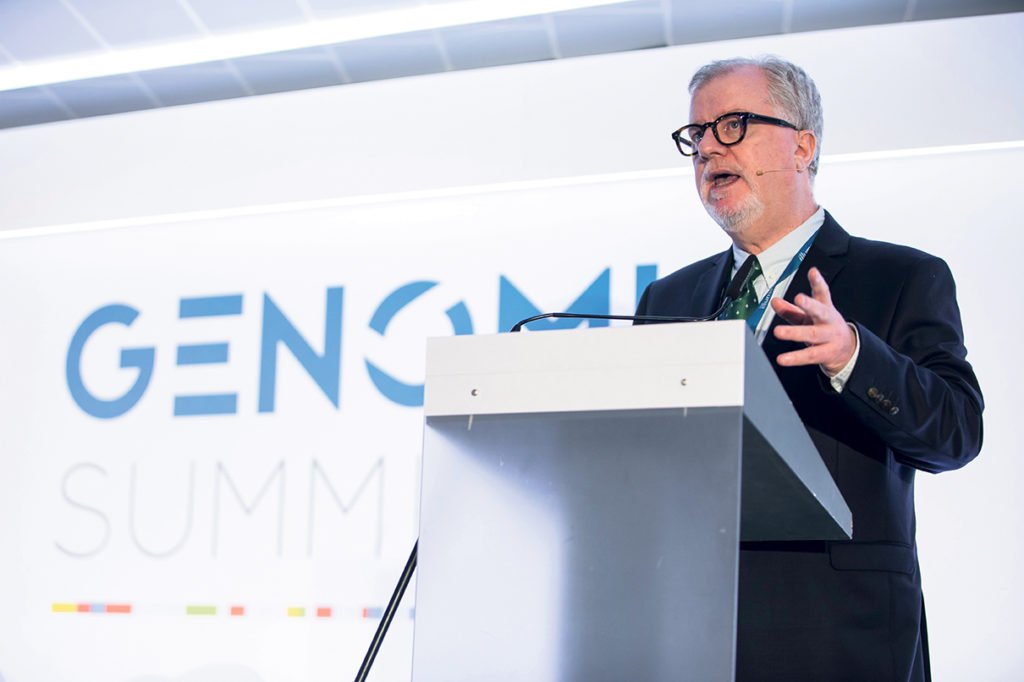 Dr O'Byrne's hopes for a new genomics strategy and the important role that the HSE lead will play on this was echoed by Prof Owen Smith, UCD Professor of Paediatric and Adolescent Medicine and Consultant Paediatric Haematologist at Children's Health Ireland, Crumlin.
He told MI the production of such a strategy was vital.
"The way it works in the Irish health system, you need to get the policy-makers to agree; that's the Department of Health. Once that policy is made, then you can effectively put it in practice at the HSE."
Precision
Prof Smith, who also addressed the conference, added that with such a strategy, "we can begin to roll-out what we can with genomics medicine or precision medicine to patients."
"It should be staged; it's not like we are going to do it for everybody, but, you know specific groups, like rare disease [groups], cancer groups," he told this newspaper.
"Then what happens is, it becomes part of the health service budget."
Prof Smith said the coming HSE appointment "would also help progress genomics in the country".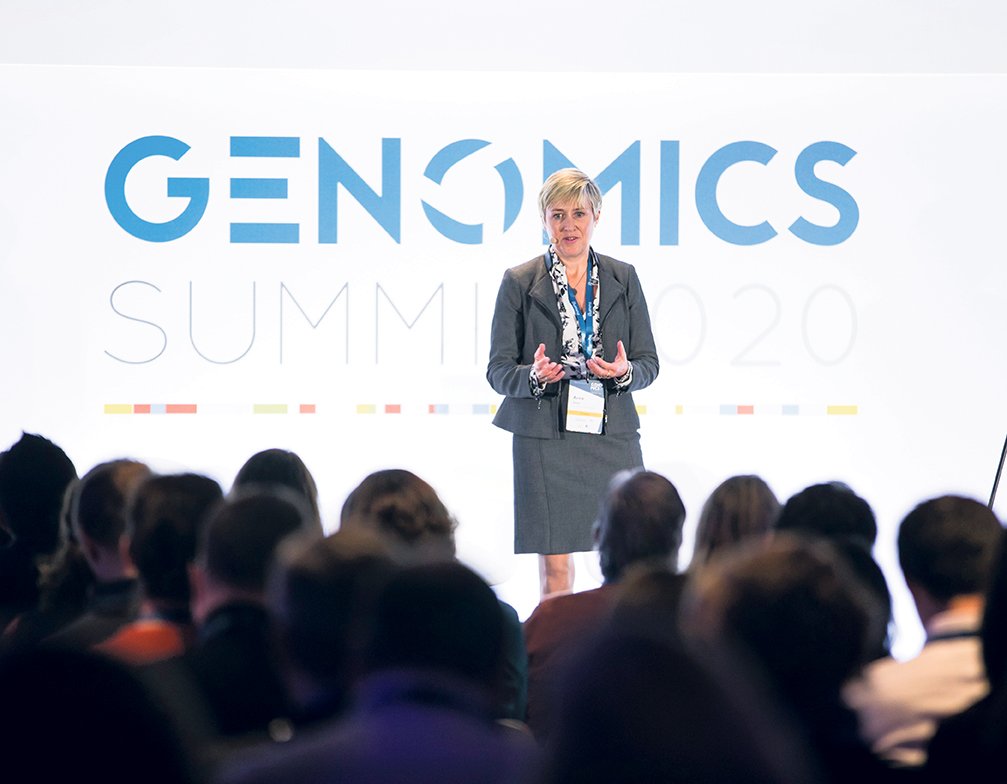 Ms Anne Jones, CEO of GMI, told delegates that the "implementation of genomics in healthcare in Ireland is still a nascent industry… In GMI, we strive to advance genomics in healthcare… working with the public and private sector.
"We are still waiting here in Ireland for the implementation of a genomics strategy.
"This is something I hope we all care about really passionately, something we can all participate in. It must be led by the public sector, but it is something that all of us in the private sector would also like to participate in… It is something that our patients deserve. We have to implement genomics in Ireland in healthcare."
Revolution
During his talk, Prof Smith said that "we need to bring this revolution of genomics medicine to the bedside quickly and fast, especially in relation to the tsunami of chronic complex diseases.
"Now that we have genomics in this country, we need to apply that…we need to get it into policy, to show that this is what we are doing. We have huge pharma companies here and tech companies, yet all of that does not seem to align. We need to be able to bring this to the bedside."
Prof Smith outlined how clinicians can often be sent on a "diagnostic odyssey" because of the lack of genomic and genetic facilities in Ireland, meaning that patient samples need to be sent abroad. He highlighted the high costs involved in this.
Also speaking about the impact of lack of facilities on the frontline, Dr O'Byrne said that one of the "main challenges" in the hospital setting was "educational".
"One of the main barriers really is that the current staff that we have in the hospitals aren't used to handling this type of data, so we to have that training put in place. That is going to take a little bit of time," according to Dr O'Byrne.
"We [also] really need to look at possibly attracting back people who have worked abroad. We then should look at programmes like Health Education England have put in place. They put in a genomic education programme about seven years ago, for genetic specialists to, in a quite short time, train-up to a level where they can handle this type of genetic and genomic data, possibly with some guidance from more seasoned clinical geneticists and that would be a good starting point, to roll that out. That could be done efficiently, working with companies and so on. And hopefully we will have some guidance form the national lead in the HSE who would come in behind it with some sustainable money."
Unprecedented
However, despite these challenges, Dr O'Byrne told summit delegates that he was optimistic.
"It's clear that we are at an unprecedented point in medicine. It's very exciting to see that we are at the point where we can introduce this genomic technology into the healthcare record of patients to effect change for the patient and his or her family," he said.
"This technology is moving at such a pace, we are always going to have capacity issues. At the end users stage, where I'm located, that's the main challenge. We need to have more clinical geneticists, more genetic counsellors and more sub-specialists trained-up to handle in a safe, efficient, effective way, this information and the introduction of this information into the health record for the patient.
"To meet this challenge, the key here is education. We need more specialists trained-up in a clinical point of view and a lab point of view. We need clinical scientists and lab-based geneticists together to bring this exciting technology into the clinical domain."