The Keep Our Doctors campaign is advocating for intern jobs for all graduating doctors in Ireland. Dr Shubhangi Karmakar speaks to some of the doctors involved about why the barriers faced by international graduates need to be removed
"We have so many wonderful Irish and international students that are working on the campaign, but we realised very quickly that something about stats, or stories that didn't have an emotionally compelling angle, just wasn't working," says recent RCSI graduate Dr Isadora Lamego.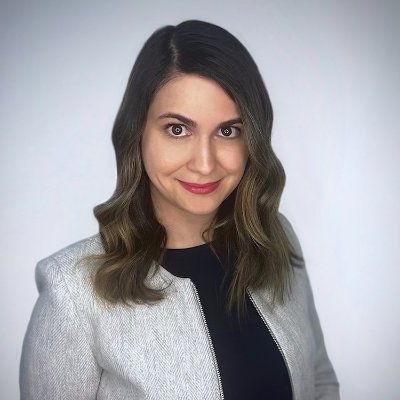 "And it put me in a situation where I was like, 'I'm about to get married. I'm heavily invested in staying in Ireland. I'm going to put my life out there, to try and convince people this is a good cause.'"
This process of advocating through personal stories has been long and drawn out for Dr Lamego, and for many of her peers in the Keep Our Doctors campaign. Coming to Dublin as an undergraduate of University of California, Berkeley, studying Irish Literature in University College Dublin, Dr Lamego fell in love with the RCSI on an impromptu student-led campus tour, during part-time research writing for the Irish Heart Foundation. Some of these students, she would later find out, were close friends of her "incredibly brilliant" fiancé, a Specialist Registrar and RCSI graduate.
Dr Lamego's short trip to Ireland fundamentally changed her relationship not just to the country, but to medicine. She told her family and her RCSI interviewers about how Ireland has "creative, wonderful, and fascinating doctors". When her interviewers asked her where else she applied, she replied: "Well, it's just you guys."
Intern posts
However, with up to 600 doctors set to leave Ireland after a gruelling year of pandemic management, and the HSE only reinstating 100 of its 300 additional intern posts from its 2020 intake after significant national campaigns, the prospects for non-EU Irish-trained interns, even those with credentials in medical research and the medical industry such as Dr Lamego, remain uncertain.
"One of the reasons the campaign is necessary for younger doctors, is because there are so few spots for interns, registrars, and SHOs; they constantly feel like they're in competition with each other. Overall, our campaign was definitely successful in getting about a half and half mix of Irish and international students; but we definitely encountered some resistance from medical schools, because some of the students said they didn't want to compete with other people.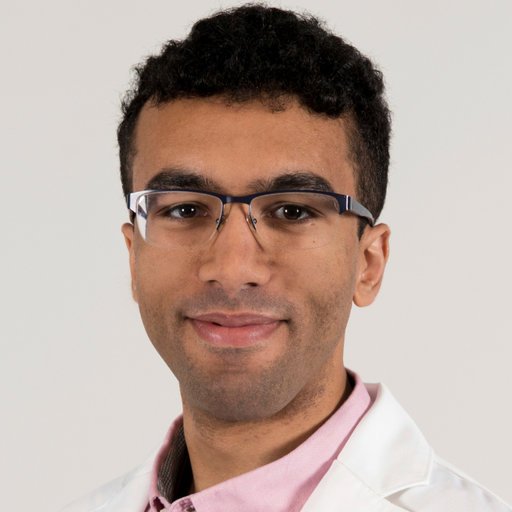 "I kept thinking, 'that is so sad, that you think we're the enemy, or that international students who just want to stay and help are a problem for you.' But that isn't really the issue; it's that the HSE isn't giving us enough spots for all the doctors who want to train and stay here, even when the country already has a retention problem."
Even as the Department of Health has committed to review its stance "to ensure the number of intern places are in line with future medical workforce planning requirements", over the coming months, members of the IMO and its NCHD committee are already reflecting on the ways that last year's interns shaped the clinical response to Covid-19, as well as the recent cybersecurity compromise.
Despite teething pains, the rapid integration of all interested non-EU students as Irish interns in 2020 has been vital to service delivery. IMO NCHD committee member Dr Gabriel Beecham observes: "There were challenges, which took a few months to shake down, but these related more to the speed with which additional posts needed to be allocated with only a few weeks of lead-in time, in the context of the simultaneous first wave of the Covid-19 crisis."
"In essence, training and experience is for the most part quite uniform across Irish medical schools and whether or not they hold an EU passport is completely irrelevant to how good they are at being doctors. In that regard, it made a significant difference to have an additional cadre of interns over the past year. They have been hard-working, enthusiastic colleagues."
Mr Naveed Abbas, Surgical Registrar and proponent for access to citizenship and to training opportunities for non-EU Irish-trained and international medical graduates, adds: "I have always considered our interns a key component of our teams, whose enthusiasm and drive often dictates the pace of their teams. During the pandemic, many of our interns worked tirelessly long hours with little support, amidst a rapidly changing healthcare system, which often did not do them justice."
A lack of support for non-EU Irish graduates continues to concern Dr Lamego and the Keep Our Doctors campaign.
The announcement that one-third of last year's additional posts constituted 100 'extra' jobs this year left members feeling superfluous and unvalued.
"Knowing that you're basically not going to get a job adds such a different level of stress to medical school. It became really hard for me to thrive, because I spent so long thinking, 'well I don't want to have to marry my partner to stay in Ireland.' But not applying to any other countries was a hard decision for us to come to," according to Dr Lamego.
"I was a finalist for the Academic Track due to my research background and experience in a global health network in San Francisco. But when I and my fellow international students found out we didn't really have a shot, we couldn't justify spending three days preparing for that interview, rather than studying to get the best grade we could to get through.
"And it's hard, because most people rank their jobs and go, 'ok, these are my top 50 jobs.' But what my fiancé and I actually did was, he listed out the jobs for me to pick – not the worst – but I actually had to pick the 50 least popular rotations. The ones that people would be the least likely to accept if they were offered it. So that was also a strange thing, knowing I was inherently trying to pick rotations that might be difficult, that people wouldn't want to do."
Disparities
Mr Abbas continues to highlight that these disparities are not new to non-EU NCHDs, but a chronic phenomenon accompanying them along the training ladder in the HSE.
"I have been fighting this system for 10 years, during which I have faced numerous incidents where my career was considered unimportant in HSE and NTDP [National Doctors Training and Planning ] plans," he says.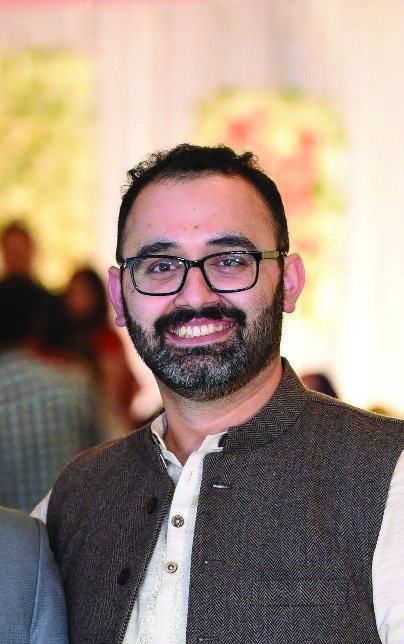 "I had the constant feeling of being a second-class citizen. It remains both depressing and humiliating and strikes at the core of basic human dignity. During this decade of my life, the only real progress I have made is the very intentional decision to become part of a concerted stance and present a united front. To not expect or accept less."
Dr Lamego notes that the dehumanisation of the current system removes some incoming joy and "romance" of being a doctor, because of the prevailing artificial 'scarcity-necessity' narrative.
"I love the Irish countryside and all of my Irish doctor friends all really want to be in Dublin. You know, I would be very happy being a rural GP, living in Sligo – and it's very hard to hear in Ireland, 'oh, we don't have enough rural GPs' over and over again, when I'm sat here thinking, 'hello, guess who would be very willing and happy to be a rural GP, if you would give them a job.'"
Self-advocacy
Dr Beecham points out how the IMO can support non-EU doctors in self-advocacy.
"Numerous reports on hospital medical staffing over the past four decades have indicated the need to move to a consultant-delivered model of care. The long-term solution has to include guiding doctors currently in our system through to specialist-level training – it's the only model that addresses improved patient care, reformed postgraduate training, and continued care on a 24/7 basis.
"The IMO is in the fairly unique position of explicitly seeking to represent all members of the medical profession in Ireland – local or international graduates, specialists or NCHDs, in hospitals or the community. That means all doctors can benefit from the backing and services of a registered trade union and shared professional association.
"It is difficult for NCHDs to organise locally for many reasons, such as the transient nature of our temporary contracts and the significant proportion of the medical workforce recruited from overseas who may be less familiar with local employment rights, or who may understandably feel more vulnerable about raising or escalating complaints on their own. Being part of a union mitigates much of this – we can achieve much more with a common voice than we can achieve alone."
Mr Abbas outlines where he believes the Keep Our Doctors campaign can find its home in the ecosystem of Irish medicine.
"Keep Our Doctors is a perfect example of all non-EU and EU doctors coming together for a single purpose," he says.
"It serves as a blueprint of the possibilities that can be achieved with collective action. Non-EU doctors need to amalgamate better and play their role actively in society; it is no good if you see the Irish passport and not Ireland as your identity. EU doctors will need a better understanding of issues that are faced by non-EU doctors. For that they have to sometimes think a little more broadly and consciously participate in movements of social responsibility."