Global humanitarian health crises are surging amid the Covid-19 pandemic, writes Bette Browne
The world is seeing an unprecedented surge in humanitarian health crises exacerbated by the novel coronavirus. Some 235 million people are now in need of medical help, the annual death toll from HIV, tuberculosis (TB) and malaria is set to double and millions are facing starvation.
As the world remained focused on the Covid-19 battle, the staggering figure for the number of people impacted by other crises was overshadowed when it emerged in a UN humanitarian report in December. Yet the 235 million people affected is the equivalent of the combined populations of Ireland, the Netherlands, Germany, France, and Italy.
In a global context, it means the agency is projecting that one-in-33 people worldwide will require help in 2021, an increase of 40 per cent on the number of people in need of such assistance in 2020.
The pandemic has also impacted global vaccination programmes, the report warned, and could wipe out 20 years of progress against HIV, TB, and malaria, "potentially doubling annual death tolls."
These crises have been sparked by poverty, global conflicts and forced migration, especially in the developing world, amid the additional challenges presented by the coronavirus pandemic, according to the report by the UN Office for the Co-ordination of Humanitarian Affairs (OCHA).
"The picture we are presenting is the bleakest and darkest perspective on humanitarian needs in the period ahead that we have ever set out. That is a reflection of the fact that the Covid pandemic has wreaked carnage across the whole of the most fragile and vulnerable countries on the planet," said OCHA chief Mr Mark Lowcock, who is also Under-Secretary-General for Humanitarian Affairs and Emergency Relief Coordinator.
"For the first time since the 1990s, extreme poverty is going to increase, life expectancy will fall, and the annual death toll from HIV, tuberculosis and malaria is set to double. We fear a near doubling in the number of people facing starvation."
While Covid-19 has contributed in part to this dire situation, the UN agency stressed in its 'Global Humanitarian Overview' that it is not the pandemic, but its economic impact that is having the greatest effect on humanitarian needs.
Infrastructure
Years of conflicts in countries in the Middle East and North Africa have decimated basic infrastructure and this, along with the economic downturn, has left these countries struggling to keep up with the pace of the Covid pandemic, including absorbing confirmed cases in health facilities or maintaining other essential health services such as routine vaccinations.
Even worse, according to the report, is the pandemic's socio-economic impact. "It has eroded livelihoods, reduced remittances, increased unemployment and pushed vulnerable people further into poverty."
Over 45 million people across this region alone will need some form of assistance.
"If left unaddressed, conflict and violence, political and economic instability and food insecurity will continue to drive up humanitarian and protection needs across the region," started the overview report.
UN Secretary-General Mr Antonio Guterres said humanitarian aid budgets are now facing major shortfalls as the impact of the Covid-19 pandemic continues to worsen, and he said extreme poverty has risen for the first time in more than a generation.
"The lives of people in every nation and corner of the world have been upended by the impact of the pandemic," he stressed. "Those already living on a knife's edge are being hit disproportionately hard by rising food prices, falling incomes and interrupted vaccination programmes."
The humanitarian overview, billed as one of the most comprehensive studies of the world's humanitarian needs, has put together nearly three dozen response plans for 56 of the worst affected countries. The biggest problem is in Yemen, where there is danger of "a large-scale famine".
Other countries in greatest need include Afghanistan, Congo, Haiti, Nigeria, South Sudan, Ukraine, Venezuela, Pakistan, and Zimbabwe, along with Mozambique, where extremist activity has increased.
Childhood malnutrition
The situation affecting children was underscored in a separate report by UNICEF, which said more than 10 million children in the Democratic Republic of the Congo, northeast Nigeria, South Sudan and Yemen will suffer from acute malnutrition in 2021. It warned that without urgent action, the numbers could rise further. 
"For countries reeling from the consequences of conflicts, disasters and climate change, Covid-19 has turned a nutrition crisis into an imminent catastrophe," said Ms Henrietta Fore, Executive Director of UNICEF.
"Families already struggling to feed their children and themselves are now on the brink of famine." Underscoring this point, the OCHA chief said, "If we get through 2021 without major famines that will be a significant achievement."
Nearly 690 million people were undernourished in 2019, up by almost 60 million since 2014. In 2019, some 21 per cent of all children under the age of five (144 million) were stunted and 49.5 million children experienced wasting. The situation is most alarming in Africa, where 19 per cent of its population is undernourished (more than 250 million people), which is the highest prevalence of undernourishment among all global regions.
Women and girls represent more than 70 per cent of people facing chronic hunger, according to the humanitarian report. "They are more likely to reduce their meal intake in times of food scarcity and may be pushed to engage in negative coping mechanisms, such as transactional sex and child, early and forced marriage."
In Mali, 66 per cent of survivors of gender-based violence are girls under 18 years old. Thirteen million more under-age marriages could occur over the next 10 years because of the side effects of the pandemic, according to UN estimates. Trafficking is also a concern, with aid workers in 66 per cent of the surveyed countries reporting that people are at increased risk of trafficking due to the impact of Covid-19.
An increase in violence and armed conflict has also been recorded, with attacks on civilians increasing by 2.5 per cent since the pandemic began. For example, over 1,800 violent events involving communal armed groups have been registered since the start of the pandemic – a 70 per cent increase – largely across east and west Africa.
In Nigeria, over 800,000 children are expected to suffer from acute malnutrition in 2021, including nearly 300,000 from severe acute malnutrition who are at imminent risk of death. The situation is particularly alarming in the country's north-east regions, which endure Boko Haram violence.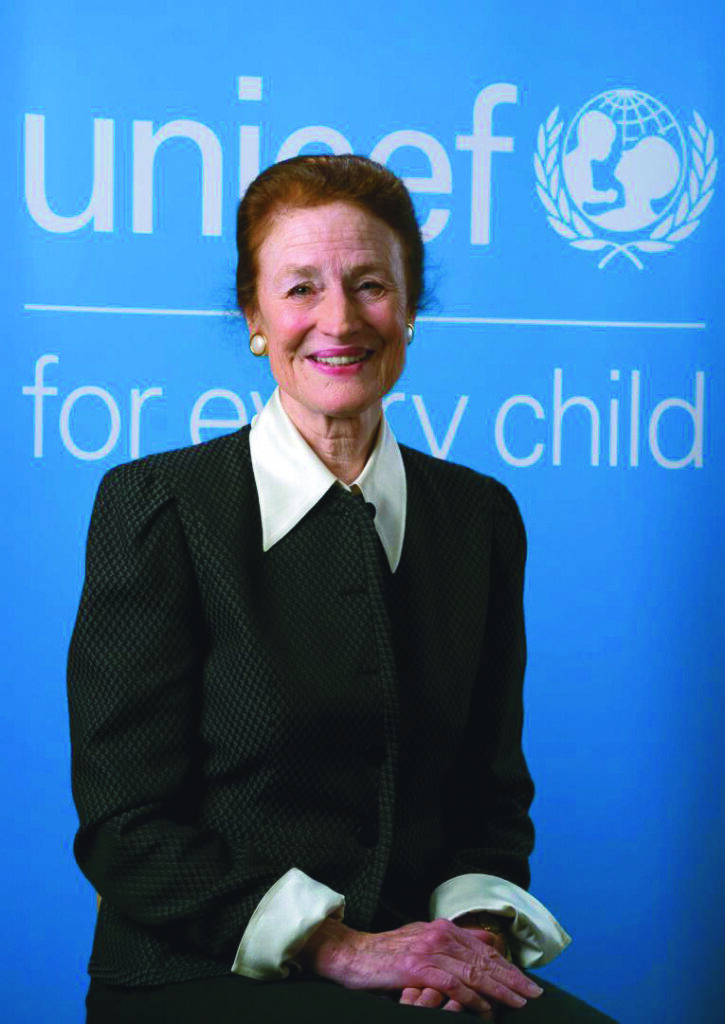 In the Democratic Republic of the Congo, an estimated 3.3 million children under five will suffer from acute malnutrition in 2021, including at least one million with severe acute malnutrition. UNICEF said these alarming figures are due to ongoing insecurity, the socio-economic consequences of the Covid-19 pandemic and limited access to essential services for vulnerable children and families.
In Burkina Faso, Mali and Niger, worsening conflict, displacement and climate shocks could take the total number of malnourished children to a staggering 2.9 million, including 890,000 children suffering from severe acute malnutrition. 
Across war-torn Yemen, over two million children under five years of age suffer from acute malnutrition, including nearly 358,000 with severe malnutrition, a number that is feared to rise, UNICEF warned. 
Funding shortfall
With these crises set to worsen in 2021, the UN agency called on humanitarian actors on the ground in these countries as well as the international community to urgently expand access to and support for nutrition, health and water and sanitation services for children and families. It has appealed for more than $1 billion to support its life-saving nutrition programmes for children in countries affected by humanitarian crises in 2021. 
Despite such pleas, however, many countries have failed to meet their aid commitments to several UN humanitarian agencies. A lack of funding in particular from Gulf countries that were major donors in the past has led to cuts in aid and the closing of medical clinics. The biggest financial request is for the Syrian crisis and its spillover to neighbouring countries, where millions of Syrians have fled to escape the decade-long conflict.
Of the 235 million people now in need, the UN and partner organisations aim to assist 160 million of those most in need across 56 countries and this will require a total of $35 billion (€28 billion). That is more than twice the $17 billion (€13.8 billion) that donors have provided so far for the international humanitarian response.
Indeed, a joint report by the Norwegian Refugee Council and the UN Refugee Agency found that millions of people may not receive the aid they need because of insufficient funding.
Of the 54 million internally displaced people targeted for assistance by humanitarian non-profit agencies, international organisations and UN agencies, the UN humanitarian report predicts that almost 40 million could miss out. In 2020, humanitarian 'protection' efforts by these organisations received less than 25 per cent of their required resources, compared to an estimated 38 per cent between 2013 and 2019.
That shortfall may have devastating and incalculable effects, the report warned.
"As we enter the New Year, the aftershocks of 2020 will begin to take hold. As our report shows, more funding is needed not only to save lives and heal wounds, but also to effectively prevent new outrageous abuse and violence from taking place," said Mr Jan Egeland, Secretary General of the Norwegian Refugee Council.
Cash will also be used from the UN's Central Emergency Relief Fund (CERF) to tackle rising violence against women and girls linked to the pandemic. The CERF along with the country-based pooled funds (CBPF) provide rapid and flexible funding where it is needed most.
In 2020, CBPFs allocated a record 39 per cent of all allocations ($236 million) to local and national humanitarian partners like national NGOs and Red Cross/Red Crescent and was the largest source of direct funding for such organisations. 
While a number of countries have failed to meet their pledges to the various UN aid agencies, Ireland's record is more positive. It is among the 10 top contributing countries to the CERF ($11.4 million/€9.3 million) and the CBPF ($32.3 million/€26.3 million).
Climate change
Another factor exacerbating the humanitarian health crises is the effects of climate change in areas like food production and the availability of clean water. "The impact is most acute in the countries which have also got the biggest humanitarian problems," said the OCHA's Mr Lowcock.
"Indeed, eight of the 10 countries most vulnerable to the effects of climate change are ones where humanitarian agencies have got a huge amount of work to do already." The last 10 years were the hottest on record, it noted, and increasingly severe and frequent weather events and natural disasters are exacerbating the crises.
Extreme climatic events drove almost 34 million people into food crisis in 25 countries in 2019, some 77 per cent of them in Africa. The number of people pushed into food crisis by economic shocks more than doubled to 24 million in eight countries in 2019 (compared to 10 million people in six countries the previous year).
"Food insecurity is set to get much worse unless unsustainable global food systems are addressed," says the OCHA. "Soils around the world are heading for exhaustion and depletion. An estimated 33 per cent of global soils are already degraded, endangering food production."
Food security needs are set to increase dramatically in 2021 as the Covid-19 pandemic and global response measures seriously affect food systems worldwide, according to the Global Humanitarian Overview.
"Entire food supply chains have been disrupted and the cost of a basic food basket increased by more than 10 per cent in 20 countries in the second quarter of 2020.
Delays in the farming season due to disruptions in supply chains and restrictions on labour movement are resulting in below-average harvests across many countries and regions. This is magnified by pre-existing or seasonal threats and vulnerabilities, such as conflict and violence, looming hurricane and monsoon seasons and locust infestations," it outlines.
Covid-19 has had a devastating impact on people, stretched health systems and other basic services and intensified already high humanitarian needs. Years of active conflict in the region have decimated basic infrastructure.
On the positive side, the UN humanitarian agency said increased global internet access and new innovative technologies offer potential to improve humanitarian action. During the pandemic, artificial intelligence is being used for outbreak mapping, drones are delivering medical supplies and testing samples, and 3D printers are supporting the production of face shields and ventilators.
"Collaboration between humanitarian, development and peace-building efforts has increased during the pandemic," the UN humanitarian report emphasised. "Building on this cooperation will help meet the needs of the 160 million people targeted for humanitarian assistance in 2021."
MSF
Médecins Sans Frontières (MSF) is also deeply concerned that the global battle against Covid-19 is masking the surge in other health and humanitarian threats.
"The pandemic can compound existing problems, trigger new crises and overshadow other humanitarian needs," the organisation emphasised in a review of some of the world's forgotten emergencies in 2020.
MSF teams provide medical and psychological care to people all along the migration route through Mexico, for example. Increasingly harsh migration policies imposed by Mexico and the United States, especially during the years of the Trump administration, have left many migrants and refugees stranded in makeshift settlements and overcrowded shelters, facing threats to their health and safety, exacerbated by Covid-19.
MSF's work has also focused on caring for the humanitarian needs of over 900,000 Rohingya Muslim refugees in Bangladesh, who have been forced to flee Myanmar, where its de facto leader Aung San Suu Kyi (a former Nobel laureate) faced global criticism last year for the crisis. MSF teams manage 10 hospitals and primary health centres in Bangladesh, which now has the world's largest refugee settlement near the Cox's Bazar fishing port district in the southeast of the country.  
The decade-old conflict in Syria has also drawn MSF volunteers to help thousands of people living in 21 camps and settlements across the region. A military offensive by the Syrian government and its allies uprooted almost a million people in the Idlib region between December 2019 and March 2020.
But the world's fastest-growing humanitarian crisis is unfolding in the west African country of Burkina Faso where escalating violence has forced more than one million people to flee their homes. MSF teams provide primary healthcare to people at community outposts in the country and dispatches mobile health clinics to serve those in remote areas. 
MSF also launched an emergency intervention in Central African Republic in response to a nationwide measles epidemic and teams helped to vaccinate more than 340,000 children against the disease. 
How the world decides to respond to the enormity of these crises will be crucial for the health of millions of people across the world this year. Battling Covid-19 will undoubtedly remain a priority for many countries for a long time to come, but wealthier countries will also have to devote substantial funds and resources to tackle the other humanitarian challenges in order to protect lives and ensure decades of healthcare progress are not lost.
Taskforce for Global Health
Indeed, healthcare agencies around the world might look for inspiration to the work of field epidemiologists, dubbed 'disease detectives' whose contribution to ameliorating humanitarian crises will be celebrated this year at the first World Field Epidemiology Day being organised by the Taskforce for Global Health, an international non-profit organisation, which hopes to hold the event in September.
"This is a global movement to recognise and raise awareness of the vital role of field epidemiologists in protecting the health of populations, thus advancing global health security, and to advocate for increased investment in field epidemiology training, research, and professionals," according to the Taskforce.
The Taskforce's training programmes in epidemiology and public health interventions network (TEPHINET) is working to establish field epidemiology training programmes in every country so that when there is a pandemic or epidemic outbreak like Covid-19 or Ebola, countries will have the capacity to respond quickly and skillfully, saving lives and minimising the toll of health emergencies.
"The past year has brought unprecedented visibility to the work of field epidemiologists as the world has fought Covid-19," TEPHINET said in announcing the September event.
However, they added: "This visibility has not always resulted in understanding the importance of field epidemiology, nor in the increased support needed to strengthen public health systems around the globe to better detect and respond to outbreaks."
Field epidemiology is the brainchild of the US Centres for Disease Control and Prevention (CDC), which trains field epidemiologists around the world, especially in developing countries, giving them the necessary skills to collect, analyse, and interpret data and contribute to evidence-based decisions."
Since 1980, the CDC's flagship global Field Epidemiology Training Programme (FETP) has helped to train more than 18,000 field epidemiologists in over 80 countries.
These FETP graduates are involved in initiatives to prevent and control infectious diseases, including polio, cholera, tuberculosis, HIV, malaria, and emerging infectious diseases of animal origin like avian influenza. Many have also worked to reduce the burden of non-communicable diseases such as heart disease, cancer, and diabetes, or environmental or occupational health problems.
In an increasingly interconnected world where the next disease outbreak may be only a plane journey away, the field epidemiologists can make a crucial difference to help countries identify and stop health threats close to the source. They also help countries to build critical global health security capabilities by expanding their public health workforce.
FETP trainees spend 75 per cent to 80 per cent of their time maximising hands-on training in the field and have only a limited amount of time in the classroom. CDC also develops customised classroom curricula for trainers to use in-country to strengthen skills in epidemiology,
biostatistics, management and public health communication.
"The ongoing success of our training programmes has fostered strong, mutually beneficial relationships with ministries of health and other partners in countries around the world," according to the CDC.
"By exchanging ideas and cultivating relationships, FETPs have laid the foundation – and, in many cases, opened the door – to establish other important health initiatives and work toward keeping the world safer from disease threats."