It is over four years since the position of Director of the Health Protection Surveillance Centre has been filled on a permanent basis. The failure to secure this appointment is seen by public health doctors as yet another example of how the speciality is under-valued, writes David Lynch
News that the Director role in the Health Protection Surveillance Centre (HPSC) remains filled on an interim basis has raised concerns among some public health doctors. There has not been a permanent Director in the position since 2016.
Last month, a HSE spokesperson told the Medical Independent (MI) "in the future service delivery model, this role will be clinical lead for surveillance". The "filling of the post will form part of the Crowe Horwath recruitment strategy".
The Crowe Horwath report, published in December 2018, proposed fundamental strategic and structural change in public health and stated that "serious consideration" should be given to granting consultant status to public health doctors meeting defined criteria.
The lack of consultant status for public health doctors is currently a major topic for the IMO and others, with union members voting this month in a ballot on industrial action up to and including a strike. In October the IMO AGM voted to support the ballot to allow action "if the long promised grade of consultant is not awarded to 60 public health specialists".
This was the only motion that was voted on at the abridged AGM. The position of HPSC Director has not been permanently filled since the retirement of previous Director Dr Darina O'Flanagan in May 2016. In the years since there has been a series of failed recruitment drives by the HSE to fill the position (see panel).
This newspaper asked the HSE how the HPSC Director would be impacted should public health doctors be granted consultant status.
A HSE spokesperson told MI that "in the future model for public health medicine in the HSE, it is proposed that the role of the Director of the HPSC will be reconfigured".
"This role will be a clinical lead for surveillance and will provide clinical leadership to a nationally integrated surveillance function networking existing surveillance capacity across the service nationally.
"Health threats surveillance is mandated by legislation and this post will provide strategic leadership to enable the monitoring of all health threats for the safety of the state as we move to an all hazards approach."
The HSE said that an all hazards approach is an expanded remit to include infectious disease, environmental, radiation, chemical and other threats to health. "[A] decision has not been made as to whether these senior clinical leadership posts will be permanent or rotational with three-to-five year terms."
Current structure
Dr Lorraine Doherty was appointed as the National Clinical Director for Health Protection earlier this year. This post provides senior level strategic leadership and national accountability for the health protection function within the HSE. "This post is integral to an integrated and cohesive regional and national health protection service," said the spokesperson.
"In the context of current pandemic response, all departments of public health, the HPSC, and the National Immunisation Office are accountable to Dr Doherty for their health protection roles." Dr John Cuddihy remains Interim Director for the HPSC and reports directly to Dr Doherty, the spokesperson clarified.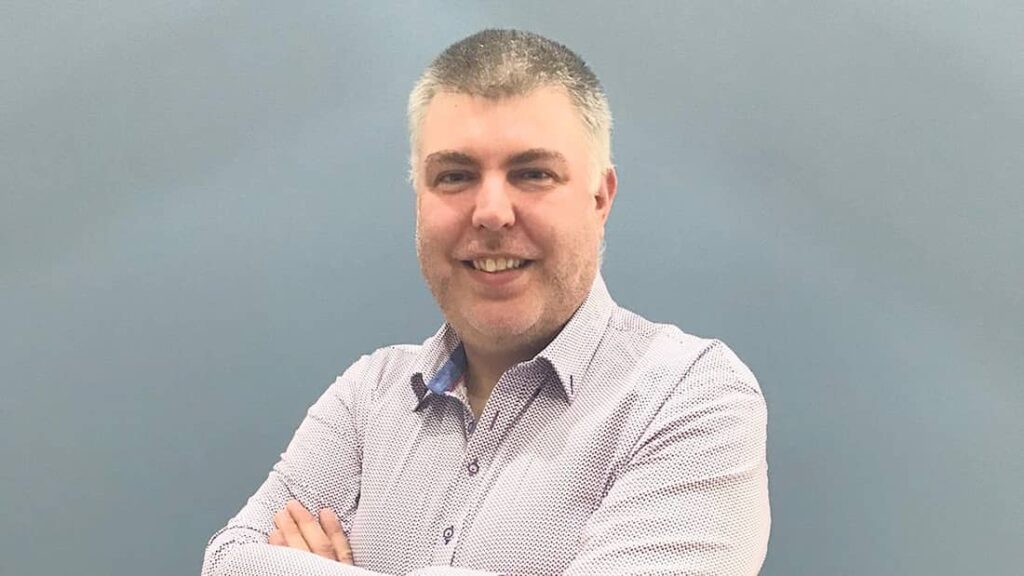 Criticism
News that the HPSC Director position remains unfilled on a permanent basis sparked some criticism online and among public health doctors. "I think the failure to fill this position permanently is a reflection on how public health medicine is regarded in Ireland," Dr Niall Conroy an Irish Consultant in Public Health Medicine working in Queensland, Australia told MI.
"The HPSC role is Ireland's top job in the infectious diseases and health protection side of public health medicine. Jobs like that would usually be highly sought after, normally attracting a lot of interest from within a country and from abroad.
"But the global pool of doctors suitable for this role is small. The position would usually be filled by a very senior public health physician. Those types of doctors are almost exclusively already working in consultant roles.
"However, in line with the long-standing policy of not employing public health medicine consultants in Ireland, only a non-consultant contract was offered to prospective applicants," Dr Conroy said.
The Queensland-based Irishman added that "so, they were asking consultant doctors to relocate to Ireland for a non-consultant job. It's not surprising that they've been unable to fill it." "When you hold such a senior role, you need a high level of authority and autonomy, which just isn't part of the non-consultant contract in Ireland," he continued.
"It would seem very optimistic to advertise a position like this and hope to attract candidates that were willing to relocate, take a pay cut and give up their consultant status. "The difficulty is all the more understandable when you consider the fact that some of the non-public health doctors doing work for the HPSC have consultant contracts.
Asking people to take contracts that mean less ability to do the job and worse terms and conditions than others who are supposed to be reporting to you doesn't seem like it was ever going to be successful. "These are senior-level roles.
They have to come with an attractive contract." Dr Conroy takes a high profile example from international medicine to make his point. "Imagine asking someone like Anthony Fauci to come to Ireland, while telling him he doesn't qualify for a consultant contract," he said.
"It doesn't seem to have been an attractive job to public health medicine doctors that were already in Ireland, either. Presumably that was for similar reasons." Dr Conroy said that the HPSC Director was a "really important role", the value of which has been highlighted by the Covid-19 crisis.
"The HPSC's Director oversees national strategy around the management of infectious diseases that are a threat to the health of the country. "I think people now realise just how important that role is. The person in this job would have most of the responsibility for pandemic planning, for example.
Having someone permanently in that role means that the country could have had a more consistent approach to preparing for something like Covid. "Whereas Ireland's pandemic preparedness doesn't seem to have perhaps been as robust as that of other countries.
The director is also the direct liaison between the Irish health service and international groups like the WHO and the European Centre for Disease Control, for infectious diseases issues. It's essential that any country has a consistent and trusted link with these organisations.
"Having someone permanently in that role also allows for building of relationships and a greater say in the direction of international policy around infectious diseases and international threats." How are similar positions valued in other countries, for example in Australia where Dr Conroy currently works?
"These positions in Australia and other countries are consultant-level positions. They're highly sought-after, and young doctors aspire to jobs like this," he said. "I've never heard of a position like this in a western country being left unfilled for years. But that's what happens when you neglect public health. You have to make these positions attractive. You can't just sit back and hope they'll get filled."
A challenging post to fill
The role of HPSC Director has not been permanently filled since the retirement of previous Director Dr Darina O'Flanagan in the first half of 2016. MI has broken a series of stories in recent years highlighting the HSE's difficulty in filling the position.
In March 2017, we reported that that after two failed recruitment campaigns to fill the position the HSE had engaged a recruitment agency to help assist its search. This newspaper then reported in September 2017, that the third attempt to recruit a new Director had also been unsuccessful.
Asked in September 2017 whether terms and conditions were an issue for filling the position, a HSE spokesperson told MI that "feedback from prospective candidates suggests that pay levels, specifically compared to other jurisdictions, is one issue, among other factors, impacting on interest in the role".
In August last year, MI reported that a fourth recruitment drive had begun. The failure to fill the position on a permanent basis has been criticised by public health doctors, and by the IMO in recent years. Following the third unsuccessful attempt at recruiting a person for the top spot the union called it "an extraordinary state of affairs".
"While no one solution will make the HSE an attractive employer for specialist medical talent, we believe parity of terms and conditions is a vital element in ensuring that this situation is addressed and that others like it do not arise in the future," the union said at the time. "The settled position of the IMO is that medical specialists in public health ought to have the same terms and conditions as their hospital colleagues." The HPSC is Ireland's specialist agency for the surveillance of communicable diseases.
"HPSC is part of the HSE and works in partnership with health service providers and sister organisations in Ireland and around the world, to provide the best possible information for the control and prevention of infectious diseases," according to the HPSC website.
"HPSC strives to protect and improve the health of the Irish population by providing timely information and independent advice and by carrying out disease surveillance, epidemiological investigation and related research and training."