US health agencies are investigating a number of suspected vaping-related deaths and illnesses and have warned people to stop vaping until scientists learn more about the cause of the deaths. Bette Browne reports
Concern is mounting among medical professionals in the United States (US) about a growing number of vaping-related deaths and lung injuries in at least 46 states. The controversy has sparked calls from some health officials for people to stop vaping and for tougher regulation of the booming industry.
The Centers for Disease Control and Prevention (CDC), the American Medical Association (AMA) and a number of other agencies have issued strong warnings about the dangers of vaping, which is suspected of being linked to at least 12 deaths across the country, while hundreds more users have come down with severe lung illness.
Many, but not all, of the cases have involved those who used vaping devices to vaporise oils containing tetrahydrocannabinol (THC), the psychoactive component of cannabis. Vaping involves using an electronic cigarette or other vaping device and is referred to as vaping because puffs of vapor are produced when using the devices.
E-cigarettes deliver nicotine through a liquid called e-juice, which turns into a vapor. The liquid can come in many flavours, including mint, fruit, and bubble gum, which can appeal particularly to teens, who often believe the liquid only contains water and flavouring and are unaware that it can also contain nicotine.
But even without nicotine, some research suggests chemicals in e-cigarette flavours react with other chemicals in the e-cigarette liquid, creating new products, which have the potential to irritate the lungs and cause serious breathing problems.
Investigation
A federal investigation into the US deaths and lung illnesses, which began in August, is still continuing and has not yet identified a cause. But all reported cases indicated the use of e-cigarette products, said the CDC and it went on to urge people "to consider not using e-cigarette products" while the investigation continued.
"CDC, US Food and Drug Administration (FDA), state and local health departments and other clinical and public health partners are investigating a multi-state outbreak of severe pulmonary disease associated with e-cigarette product (devices, liquids, refill pods, and cartridges) use," according to a CDC statement on 12 September, headlined 'Outbreak of Lung Disease Associated with E-Cigarette Use or Vaping.' It added: "This investigation is ongoing and has not identified a cause, but all reported cases have a history of using e-cigarette products."
Symptoms
Based on reports from several states, patients have experienced respiratory symptoms (cough, shortness of breath, or chest pain), and some have also experienced gastrointestinal symptoms (nausea, vomiting, or diarrhoea) or non-specific symptoms (fatigue, fever, or weight loss). Some patients have reported that their symptoms developed over a few days, while others have reported symptoms developed over several weeks, stated the CDC.
"Many patients have required medical treatment with supplemental oxygen. Some required assisted ventilation. Some patients have been treated with corticosteroids with demonstrated improvement. Evidence does not suggest an infectious disease is the cause of the severe pulmonary disease. Antibiotic therapy alone has not consistently been associated with clinical improvement."
Warnings
"It is time to stop vaping," Dr Lee Norman, Secretary of the Kansas Department of Health and Environment and the State Health Officer, said in a statement after announcing the sixth death on 11 September.
"If you or a loved one is vaping, please stop," Dr Norman said.
"The recent deaths across our country, combined with hundreds of reported lung injury cases continue to intensify. I'm extremely alarmed for the health and safety of Kansans who are using vaping products and urge them to stop until we can determine the cause of vaping-related lung injuries and death."
The American Lung Association has also sounded the alarm.
"E-cigarettes are not safe and can cause irreversible lung damage and lung disease," said the association's President and CEO Mr Harold Wimmer.
"No one should use e-cigarettes or any other tobacco product. This message is even more urgent today following the increasing reports of vaping-related illnesses and deaths nationwide.
"E-cigarettes contain chemicals harmful to lung health such as heavy metals, carcinogens, vegetable glycerin, and propylene glycol. The developing lungs of youth may be more at risk, making what the Surgeon General refers to as a youth e-cigarette epidemic even more alarming."
The association recommended that anyone who has recently used e-cigarette products seek immediate medical care if they experience any adverse health effects, particularly coughing, shortness of breath or chest pain. It also called on doctors to "make sure their patients are aware of the health risks associated with e-cigarettes" and swiftly report any suspected cases of vaping-related illness to their state or local health department.
If people are seeking to quit tobacco, the association urges them to "talk with a medical provider, and use one of the seven FDA-approved quit-smoking treatments in combination with counseling. FDA has not found any e-cigarette to be safe and effective in helping smokers quit." The association also urged the FDA to fully regulate e-cigarettes in the United States.
"We strongly urge the FDA to immediately begin using its authority to fully regulate e-cigarettes and remove all unauthorised products from the market. We also call on the FDA to immediately end the sale of all flavoured tobacco products, including mint and menthol, and end marketing practices that target and enhance the appeal of e-cigarette products to youth.
"With the aim to save lives and reduce tobacco-related disease, the American Lung Association will continue to educate the public and advocate for more public health protections and proven effective policies to help prevent and reduce tobacco use, including e-cigarettes."
The AMA has also urged people to avoid the use of e-cigarette products until health officials understand the cause of the deaths and illnesses. "The AMA recommends anyone who has recently used e-cigarette products to seek medical care promptly if they experience any adverse health effects, particularly coughing, shortness of breath or chest pain," Dr Patrice Harris, the association's president, said in a statement.
Like the American Lung Association, the AMA also called on the FDA to speed up the regulation of e-cigarettes. "We must not stand by while e-cigarettes continue to go unregulated. We urge the US Food and Drug Administration to speed up the regulation of e-cigarettes and remove all unregulated products from the market," Dr Harris said. "We also call on the FDA to immediately ban flavours, as well as marketing practices, that enhance the appeal of e-cigarette products to youth."
Dr David C Christiani of the Harvard T H Chan School of Public Health, writing in The New England Journal of Medicine, described the growing number of illnesses as an epidemic.
"Although more investigation is needed to determine the vaping agent or agents responsible, there is clearly an epidemic that begs for an urgent response."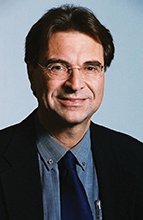 He added: "Until the investigation into the cause of this epidemic of vaping-induced respiratory injury is complete, no conclusions can be drawn as to which compound or compounds are the causes of injury. In light of these cases, however, efforts should be made to increase public awareness of the harmful effect of vaping and physicians should discourage their patients from vaping."
Ban
In a significant intervention in mid-September, US President Donald Trump announced moves to ban flavoured e-cigarettes after the outbreak of vaping-related illnesses and deaths.
"Vaping has become a very big business as I understand it, a giant business in a very short period of time. But we can't allow people to get sick and we can't have our youth be so affected," Trump said during a 11 September Oval Office meeting with Health and Human Services Secretary Mr Alex Azar and acting FDA Commissioner Mr Ned Sharpless.
"People are dying from vaping, so we're looking at it very closely."
The administration wants manufacturers to show the FDA administration that their products do not pose a public health threat. They would also have to demonstrate why any flavoured products should stay on the market. E-cigarette manufacturers that submit products for review can keep their products on the market for a year while the FDA evaluates them.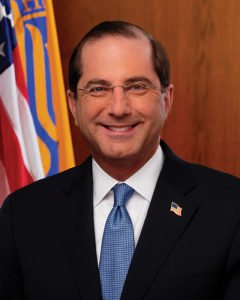 "The Trump administration is making it clear that we intend to clear the market of flavoured e-cigarettes to reverse the deeply concerning epidemic of youth e-cigarette use that is impacting children, families, schools, and communities," Mr Azar said.
The Food and Drug Administration is working on releasing final guidance to implement the ban, but Health and Human Services Secretary Mr Azar said it will take several weeks to develop.
Mr Azar said after a 30-day effective date, all flavoured e-cigarettes would be removed from the market, pending FDA approval. Manufacturers of tobacco-flavours would have to file for approval by May 2020.
"Kids are getting access to these products despite our best efforts at enforcement … they've been going at it so we simply have to remove these attractive flavoured products from the marketplace until they've secured FDA approval if they can," Mr Azar said.
Most e-cigarette brands sold in the US are legal, but none of them has been subject to FDA review. The agency gained the authority to regulate tobacco products in 2009, but it wasn't extended to vaping products until 2016, some 10 years after they came onto the US market. Then, when the Trump administration took office in 2017, the FDA decided to delay enforcing the laws until 2022. But in response to a federal lawsuit, the agency moved that timeline up again – to May 2020.
As the President pointed out, vaping has indeed become "a giant business in a short period of time". More than 11 million American adults are using e-cigarettes and more than half of them are under 35 years of age. In 2017, the market was worth more than $10 billion, a figure that is projected to more than double, or even triple, by 2023. Not bad for an industry that has been around for only a decade.
Major tobacco companies, including Altria Group Inc, Lorillard Tobacco Co, and Reynolds American Inc, are now all involved in developing e-cigarettes. Although electronic cigarettes were patented back in the 1960s, they didn't really come onto the scene in a big way until the past decade, appearing first in China in 2004, in Europe in 2006, and in the US in 2007.
Just two days before Trump's announcement, the Food and Drug Administration also swung into action on another front. On 9 September, the agency issued a letter warning Juul, the leading manufacturer of e-cigarettes in the US, that the FDA has determined that the company "adulterated its products by selling or distributing them as modified risk tobacco products without an FDA order in effect that permits such sale or distribution".
The FDA also said the company had referred to its products as "99 per cent safer" than cigarettes or "totally safe".
Juul, which now has secured more than 70 per cent of the e-cigarette market in the US, said in a statement by spokesman Mr Matt David: "We are reviewing the (FDA) letters and will fully cooperate."
Trump's announcement was hailed by politicians from both the Republican and Democratic parties in Congress, some of whom have been calling for flavour bans, age restrictions and other curbs on the sale of vaping products for some time, and have been urging the FDA to move faster to investigate and regulate e-cigarettes.
"It's been clear for years that an epidemic of youth e-cigarette addiction was building," said Democratic Senator Jeff Merkley. "It should never have taken multiple deaths and hundreds of cases of teenagers with lung disease."
Vaping industry groups, however, were quick to condemn the administration's move. The Vapor Technology Association, whose stated aim is "to protect the vaping industry", said there was no indication that its members' products were to blame for recent cases of lung illness, adding that flavoured vaping products have been shown to be one of the most effective smoking cessation tools. "Barring flavours would be a public health travesty," the group said in a statement.
States
Meanwhile, a number of states have already announced their own moves to prohibit the sale of flavoured e-cigarettes. On 4 September, Michigan became the first state to ban flavoured e-cigarettes. In New York, Governor Andrew Cuomo has also called for a ban and Massachusetts and California are considering similar measures. San Francisco approved an e-cigarette ban earlier this year. More than a dozen states prohibit vaping in public spaces where smoking is prohibited.
New York's former mayor Mr Michael Bloomberg has also committed $160 million to a campaign to ban flavoured e-cigarettes amid a series of efforts designed to increase oversight of the industry. He said his Bloomberg Philanthropies would aim to ban the flavoured e-cigarettes in at least 20 cities and states. On 13 September, the CNN network announced it will immediately stop running e-cigarette ads.
"Given the recent news reports of serious illnesses and deaths linked to the product category and the subsequent warnings from the CDC, the AMA and the American Lung Association to consumers, CNN has revised its policies regarding e-cigarette advertising, and will not air ads in this category effective immediately," said a CNN spokesperson.
Evidence
But concern over the use of e-cigarettes in the United States is not new. Prompted by the illnesses and deaths, the medical world and the public generally are simply far more alarmed about vaping now. The evidence, however, has been there for some time in a number of studies.
Back in December last year the US Surgeon General, the nation's top health official, issued a strong warning about vaping. In a rare national advisory, Surgeon General Mr Jerome Adams warned on 18 December that e-cigarettes were a particular danger to children and teens and called for fresh measures to halt their rising popularity.
"We need to protect our kids from all tobacco products, including all shapes and sizes of e-cigarettes," Mr Adams said in a statement, adding: "We must take action now to protect the health of our nation's young people." The Surgeon General's statement came just weeks after CDC data found a staggering 78 per cent increase in e-cigarette use among high school students across America.
Scientists don't yet have enough information about the long-term effects of "vape juice", the liquid used in e-cigarettes and vaporisers, but researchers analysing the liquid and the vapor produced when it is heated say that some kinds of e-liquids are reacting to form irritating chemicals called acetals.
A study published in October 2018 by Nicotine and Tobacco Research, shows when chemical flavourings for vanilla, cherry, citrus and cinnamon mingle with solvents such as polypropylene glycol and glycerol, they create these acetals. E-liquid manufacturers have not widely documented or disclosed the presence of acetals in the vapors users are inhaling, said Dr Sven-Eric Jordt, an Associate Professor of Anesthesiology, Pharmacology and Cancer Biology at Duke University and a senior author of the paper.
"These individual ingredients are combining to form more complex chemicals that are not disclosed to the user. When inhaled, these compounds will persist in the body for some time, activating irritant pathways. Over time, this mild irritation could cause an inflammatory response."
Another study, also published last October in the American Journal of Preventive Medicine, said experimental and clinical evidence suggests that e-cigarettes could increase the risk of myocardial infarction. Two months earlier, on 22 August, a study by the University of California San Francisco found the risk of heart attacks is double for daily e-cigarette users.
The latest – and possibly most disturbing – study so far on vaping came on 20 August, which found that even nicotine-free vaping can seriously damage blood vessels.
A single e-cigarette can be harmful to the body's blood vessels even when the vapor is entirely nicotine-free, according to the study by researchers in the Perelman School of Medicine at the University of Pennsylvania. The results were published in Radiology.
To study the short-term impacts of vaping, the researchers performed MRI exams on 31 healthy, non-smoking adults before and after vaping a nicotine-free e-cigarette. Comparing the pre- and post-MRI data, the single episode of vaping resulted in reduced blood flow and impaired endothelial function in the large (femoral) artery that supplies blood to the thigh and leg. The endothelium, which lines the inside surface of blood vessels, is essential to proper blood circulation. Once the endothelium is damaged, arteries thicken and blood flow to the heart and the brain can be cut off, resulting in heart attack or stroke.
"While e-cigarette liquid may be relatively harmless, the vaporisation process can transform the molecules, primarily propylene glycol and glycerol, into toxic substances," said the study's Principal Investigator Prof Felix W Wehrli, a Professor of Radiologic Science and Biophysics.
"Beyond the harmful effects of nicotine, we've shown that vaping has a sudden, immediate effect on the body's vascular function and could potentially lead to long-term harmful consequences."
It found the actual process of vaping can cause major problems. "E-cigarettes are advertised as not harmful and many e-cigarette users are convinced that they are just inhaling water vapor," said lead author Dr Alessandra Caporale. "But the solvents, flavourings and additives in the liquid base, after vaporisation, expose users to multiple insults to the respiratory tract and blood vessels."
Prof Wehrli noted that they observed these striking changes after the participants (all of whom never smoked previously) used an e-cigarette a single time. More research is needed to address the potential long-term adverse effects of vaping on vascular health, he stressed, but he believed that e-cigarettes are potentially much more hazardous than previously assumed.
"I would warn young people to not even get started using e-cigarettes. The common belief is that the nicotine is what is toxic, but we have found that dangers exist, independent of nicotine," Prof Wehrli said. "Clearly if there is an effect after a single use of an e-cigarette, then you can imagine what kind of permanent damage could be caused after vaping regularly over years."
It has also been suggested that the vapor exhaled by an-e-cigarette user may expose non-users to potentially harmful second-hand vapor. As far back as 2017, a research letter in the Journal of the American Medical Association said while "e-cigarettes do not produce side stream emissions from the device itself, aerosol is produced during activation of the device, some of which is exhaled into the environment where non-users can be exposed through inhalation, ingestion, or dermal contact".
Indeed, given such concerns in so many studies, along with health agency warnings, it would certainly seem wise to heed the advice of American health professionals to consider avoiding vaping altogether – or, at the very least, pending the results of the current investigations into the practice.