A potential organ donor audit for Ireland has entered its development phase. Catherine Reilly reports on a recent seminar where the Australian system was discussed.
In 2008, the Australian government announced a major national reform programme for organ donation that involved several elements including establishing a national potential donor audit (the DonateLife audit).
"As a government-led initiative in healthcare, this is one of the most impressive I have ever seen," Assoc Prof Michael O'Leary, State Medical Director of the New South Wales Organ and Tissue Donation Service, told the Medical Independent (MI).
Assoc Prof O'Leary spoke at a recent seminar in Dublin organised by the National Office of Clinical Audit (NOCA) and attended by organ donation personnel. In March, NOCA published the Potential Donor Audit Feasibility Study Report, which was commissioned by HSE Organ Donation and Transplant Ireland. It recommended the development of a potential donor audit starting with implementation in one hospital in each of the six Hospital Groups and expanding to all acute hospitals, including paediatric hospitals, as organ donation nurse manager resources increase.
According to the report, evidence from other countries indicated that a potential donor audit was a key driver of improvement in organ donation rates. It noted the rate of organ donation in Ireland was 18 per million population (PMP) compared to 25 PMP in the UK and over 45 PMP in Spain.
Increase
Assoc Prof O'Leary said the Australian potential donor audit was an important element of the national reform programme, which received significant financial investment from government. The programme involved appointment of specialist organ donation nurses and doctors covering 81 hospitals across Australia, development of a national authority for organ donation, and enhancements to organ donation retrieval services.
Between 2009 and 2019, the number of donors increased by 122 per cent. The number of donors PMP rose from 9.8 (which was "really poor on the world stage", acknowledged Assoc Prof O'Leary) to just over 20 in 2019.
Assoc Prof O'Leary said it was difficult to specify the impact of the audit as it was part of a larger programme. "But I don't think any of that would have been possible without an audit," he told MI.
The audit was "a very important part of the approach within the hospitals", he continued.
"The idea back then was that we needed a way of determining the potentiality for donation so we know how many potential donors we might be able to get with best practice, and then to look at missed opportunities. So it is a classical audit system where you measure and then you have some form of feedback to the people who are involved in the management of the patients, and through that, you hope processes will be put in place that lead to practice change; that leads to an increase in the number of donors.
"So that is what we did. The initial way the audit worked back then, in the early stages, was principally focused on donor identification, missed opportunities and how they 
could be identified and how processes could be put in place to change that."
Originally there was some scepticism about the extent of missed donation opportunities.
Assoc Prof O'Leary told MI: "As an intensive care specialist I believed we had no problem with donor identification in Australia, especially in the brain-dead pool. I thought there is no way we are missing brain-dead donors and we are probably doing nearly as good as we can… and I was proven completely wrong, we weren't, and the increase in donors in that period was pretty much equally made up of brain-dead donors as DCD [donation after circulatory death] donors…. There was a really significant increase in brain-dead donors."
Doctors may be resistant to change without the presence of hard data, according to Assoc Prof O'Leary.
Australia also has an 'opt-in' system and 36 per cent of the eligible population have registered as donors, according to 2021 data. Consent rates are substantially higher where a person has registered as a donor and/or their family are aware of their wishes.
Irish audit
Dr Alan Gaffney, Clinical Lead for the NOCA Potential Donor Audit, told MI that the Irish audit has moved to the development phase, which involves it being deployed in one hospital in six of the Hospital Groups. It is anticipated that this phase will continue until May 2023. The findings from the Potential Donor Audit Development Study will then be presented to the September meeting of the NOCA governance board for endorsement and publication.
Dr Gaffney, who is also Clinical Lead in Organ Donation at RCSI Hospital Group, said the appointment of specialist organ donation staff in hospitals is proven to boost donation rates. Currently, there are six clinical leads in organ donation and nine organ donation nurse manager posts (five nurse manager posts are filled with four in the recruitment process, according to the HSE). There are four additional nurse manager posts planned under the HSE National Service Plan 2022.
The ultimate aim is to have an organ donation nurse specialist in every acute hospital.
"Yes, that is the idea," said Dr Gaffney. "Again, in principle, if you have organ donation personnel in the units, on the ground, working with those ICUs, and they are trained well and they have got an audit, that is the most likely [way] to increase organ donation rates – at least that is the evidence from around the world."
The forward to NOCA's Potential Donor Audit Feasibility Study Report was authored by Dr Beatriz Domínguez- Gil, Director General of Spain's Organización Nacional de Trasplantes – a world leader in the area. She stated that the key to improving deceased organ donation rates was "the exquisite management of a multidisciplinary process of high complexity – the deceased donation pathway". This entailed appointment of the "right professionals, providing them with appropriate guidance and continuous training, and assessing performance".
Dr Domínguez-Gil cautioned of "magic bullets", such as promotional campaigns or reforming the existing legislation towards an 'opt-out' system, noting that these measures had never been proven to result in "sustained improvements in organ donation".
Asked if it was a concern that this message was being lost with the Government's focus on opt-out legislation, Dr Gaffney said: "I think so, yes. There is good and bad [in regard to the proposed legislation]. From a political point of view, changing legislation is something that politicians can do, so that can increase the visibility of organ donation within a country and that itself can have the side-effect of hopefully improving the community attitude towards organ donation, although there is nothing to suggest that that is not really high in Ireland…. There is a huge community acceptance of organ donation within the country already, which is great."
However, he said it is vital that the complex processes relating to organ donation in hospitals and the interaction with families are carried out in a "meticulous fashion".
"We feel that having the right people in the ICUs to make sure that that happens and to be able to then measure and complete that feedback loop and make sure that what should be happening is happening, is the key."
Dr Gaffney indicated that no definitive statements can be made on the number of donation opportunities in Ireland that may be missed until the necessary data is collected and analysed.
"What we are doing at the moment is comparing our donation rate per million of population to the rest of the world, and we are making an assumption that it could be better. If we make that assumption that it could be better, then by definition there are missed opportunities unless we can prove that there aren't – and the only way to prove that there aren't is to go out and do an audit, so to find out how many people are dying in circumstances where organ donation could be a possibility and how many of those [families] are we actually approaching and how many are actually going through that process."
While Ireland has a low rate of DCD donation, Dr Gaffney highlighted that such donations have now been facilitated in several hospitals nationally, whereas previously they only took place in Dublin centres. He confirmed that it is planned the Irish audit will include potential DCD donations. Most countries, he noted, focus on optimising donation after brain death in the first instance.
"If you get that right, that is a good measure of how well the system is working. Once you have a very well-functioning system for donation after brain death, then donation after circulatory death is something that can certainly add to that…. Our view in the country at the moment is we should optimise the number of donations after brain death and then once that is in place, then start expanding the donation after circulatory death numbers."
Dr Gaffney acknowledged that ICU capacity impacts on organ donation rates. However, he was encouraged by Government commitments to enhance capacity following the onset of the pandemic.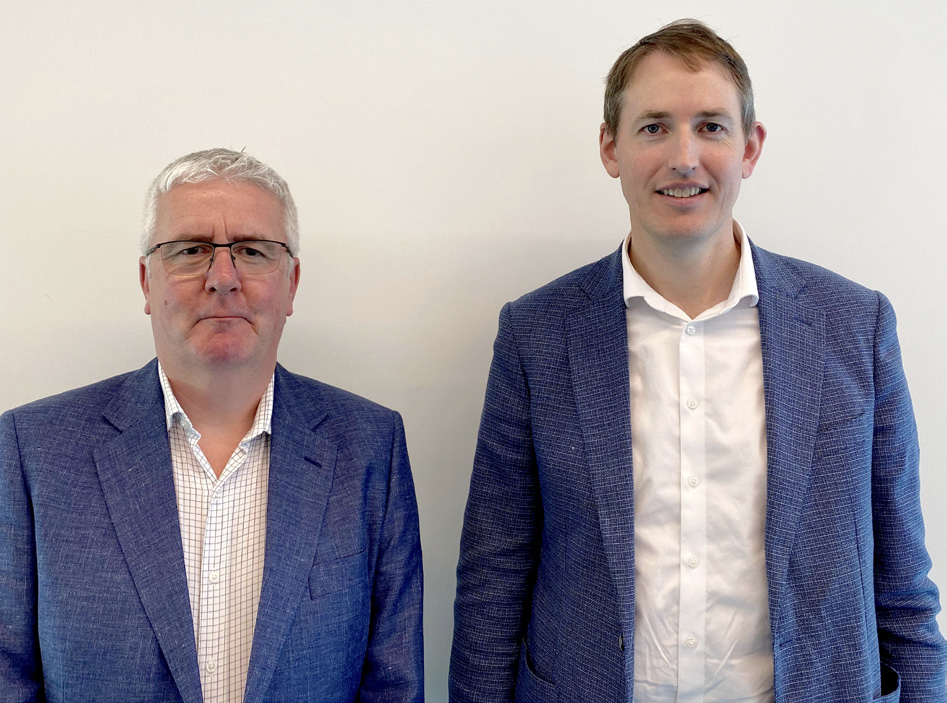 PPI
After NOCA's recent seminar, a steering committee was formed with key stakeholders including public and patient interest (PPI) representatives for the potential donor audit. PPI representative Ms Martina Goggin founded the Strange Boat Donor Foundation with her husband Denis after the death of their son, Éamonn, to help support other organ donor families (further details can be found at www.organdonation.ie).
She commented: "As the parent of an organ donor I feel it is most important that potential donors always be identified, and their families given the opportunity of considering organ donation by being spoken to by an appropriately trained organ donation specialist."
"Although I was very aware of organ donation, at a time of such overwhelming anguish when our son was on life support, if we had not been approached and asked about donating our son's organs, quite possibly we would not have thought of it. How disappointing and devastating that would be knowing the comfort organ donation gives and the ongoing benefit to a donor family."