A conference this month will examine the consequences of sodium valproate exposure in the womb, with a new report indicating that the numbers affected by developmental delay and birth defects may be higher than previously thought. Catherine Reilly reports
Over 1,000 people in Ireland could have been affected by foetal anticonvulsant syndrome (FACS) following exposure in utero to the drug sodium valproate, according to a recent analysis commissioned by the HSE.
In Ireland, sodium valproate (Epilim) has been licensed for use in epilepsy since 1975 and in bipolar disorder since 2008. Babies born to women taking valproate-containing medicines during pregnancy have a 30-to-40 per cent risk of developmental disability and a 10 per cent risk of birth defects. Between 153 and 341 children are estimated to have experienced a major congenital malformation and up to 1,250 children some form of neurodevelopmental delay following exposure to sodium valproate in utero, according to Rapid assessment of the number of women and children exposed to sodium valproate in Ireland 1975-2015.
These figures are based on estimations and emerging international data on rates of major congenital malformation and neurodevelopmental delay, associated with exposure in utero, according to the paper seen by the Medical Independent (MI).
The estimates were subject to a wide range of assumptions and limitations and should be viewed as "a broad guide" for those tasked with planning diagnostic and management services.
The FACS Forum, an umbrella of patient stakeholder organisations, previously estimated that "at least" 400 children had been affected by FACS. While the HSE report includes important caveats on data reliability, it places the issue as "potentially a bigger problem than anybody had anticipated", commented Mr Peter Murphy, CEO of Epilepsy Ireland, a member organisation of the FACS Forum.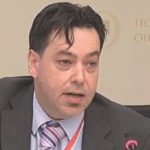 Diagnostics
As well as lack of supports for affected families, another major shortfall in responding to FACS has been poor access to diagnostics. This issue has been examined in a Valproate Response Project Plan, initiated in 2018 through the HSE's Office of the Chief Clinical Officer.
This project came on foot of new actions mandated by the European Medicines Agency (EMA) following publication of recommendations by its Pharmacovigilance Risk Assessment Committee (PRAC) in February 2018. The PRAC stated that women were "still not always receiving the right information" on sodium valproate risks "in a timely manner", despite previous measures announced in 2014 (see panel below).
Currently, very few people in Ireland have received a diagnosis of FACS, with the lengthy wait to access a clinical genetics service a significant factor in this.
According to minutes of a meeting of the HSE Valproate Response Project Team in November, interviews were held for a consultant geneticist as part of establishing a diagnostics pathway and the post was offered to a candidate. However, MI understands the offer was not taken up.
This is "a critical post" because diagnosis will be the entry point to a care pathway, which is in the advanced stages of planning.
"It is important and positive that the funding was approved [for the post] and obviously the next step is to get it filled," said Mr Murphy.
He also welcomed approval for two new epilepsy nurse posts as part of a women's health in epilepsy programme.
"The plan is that there's another four posts coming on-stream, hopefully in 2019. The initial two are in Dublin and after that, the follow-on four posts would be regionally-centred." It is understood these nurses will play a key role in the pregnancy prevention programme mandated by the EMA.
Communications
As previously reported by MI, a HSE clinical advisor warned senior management in October 2017 that the HSE knew the names and addresses of 1,700 women of child-bearing age (16-to-44 years) prescribed sodium valproate and had to consider its "duty of care" by potentially writing to them directly.
This action was belatedly completed last year, whereby up to 3,000 women (eight-to-55 years) in receipt of the drug through State schemes were issued with letters. This was preceded by communications to GPs and pharmacists, as well as work to establish a short-term support service for concerned patients.
While the communications piece was slow to develop, Mr Murphy said it appeared to "work quite well" when it occurred.
"We don't want it to be forgotten, and for the moment it hasn't been addressed, is whether there is a way to contact all the people who were previously on valproate but who are no longer on valproate," added Mr Murphy.
It is understood the HSE is preparing a report for the Department of Health on the overall issue and level of ongoing funding required. While "a lot of progress" has been made, "there are still gaps out there" and uncertainty on future funding as the HSE response project prepares to wrap-up, outlined Mr Murphy.
Investigation
The need for an investigation into historical prescription of valproate is one of the key issues being pursued by the FACS Forum.
In June 2018, a representative wrote to Minister for Health Simon Harris to "follow up on your commitment to look at an independent inquiry and financial redress for those who have been affected, and your promise to revert to us by the end of May".
The letter, obtained by MI under Freedom of Information law, noted the recommendation of the Oireachtas Health Committee in May 2018 that "further consideration and examination is undertaken with regard to compensating FACS patients". The letter also referred to the Committee's recommendation that an independent investigation be conducted into the historical use of valproate medicines in Ireland and their ongoing effects.
In July, Minister Harris responded that "as regards the possibly of an inquiry or investigation, the HPRA [Health Products Regulatory Authority] is already working to compile a dossier of the information provided to prescribers and patients in Ireland with regard to sodium valproate since the drug was first licensed in Ireland".
He added that a number of proposals in the HSE's draft project plan "could achieve many of the goals of an investigation".
With regards to financial redress, Minister Harris wrote: "I will need to give this further consideration, as recommended by the Joint Committee. You will appreciate that this issue is particularly complex given the number of different parties involved, to one degree or another, when a woman is prescribed and dispensed sodium valproate."
Mr Murphy believes an independent investigation is imperative. "If it was found there were failings in the regulatory system, for example, well then, the issue of compensation comes up. First of all, it is about establishing the facts and the history here."
On the "dossier" referenced by Minister Harris, the HPRA informed MI it provided the Department with "a compilation of sample product information for Epilim (sodium valproate) products as an illustration of the precautions and warnings for these medicines in place over the years".
According to Mr Murphy, the HPRA has made available to the FACS Forum historical summary of product characteristics (SPC) and patient information leaflet (PIL) materials.
"What is needed is to cross-check [these materials] against what was known and published at the time, to identify if
[the materials]
were changed in a timely manner," said Mr Murphy, adding that this would need to be examined as part of any investigation.
A spokesperson for Sanofi, makers of Epilim, said it had provided "information and warnings in relation to sodium valproate products, including their use during pregnancy in accordance with regulatory requirements." It did not believe there was "any basis for compensation by the company".
Conference
The important issue of 'who knew what and when' will be the focus of a talk by Prof Carl Heneghan, Director of the Centre for Evidence-Based Medicine, University of Oxford, UK, at the first 'National Conference on the Consequences of Sodium Valproate (Epilim)', which will be held in Trinity College on Friday 22 March. It has been organised by the HSE, Epilepsy Ireland, Organisation for Anti-Convulsant Syndrome (OACS) Ireland, FACS Forum and Trinity College.
Prof Heneghan recently co-wrote a paper in BMJ Evidence-Based Medicine, which stated that "evidence was clear as far back as 1990 that there were risks of congenital malformations in women exposed to valproate".