The recent delisting of four Irish medical schools by Singaporean authorities for the purposes of basic medical registration has underscored the competitiveness of global medical education and the vulnerabilities associated with a deficit of intern places for non-EEA graduates in Ireland
In recent months, the Singapore Medical Council (SMC) removed four Irish medical schools from its list of overseas medical schools with registrable basic medical qualifications.
NUI Galway, RCSI, University College Cork and University College Dublin are among 57 overseas medical schools that will no longer be recognised for these purposes, effective from 1 January 2020. Only Trinity College Dublin was retained on the list.
The decision was taken due to "the changing healthcare needs of Singaporeans and to ensure that the quality of overseas-trained doctors practising in Singapore remains high", according to the SMC and Ministry of Health (MoH).
Responding to queries from the Medical Independent (MI), the SMC and MoH stated that the annual intake to Singapore's three medical schools rose from approximately 300 in 2010 to 500 in 2018.
"The impact of the increase in local medical school intake will be fully realised from 2023, when these students graduate. As we now train more doctors locally, the number of overseas medical schools with registrable basic medical qualifications can thus be moderated down," outlined an MoH spokesperson.
"The review of the list took into consideration various factors, including international and national rankings of the overseas universities, needs of our local healthcare system, as well as performance of graduates from the medical schools who have been registered to practise in Singapore."
A notice on the website of the Singapore Medical Society Ireland states that Singaporean and permanent resident students who secured places in the four Irish medical schools in question, before January 2020, will not be affected by the change.
'Reputational damage'
In 2015/16, some 46 per cent of the 821 full-time new entrants to medical degree courses in Ireland were not Irish (by domiciliary), according to the Higher Education Authority (HEA). The third-highest proportion came from Singapore (12 per cent), with Malaysia (37 per cent) and Canada (14 per cent) accounting for the most foreign medical students.
The micro and macro ramifications of the Singaporean development for Irish medical education were detailed in correspondence to Minister for Health Simon Harris from the Chair of the Irish Medical Schools Council (IMSC) Ms Carmel Malone, who is Head of NUI Galway School of Medicine.
In a letter dated 27 June 2019, Ms Malone, a consultant general surgeon, informed Minister Harris that "Asian students graduating from the affected Irish medical degree programmes can no longer return to take up internship posts in Singapore".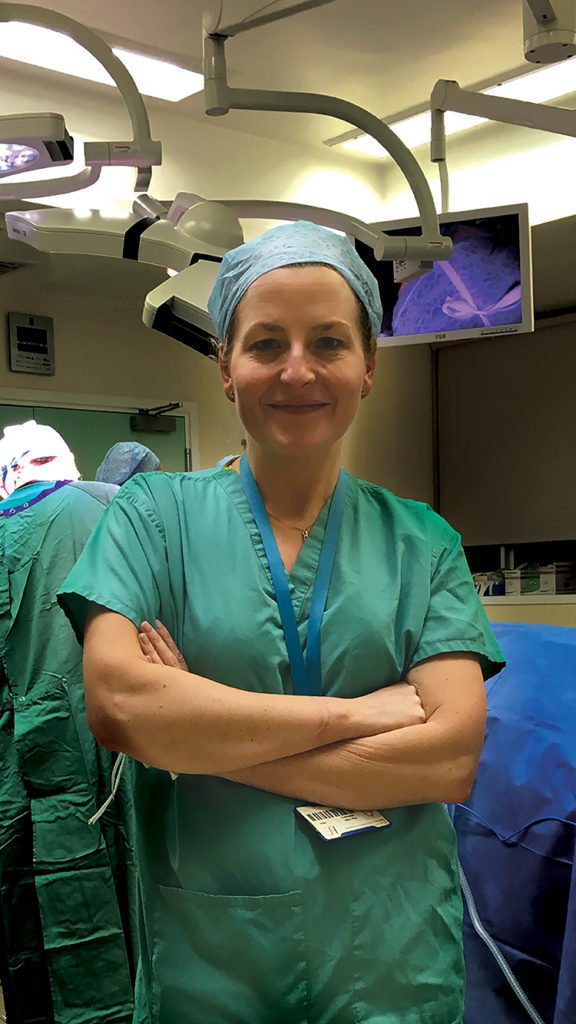 She stated that Irish medical schools were working collaboratively to appeal this decision "and limit the significant reputational damage to Irish medical schools".
"Worryingly, the press release [by the Singapore bodies] stated that the 'performance of conditionally registered doctors' from the medical schools excluded was a factor in their decision-making, inferring that the performance of our medical graduates in the Singaporean healthcare system was below standard," outlined the correspondence, which was obtained from the Department of Health following a Freedom of Information (FoI) request.
"We are not aware of any ongoing professional issues with our graduates, and the SMC and the MoH have been separately petitioned by over 100 of our Singaporean medical alumni to reverse the decision." Ms Malone advised that a meeting with the Singaporean authorities had been secured and was imminent see panel on p6 ▸.
This development in Singapore has once again spotlighted the difficulties facing Irish third-level medical education — namely, the extent of its dependency on funding from foreign student intake and the deficit of intern places for this cohort.
Under-funding of the overall Irish third-level system has been well-flagged.
The HEA has a recurrent grant allocation model which allocates core funding to institutions. The grant is allocated as a block recurrent grant and the internal allocation of this grant is a matter for each institution. Medical students are included in the numbers that are funded from this block grant, according to the HEA.
Direct State funding for higher education in 2019 was €1.1 billion, an increase of €189 million since 2015, but down 20 per cent on 2008, the Irish Universities Association (IUA) has highlighted.
From 2008/9 to present, the core grant from the HEA per student has declined by 43 per cent.
The IUA said this gap had been made up in two ways — half by an increase in the student registration fee, and half by cost-cutting at universities and by generating new sources of income.
In its pre-Budget submission, the IUA asked for an overall additional funding package of €377 million. However, the universities only received a share of €157 million in Budget 2020, which was notably short of what was sought.
Full registration
An intern post is a combined training and clinical service position for graduates of medical school, the successful completion of which leads to the award of a Certificate of Experience from the Medical Council. It is necessary for full registration with the Council, and by regulators in other countries.
All eligible CAO entrants to Irish medical schools, who are taxpayer funded, are given an intern post.
Under EU law, applicants for intern posts who require a permit to work in Ireland are ranked after all eligible candidates who do not require a permit.
Currently, the number of intern places stands at 734. There were 1,099 applicants for intern places in the 2019 intake and 76 non-EU nationals were not offered an intern post, according to the HSE.
In her letter to Minister Harris, Ms Malone pointed out that the decision by the Singaporean authorities "further highlights the challenge that Irish-trained international medical graduates (IMGs) could face in other countries, if the authorities were to adopt a similar approach.
"We train all our medical students to the very highest standards, and we need to create an internship programme that provides all medical graduates, including IMGs, with the opportunity through a guaranteed internship scheme, to enter training registers and progress to consultant level in the Irish healthcare system".
Ms Malone underlined quality and safety issues connected with the lack of intern places.
"It remains illogical that we refuse to offer training positions to our top graduates that we have educated on one hand, and with another, the HSE is recruiting doctors from institutions throughout the world, whose quality and training experience are, at best, unknown.
"It is perhaps no accident that all of the high-profile and widely-reported Medical Council fitness to practise cases have involved doctors who have not been educated or trained in this country and are therefore unfamiliar with the Irish healthcare system."
She wrote that the delivery of medical education to "our own CAO entrants, as well as internationally-renowned medical research programmes, is dependent in all our institutions on the funding derived from the recruitment of international students.
"This market is increasingly competitive and challenging and without the possibility of obtaining full registration through internship (either in Ireland or in their home country) after graduation, we will no longer be able to attract these students, and the current funding model will become unsustainable."
The letter was issued on behalf of the heads of all six Irish medical schools.
In a follow-up email to the Minister's private secretary in July, also released through FoI law, Ms Malone said the "substantial" income from non-EEA medical student recruitment "not only supports medical education and research in all institutions, this income also substantially subsidises many other educational programmes".
'Paucity'
Responding to MI on behalf of the IMSC, Ms Malone stated that the body had highlighted on many occasions the "paucity" of intern positions for graduates.
"A system to enable all of our graduates who wish to work as interns in Ireland is a key element in recruiting and retaining the best of our graduates in the Irish healthcare system," outlined Ms Malone.
"The limitation in intern numbers as it currently stands restricts this opportunity for international graduates of our schools to undertake intern training and thus makes their future contribution to medical workforce in Ireland unlikely. The pre-registration or intern year is complex due to its many stakeholders, including the HSE, National Doctors Training and Planning (NDTP), universities and the Irish Medical Council.
"The Schools of Medicine in Ireland are uniformly in support of enhancing opportunities for international graduates of Irish medical schools to undertake intern training in Ireland and wish to engage and support the employing and regulatory stakeholders in the development of a plan to facilitate this. The IMSC is working with the Medical Intern Board and Medical Intern Unit to review the quality of all intern training posts."
Additional posts could only be added if they achieved the required standard of training and supervision, noted Ms Malone. "Some of the most sought-after intern posts are in specialty areas such as general practice, paediatrics, anaesthesia and psychiatry. Current medical student and hence intern numbers are based on the Fottrell report, which is now 13 years old; a more up-to-date needs analysis of medical workforce planning would be timely."
'Increasingly competitive'
Asked if Irish medical schools were seeing a drop-off in interest and applications from potential overseas candidates due to the lack of intern places, Ms Malone stated that "whilst our medical schools have not noticed a significant reduction in applications, the market is increasingly competitive".
"In particular, there is an expansion of medical school places in the UK, where medical schools also offer a two-year foundation programme to complete full medical registration. The need to diversify outside of existing markets is limited by the lack of available intern positions as non-EEA applicants often require completion of internships prior to returning home to take up clinical posts.
"State funding for undergraduate medical education (along with most other HEA funding) has fallen dramatically over the last 10 years. In order to maintain the high-quality education and research for which we are internationally known, Irish medical schools have supplemented funding with both undergraduate and postgraduate non-EEA fee-paying students to ensure sustainability. For the majority of Irish medical schools, EU students represent two-thirds of the student body, however non-EEA student fees account for over half the fee income."
In April, the IMO NCHD committee's national meeting called for the HSE to increase intern training positions to allow graduates of Irish medical schools to obtain intern training in Ireland.
At the meeting, there was discussion about the possibility of the intern year being restructured into the degree programme. However, there was also concern expressed that interns should remain as employees. Is this type of restructuring a potential solution in the opinion of the IMSC?
"The solution to this problem lies within a multifaceted approach," stated Ms Malone. "The IMSC are committed to ongoing improvements in medical training and improving our graduates' preparedness for practice. It would be logical to ensure a seamless continuum from undergraduate to postgraduate training. The HSE/NDTP already have SLAs with all the medical schools to deliver intern training, the intern network co-ordinators are employed by the medical schools and the interns themselves must be signed-off by the medical schools to complete their pre-registration year.
"Our shared goal is to graduate the highest-quality doctors to deliver safe, compassionate and skilled care to our population and abroad. Whilst an increase in intern numbers may partially address the issue, high-quality and appropriate training positions must be maintained. Graduates must expect to be treated fairly under employment law and cognisance must be maintained of the budgetary constraints in delivering healthcare nationally. The IMSC continues to work with all stakeholders to address these challenges."
Asked by MI about the protocols for advising potential students from overseas about the lack of intern places, Ms Malone said that "all potential students are informed from the outset that an intern position is not guaranteed, both at interview and in writing".
She commented: "Not every international student wishes to remain in Ireland for internship and a larger number of non-EEA graduates obtained intern places this year than in the recent past. However, our inability to allow our graduates to remain in Ireland to obtain full medical registration and potentially postgraduate qualifications results in both a loss of high-quality medical practitioners to our health service, and poses increasing challenges to recruit the best and brightest international students to our medical schools."
Last year, the Department confirmed that it received correspondence from the Medical Intern Board, suggesting a review of the number of intern posts specified in the Fottrell report, given that it was over a decade since its publication and recognising current workforce challenges.
The Department agreed this should be undertaken, noting that the HSE's statutory functions include assessment of the quantity of intern posts required by the health service.
However, this month a Department spokesperson told MI the current number of 734 available intern posts "more than meets the domestic demand, with limited capacity to meet demand outside of Ireland's domestic needs".
"There are approximately 600 international medical students in Ireland and it was never envisaged that an intern post would be available for all of them," said the spokesperson.
They noted that the number of intern positions had increased from 488 in 2004, to 512 in 2010, to the current figure of 734.
"While the number of intern positions may increase in future years, given the demands of the Irish health system, it is, however, unrealistic to expect the development of any internship programme that would provide intern positions for all medical graduates of Irish medical schools."
Irish medical school graduates in Singapore 'well-trained' – authorities
The Singapore Medical Council (SMC) has acknowledged that graduates of Irish medical schools returning to work in the south-east Asian country are "well-received and noted to be well-trained", Ms Carmel Malone, Chair of the Irish Medical Schools Council (IMSC), has informed the Medical Independent.
Ms Malone, commenting on behalf of the IMSC, stated that Irish medical schools and the National University of Ireland (NUI) were represented at a meeting with the SMC in June, at which it explained the background to a decision to remove four Irish medical schools from the list of overseas medical schools with registrable basic medical qualifications.
"This decision was based on local developments in Singapore with regard to the growth in numbers of medical students trained there," confirmed Ms Malone.
"These changes in medical education in Singapore highlight the need to diversify the regions from which Irish medical schools recruit. However, inability to complete full medical registration before returning home remains challenging for students from many non-EEA countries."
Developments in other jurisdictions continue to have potential implications for Irish medical education, including the addition of extra eligibility exams that some international students must take during their medical school studies, in order to qualify for a licence in their home countries.
According to Ms Malone, each medical school has support to assist international and Irish students who wish to take eligibility exams to practise overseas.
However, she added "the recent change in CARMS [Canadian Resident Matching Service] matching regulations has resulted in a reduction in the number of places available for international medical graduates (graduates of medical schools outside of Canada).
"Each of the Irish medical schools has in place mechanisms to facilitate these students through this process and to date, graduates of Irish medical schools have matched very well but this is undoubtedly a potential threat to continued recruitment in the region."