Catherine Reilly reports on the official launch of a new association for Pakistani healthcare professionals and scientists in Ireland
An historic moment in the story of Ireland's Pakistani medical community was marked on 6 February with the virtual launch of the national chapter of the Association of Pakistani Physicians and Surgeons (APPS) Europe. The Ireland Chapter was inaugurated by Pakistan's Ambassador to Ireland Mr Shuja Alam, also a doctor by training.
APPS Europe aims to serve as a platform to guide and support Pakistani medics and scientists in the diaspora and promote professional collaborations across European countries and with Pakistan.
Moreover, it provides a forum whereby Pakistani healthcare professionals and scientists can contribute their expertise to serve communities affected by deprivation and humanitarian crises. The Association also wants to utilise its knowledge and skills base to uplift the healthcare system of Pakistan.
APPS Europe was officially inaugurated in late 2020 and has rapidly mobilised across numerous European countries. APPS UK has been in existence since 2004 and its Founder and CEO, Dr Abdul Hafeez, told the event launch of a memory from many years ago, which illustrated its importance to the Pakistani clinical community.
"I remember a day when a friend of mine came to me and he said one of his friends, a Pakistani doctor, came from Pakistan. On Eid day he knocked on his door around 9 o'clock and this was his first Eid in the UK. He just came to hug someone because for the whole day, in a city like Manchester, he could not find a single person who he could go and hug and say, 'Eid Mubarak'."
The story "really hurt me", said Dr Hafeez, who added that although there were many Pakistani doctors in the UK, there had been insufficient means of connecting them, especially in the early digital age.
The meeting also heard from President of APPS Europe Dr Abdul Rehman Shahid, a Germany-based emergency medicine specialist, who described the Association's ongoing dialogue with government in Pakistan on various matters, including promoting collaborations with healthcare systems in Europe. Chair of APPS Europe Mr Tahir Mahmood, a scientist, emphasised the importance of the organisation's inter-disciplinary ethos and the potential for partnerships to improve health outcomes.
The online launch of the Ireland Chapter was hosted by UK-based paediatric surgeon Dr Kashif Chauhan, Director of Communication at APPS Europe. Dr Chauhan is an Irish citizen who completed his initial surgical training in Ireland before moving to the UK for higher specialist training. "Ireland is my second home," he told attendees. "I love Ireland like anything, this country has given me so much."
Ireland-based medics
A number of Pakistani doctors, currently working in Ireland spoke at the event, welcoming the launch of the national chapter. Neonatology registrar Dr Liqa ur Rehman told the meeting he was working in the Irish health system for five years and had co-founded Train Us For
Ireland, which has been running multiple campaigns to improve training access for doctors in Ireland who are from non-EU countries.
"As we all know, Ireland is highly dependent on migrant healthcare workers and the Pakistani medics are the backbone of this community. The services provided by them are incredible and spectacular, especially in the Covid-19 crisis."
Dr Rehman said he could not proceed further "without mentioning our national hero Dr Waqqar Shah, who sacrificed his life recently fighting the Covid-19 crisis in Ireland and earned a medal of honour for the Pakistani community. He is a role model and we salute him for his huge dedication and magnificent services to the Irish community."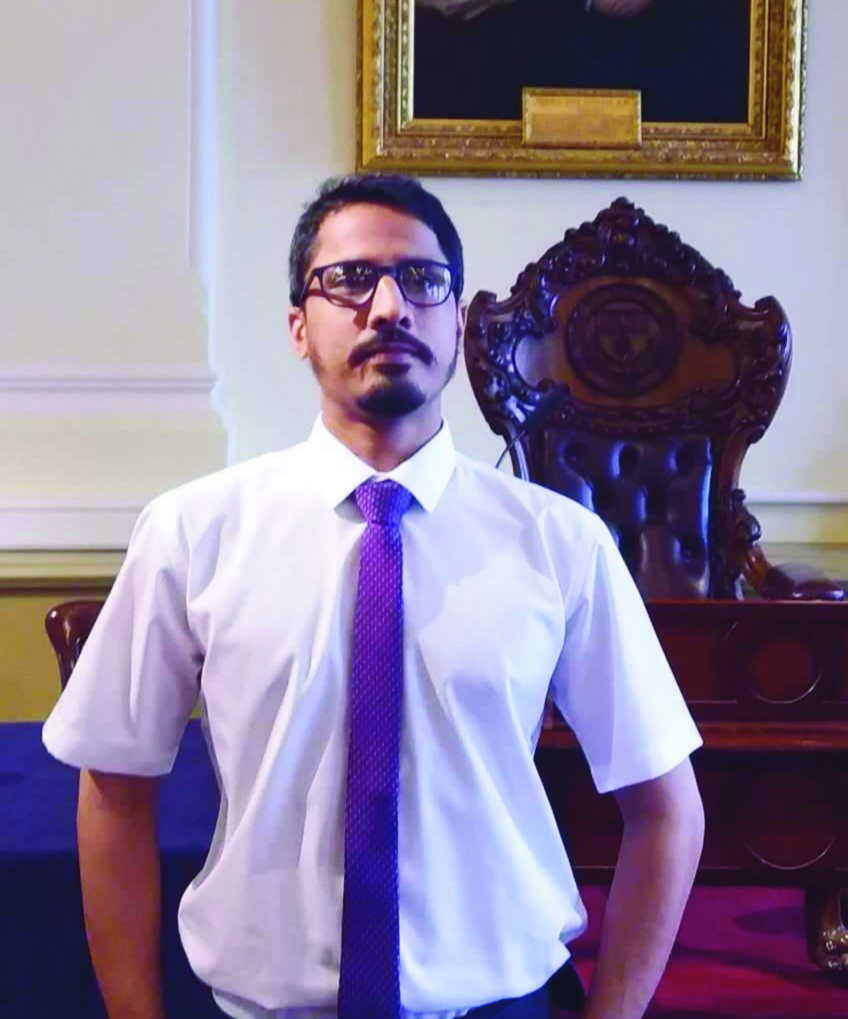 According to Dr Rehman, the launch of the Ireland Chapter was an "historical step not only to support the Irish community locally, but to connect the whole European doctors' community". He also acknowledged the Association's aim of uniting a broader community of health and science professionals.
Consultant Neonatologist Dr Saira Tabassum, who described Ireland as her "second home", foresaw that the Ireland Chapter would "prove a great platform for joining the two communities, Pakistani and Irish".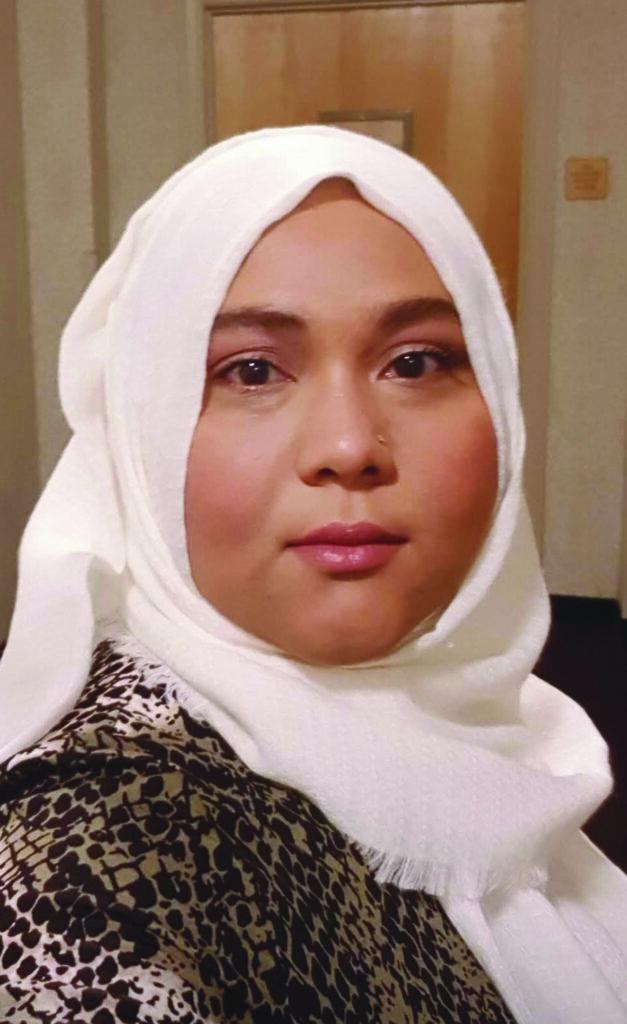 Paediatrics registrar Dr Muhammad Moazzam Gulzar said he viewed "APPS Europe as a big tree with its roots in Pakistan and its strong stem supporting all of us firmly, and its branches extending all over Europe. And I am confident that under the umbrella of this amazing organisation we will not only unite our community, but also raise our voice at every forum until it gets significant impact, because it has its influence across Europe."
Equality campaigner Dr Syeda Amna Azim, living in Ireland for six years and pursuing a career in oral and maxillofacial surgery, also expressed great hope for what the Association can achieve in Ireland.
There were numerous other enthusiastic contributions from Ireland-based Pakistani doctors, who extended their best wishes to the new
Ireland Chapter.
In his address, Ambassador Mr Shuja Alam emphasised that the embassy was "at your disposal to help you in any which way we can".
Ambassador Alam also underlined the need for the Pakistani diaspora to wholeheartedly invest and contribute to their new communities.
"Ireland is a great example of the influence of the diaspora," he noted. "The Irish diaspora I think is one of the most influential in the world. When you look at the history, you find they have faced discrimination abroad where they were serving and yet… they came out as a very, very strong community….
"I think there is a need to focus on the community, the society, in which you have decided to live. This is your second home. You will probably work all your lives here, your children will go to school and colleges here, they will find jobs in this country. So, the sure way to gain respect and influence is investing in the community you live in. So please think about this.
In Ireland there are certain issues which touch an emotional chord within the Irish community, such as homelessness, housing shortages, child hunger. This is where you can contribute, gain the respect of the people in the wider community." This in turn leads to an enhancement of Irish-Pakistani relations and reflects positively on Pakistan, he said.
In concluding the event, Dr Chauhan announced the Ireland Chapter Chair as Consultant Urologist Dr Nauman Nabi; Vice-Chair as Dr Saira Tabassum; and General Secretary as Dr Liqa ur Rehman. Executives and team officers were also named.
Dr Nabi said his appointment was a "huge responsibility", which he aimed to fulfill with honour and grace. "My objectives will be to grow this Ireland Chapter together as a team and to make sure we have great communication.
He expressed hope that the Chapter would make an impact "for the betterment of the whole community, Insha'Allah".
Concluding, Vice-Chair Dr Tabassum added: "Thank you so much everybody who attended. It has been a great day, very motivational and emotional at the same time. Well done, and welcome to the new beginning. We will take it from there."