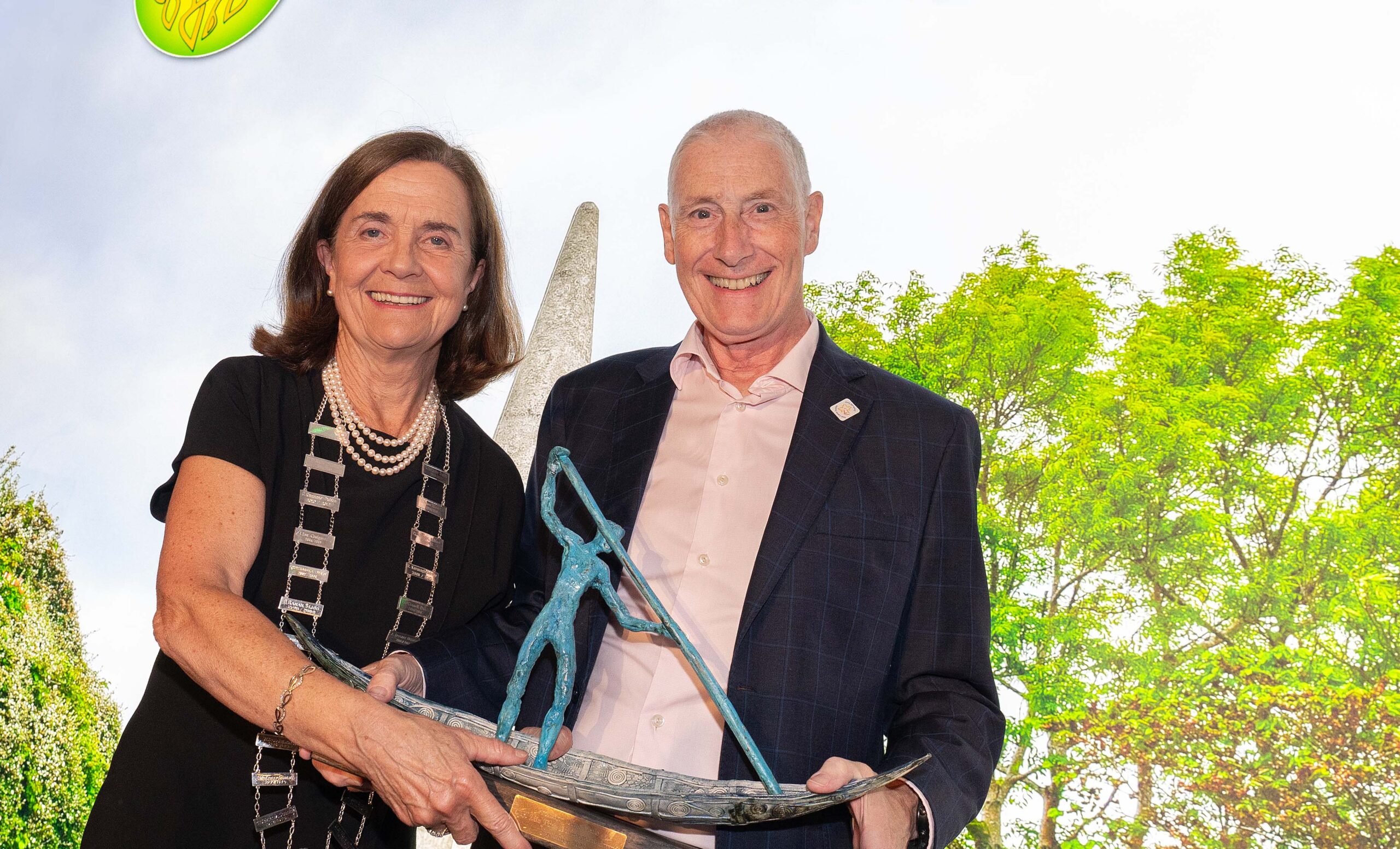 The highlight of this year's Irish Society for Rheumatology (ISR) Autumn Meeting was undoubtedly the awarding of the Society's Lifetime Achievement Award to Prof Doug Veale, Consultant Rheumatologist, St Vincent's University Hospital, Dublin.
Prof Veale has established an international reputation in translational research in the areas of early inflammatory arthritis including rheumatoid arthritis and psoriatic arthritis, and autoimmune diseases including scleroderma. His key interests focus on biopharmaceutical therapies, biomarkers of disease, and response to therapy.
Prof Veale is Adjunct Full Clinical Professor of Medicine at University College Dublin (UCD), and a Principal Investigator at the Conway Institute for Biomedical and Biomolecular Research, UCD. He set up the only EULAR centre of excellence in Ireland with a broad research team funded by peer-reviewed grants from a range of national and international sponsors.
Prof Veale's impressive list of clinical and research achievements were honoured during a dedicated dinner ceremony at the meeting, which attracted a full room of colleagues from across the country, the UK, US, and Australia.
His long-time friend and former ISR President Dr Alexander Fraser, Consultant Rheumatologist at University Hospitals Limerick, gave a witty and moving presentation outlining Prof Veale's many achievements and his illustrious career pathway, including their shared time in the UK. He praised Prof Veale for his professionalism, dedication to improving patient care, and kindness as a person. Prof Veale was commended for his long-running support and work with Arthritis Ireland, for whom he has helped fundraise and raise awareness.
Prof Veale was presented with his award by outgoing ISR President Prof Geraldine McCarthy, who paid tribute to her "fantastic colleague". Prof Veale gave thanks to his wide range of professional colleagues over the years, from his clinics to his research and industry work. He also thanked and praised his family and wife Prof Ursula Fearon, Head of Molecular Rheumatology, Trinity Biomedical Sciences Institute, Dublin, with whom he has a very long-established and recognised professional research partnership. "To receive the Lifetime Achievement Award from the Irish Society for Rheumatology was a great honour. I was delighted to accept this award among so many friends, colleagues, and my family who all contributed in so many ways," Prof Veale told the Medical Independent (MI).
Meanwhile, Prof McCarthy also received tributes during the meeting, as she handed over the ISR Presidential chain to her successor Dr John Ryan, Consultant Rheumatologist, Cork University Hospital.
It was noted that she was the longest serving ISR President and had held the office during the turbulent times caused by the Covid-19 pandemic. Prof McCarthy was praised for her hard work and dedication to the Society, and she confirmed that she would continue to sit on the ISR board.
Speaking to MI, she praised the meeting speakers and all those involved in making it such a success. "I was really happy with the venue, there was a great buzz and the talks were of an international standard, and it was great to see new faces emerging too."