Director of Health and Wellbeing, RCPI and Professor of Rheumatology at Trinity College Dublin and St James's Hospital, Prof Gaye Cunnane outlines why physician wellbeing is such an important issue during the Covid-19 crisis
It is more than a year since we first heard about a new virus that unleashed itself on the world, leaving a trail of devastation in its wake. For those of us in healthcare, like most of the population, we are profoundly changed by the experience. We are weary, a little edgy, and we carry with us a sense of imminent danger wherever we go.
We are also more knowledgeable. We have gathered an enormous amount of information about a new disease, its epidemiology, its methods of transmission, its pathophysiology and its treatment strategies. The learning curve has been steep, garnering facts from direct patient encounters and through shared online resources.
And Covid-19 is still teaching us – new strains have emerged, challenging us with its continued unpredictability. It is a race that Sars-CoV-2 already knew how to run before we learned the rules and chased after it. We have no option but to catch up and stay ahead with rigorous public health measures and, in time, mass vaccination.
The cost of the pandemic
Covid-19 has taken its toll on the human race. We have lost many of our cherished elderly and vulnerable people, as well as frontline workers who were exposed in the line of duty. We are witnessing suffering on an unprecedented scale, people dying without family members by their side, while their loved ones say a virtual goodbye.
Like a sickening rollercoaster, we have endured surges and some temporary lulls, the latter as a result of lockdowns that have also had significant negative consequences. As well as being afraid, we are lonely, missing the bonds that help us make sense of a confusing world. Instead of hugs and holidays, we look forward to cautious societal re-openings, searching for the warmth of friendship and humanity in cold outdoor settings.
These connections, which are such an integral part of the practice of medicine, have been utterly changed in the pandemic. But we have learned to speak more clearly through our masks, to make sure our smiles reach our eyes. We have found ways of maintaining contact while staying apart. As humans, we have an abundance of creativity to call upon, and an unwavering ability to make the best of difficult situations.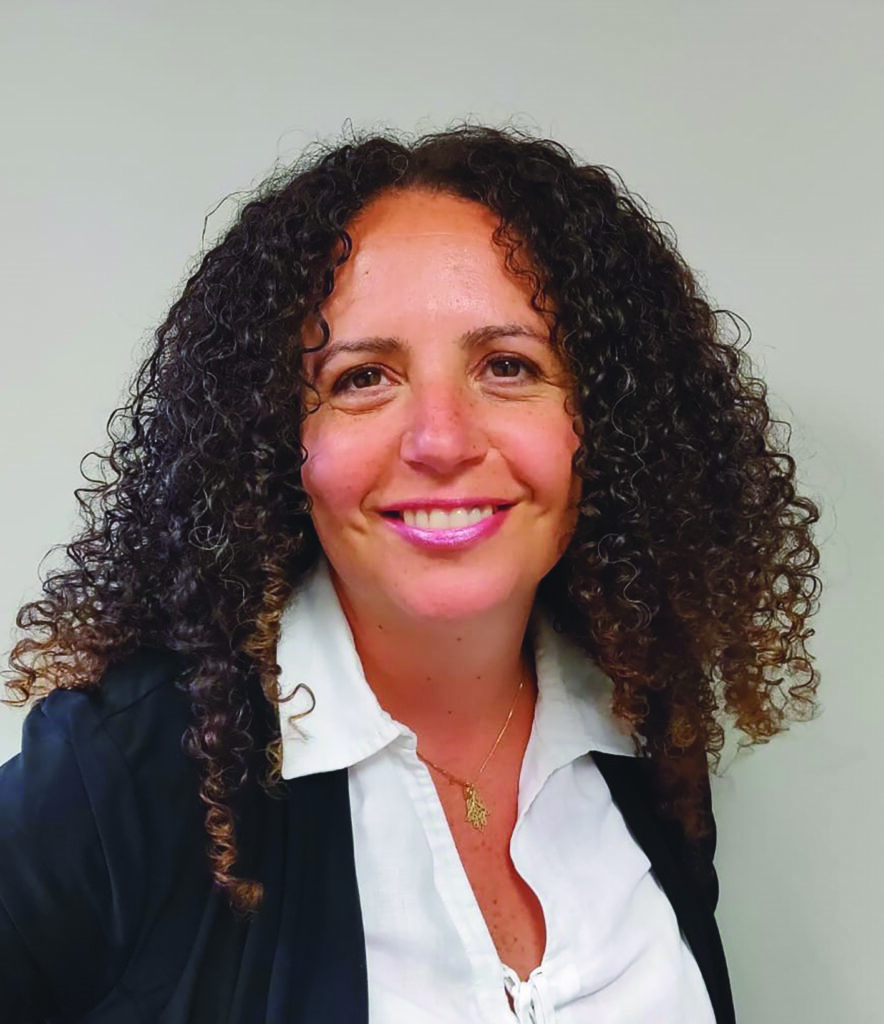 We are fortunate that, at least in this part of the world, we can access technologies which allow us to communicate quickly, providing a lifeline for clinical work, teaching and for social interactions. Online webinars are much appreciated and easily accessible sources of information in a rapidly changing environment, while publications in peer-reviewed journals, normally behind a pay wall, have been free for articles relating to Covid-19.
Reliable and readily obtainable data help ground us in the midst of a pandemic.
They provide knowledge and assurance as well as a sense of community, even when we don't know all the answers. They establish links with the outside world where we can learn from local and international experts and put this information to immediate use. Covid-19 has taught us a lot, not just about disease, but about society, and we have also gained some self-awareness in the process – how we deal with uncertainty, with risk, with isolation and with loss.
Physician wellbeing
The pandemic has rightly engendered discussion on the wellbeing of healthcare staff. Perhaps we previously appeared to be immune to the ravages of suffering, able to withstand long hours of work without breaks, food, water, sleep or reflection. But we are humans, not heroes, and a healthy workforce is a prerequisite for optimal patient care. The core principles of physician wellbeing are the availability of robust support structures – at political, institutional, team, cultural, and individual levels.
The media has played an important role in communicating the challenges of the pandemic, bringing cameras behind closed doors to witness the suffering of the very ill, the bereaved and the staff who care for them. Understanding the daily events at the frontline, and directly behind it, is essential for those who make the difficult management and financial decisions that allow the health service to function.
At an institutional level, adequate staffing, infrastructure, availability of personal protective equipment (PPE), and equity of workload and pay, all contribute to a culture that makes clinicians feel safe and valued. Such structural and psychological safety is also a key component of good teamwork, underpinning respect, encouraging motivation and ensuring best possible patient outcomes.
The culture of how we relate to each other, as individuals, workers and members of society, is more essential than ever. Stress can bring out the worst in us, or the best, but we do have control over how we speak and act in these circumstances.
An interesting movement called Civility Saves Lives (www.civilitysaveslives.com) has some impressive resources, including research data from international institutions, on the impact of incivility ('everyday rudeness') on recipients, perpetrators, bystanders and patients. We cannot underestimate the impact of our behaviour on others and we truly have no idea what circumstances anyone else operates under on a daily basis.
We can become inured to suffering, but when we do, we also reduce opportunities for other people to reach out and offer us support, even when we think we don't need it.
Doctors have a professional obligation towards self-care. That might seem surprising because it is so obvious. However, data show that we are, in general, poor at looking after ourselves.
In a 2017 cross-sectional study, Prof Blánaid Hayes and colleagues demonstrated that 52 per cent of Irish hospital doctors rated their health as very good/excellent, 50 per cent reported positive subjective wellbeing, 35 per cent experienced psychological disease while severe symptoms of depression, anxiety and stress were evident in 7.2 per cent, 6.1 per cent and 9.5 per cent respectively. These symptoms were particularly marked in trainees. Notably, self-stigma was present in 68.4 per cent.
RCPI support service
Although we receive excellent training in the management of sick patients, we have, until recently, had little guidance about how to prioritise our own wellbeing. The department of health and wellbeing (HWB) in the RCPI was established in 2018 to provide much needed support for trainees and trainers, and to actively promote the concept of a holistic approach to wellbeing.
Our work has increased exponentially since its inception and we are keen to address problems that impede training and patient care. Importantly, there are several resources available for clinicians who are struggling and/or who identify colleagues who appear unwell. In particular, we are extremely fortunate to have so many wonderful, knowledgeable and collegial GPs in Ireland and every doctor should have one.
I would also like to pay tribute to our trainees' health and wellbeing committee who have provided both talent and enthusiasm to several innovative projects that will improve the lives of current and future NCHDs.
In the RCPI, Ms Hadas Levy, Manager of the Department of HWB, and I welcome opportunities to facilitate or deliver interactive talks on any aspect of health and wellbeing. Zoom and other online platforms have transformed our ability to 'travel' to all corners of the island.
We also appreciate suggestions about how to reach out to more people. We post regularly on Twitter (@profgayecunnane and @RCPI_news) with updated information on wellbeing, including Sunday evening 'weekly wellbeing' tips.
The message of health and wellbeing is a universal one, which encourages collaboration and the sharing of ideas and resources. Within the forum of postgraduate training bodies there is support and collegiality for this common purpose that benefits all providers and users of healthcare in Ireland.
We have both an individual and a collective responsibility to look after ourselves and others in the context of a pandemic, which utilises so many precious resources. But some of what we do costs nothing. A smile, a kind gesture, a creative look at a challenging situation, all make a difference in a fearful, uncertain world.
Universal resources, not limited to:
Team/peer support.
Occupational health.
HR/individual hospitals or healthcare facilities.
Your GP.
Employee assistance and counselling service www.hse.ie/eng/staff/workplacehthwellbng/stfsuprts/eacounsell.
Practitioners health matters www.practionerhealth.ie.
Medical Council health committee www.medicalcouncil.ie.
HSE health and wellbeing www.hse.ie/eng/about/who/healthwellbeing/our-priority-programmes/staff-health-and-wellbeing
The resources you choose will depend on the issue at hand and can include some or all of the above.
RCPI trainers and members can contact RCPI health and
wellbeing: (www.rcpi.ie/physician-wellbeing/).
Key points
Reliable sources of information are paramount in a rapidly evolving public health crisis.
Covid-19 has highlighted the importance of wellbeing in healthcare staff.
A core principle of wellbeing is the availability of support at societal, political, institutional, cultural, and individual levels.
In a pandemic, wellbeing is everyone's responsibility.
Self-care tips
Believe in yourself – you've got this far, you can keep going.
Learn about and practice self-compassion.
Make a self-care plan and see it through.
Prioritise sleeping.
Eat healthy meals.
Exercise for fun.
Schedule relaxation.
Take breaks, even when (especially when) you feel you can't.
Be passionate about the things you love.
Set goals and revisit them often.
Bolster your support systems.
Do something you enjoy every day.
Smile through your mask.
Appreciate what you have, even if it doesn't feel like enough.