Anna Wedderburn speaks to Irish researchers investigating why individuals with liver disease are more vulnerable to the serious consequences of Covid-19
It has been demonstrated that individuals with liver disease have an increased risk for severity and mortality from SARS-CoV-2 infection. This is of relevance in Ireland, as across the Republic of Ireland and Northern Ireland, 40,000 individuals are currently living with liver disease. At present, it is not understood why these individuals are more vulnerable to Covid-19.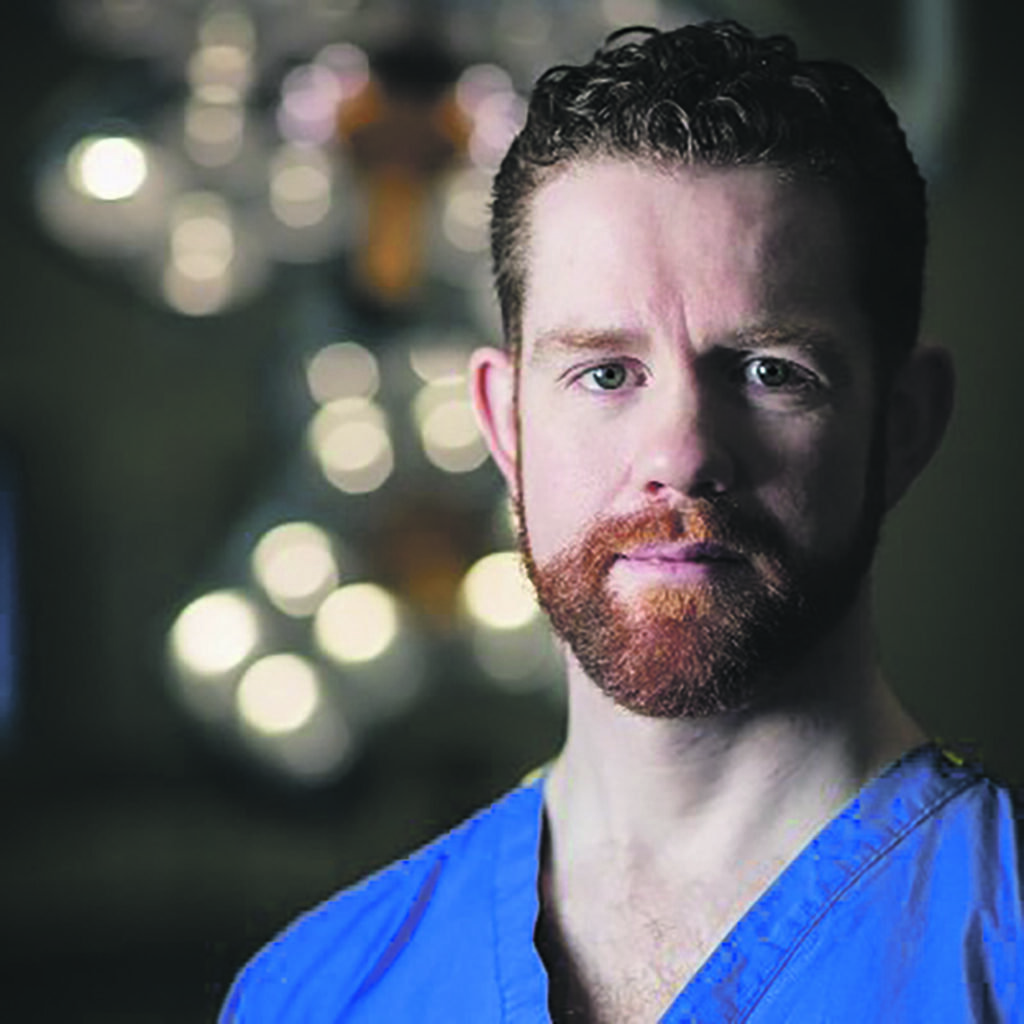 In December, it was announced that €10.5 million in funding was being awarded to 39 projects under the Science Foundation Ireland (SFI)-led Covid-19 Research and Innovation Programme.
One of these projects will investigate why individuals with liver disease are more vulnerable to serious consequences from Covid-19. This is a collaborative project led by Dr Mark Robinson, Assistant Professor in the Department of Biology and Kathleen Lonsdale Institute for Human Health Research at Maynooth University, Dr Connor Bamford, Research Fellow in Virology at Queen's University Belfast, and Mr Tom Gallagher, a Hepatobiliary Consultant and Transplant Surgeon at St Vincent's University Hospital, Dublin.
Dr Robinson told the Medical Independent (MI) that the more severe an individual's liver disease, the more at risk they are for Covid-19 severity and mortality. This implies that liver disease has a direct impact on the body's ability to handle SARS-CoV-2 infection.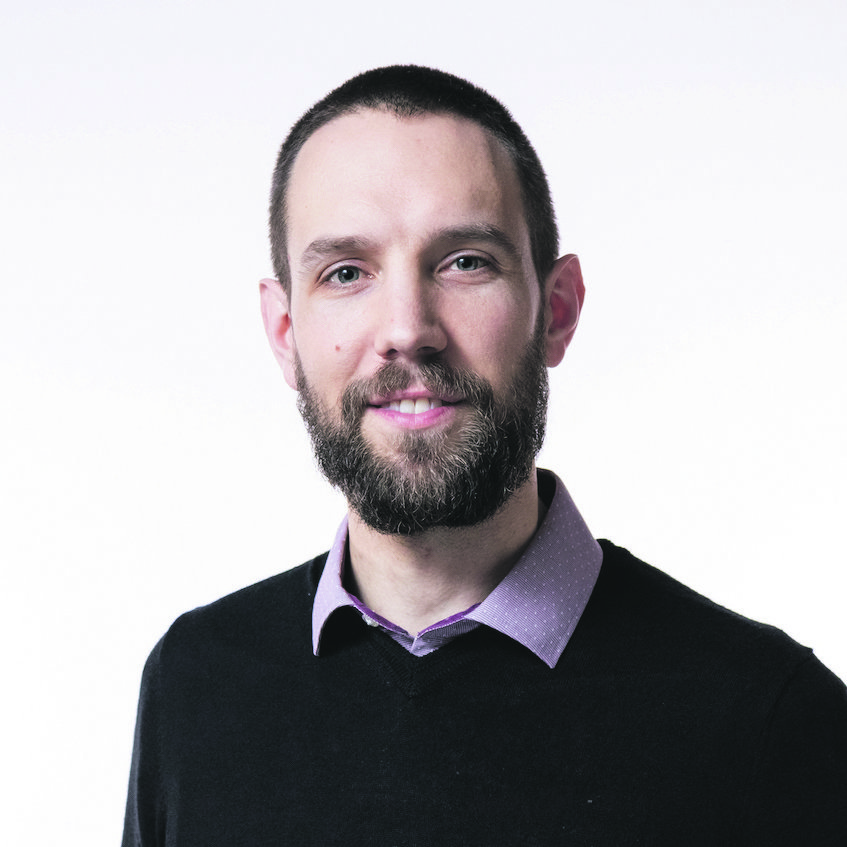 Furthermore, the pandemic has negatively impacted on the care of individuals with liver disease. "Liver disease in Ireland was already very much under-resourced.
We have a very small number of specialist hepatologists in the country, so now they're facing a backlog of patients who haven't been in clinic and have progressive liver disease which is getting worse and worse. Getting these patients back into routine clinical care is a big priority," commented Dr Robinson.
Patient management
As a result, producing guidance on how best to treat patients with liver disease who contract Covid-19 is especially important. Through this research project, Dr Robinson hopes to be able to provide this guidance to healthcare professionals. Understanding the biological mechanisms that underpin the increased susceptibility of individuals with liver disease to Covid-19 will enable informed decisions to be made about how to treat these patients.
The research group has two hypotheses as to why liver disease causes increased Covid-19 vulnerability. The liver plays a central role in the body's immune response, Dr Robinson explained. It produces innate antiviral proteins that circulate in the blood.
The first hypothesis, therefore, is that individuals with liver disease have lower levels of innate antiviral proteins in their blood, which leaves them less able to inhibit SARS-CoV-2 from infecting their cells, meaning the virus is able to replicate to a greater extent within these individuals. The second hypothesis is based on the fact that individuals with liver disease live in a state of chronic low-grade inflammation.
This may potentially predispose these individuals to over-react in an immunological sense to SARS-CoV-2 infection. This could explain why individuals with liver disease are more at risk for Covid-19 severity, as an overactive immune response to the SARS-CoV-2 virus is what often leads to severity and mortality in Covid-19.
Blood biobank
This research project will be centred around a biobank of blood samples that Dr Robinson and Mr Gallagher set up prior to the pandemic to study changes in the immune systems of individuals awaiting liver transplant. Dr Bamford will test the ability of the blood to fight SARS-CoV-2, while Dr Robinson will measure the different proteins in the blood and will study the different immune signalling pathways within the blood samples.
Dr Bamford told MI that "very early on in the pandemic" a high-containment laboratory was set up in his department in Queen's University Belfast to enable work to be carried out on SARS-CoV-2. A large bank of SARS-CoV-2 isolates were also collected from Northern Ireland and across the UK. Dr Bamford will test the ability of the blood sent to him by Dr Robinson to inhibit SARS-CoV-2.
Dr Bamford said they will be investigating whether the serum from "a non-infected person who hasn't seen SARS-CoV-2 in the past, who doesn't have antibodies against SARS-CoV-2" can inhibit the virus. If this is the case, they will move on to determine whether the serum of individuals with different kinds of liver disease differentially inhibit SARS-CoV-2.
The proteins Dr Bamford will specifically be investigating are antiviral proteins produced by the liver, such as mannose-binding lectin, viperin-2 and viperin-3, which bind to the sugars of the surface of viruses and other pathogens, thus blocking the pathogens from entering cells and replicating.
"Our theory is that some people have higher levels of these [proteins], and others have lower levels, and the lower levels equal a more heightened susceptibility to SARS-CoV-2 and other infections, such as influenza," Dr Bamford said. The team believes that individuals with liver disease have lower levels of these proteins.
A pseudo-particle system will be used to study the entry of SARS-CoV-2 into cells, as it is safer to work with. "On the outside, it has the proteins of SARS-CoV-2, but on the inside, it's an attenuated virus," Dr Bamford explained. He will also investigate the effect of the full SARS-CoV-2 virus on the blood, which will provide an understanding of the effect of the antiviral proteins on inflammation in response to the virus, as well as on the specific aspect of cell entry.
At the same time, Dr Robinson will be working on the same blood samples to provide an in-depth understanding of the levels of different proteins in the serum of liver disease patients. This will "allow us to identify some of the biomarkers to predict which patients are more likely to do poorly, and hopefully help us risk-stratify the patients who are attending liver services," Dr Robinson said.
He will also be studying the different inflammatory signals and pathways within the blood of these individuals, to develop a deeper understanding of how their immune systems function.
Outcomes
Alongside the ability to risk-stratify liver disease patients in relation to Covid-19, there are other potential positive outcomes from this research project. In terms of therapeutics for Covid-19, the research "may give an idea of whether to go in very early on with steroids or anti-inflammatories", said Dr Robinson, "or hopefully if there are some good antiviral drugs developed and brought onto the market, if it is a case that these patients have more viral replication, then our research will be able to inform how these patients will be managed if they do become infected."
Outside of liver disease patients, the research also has the potential to inform how the general population responds to SARS-CoV-2 infection. If the study finds that our innate antiviral proteins do have an impact on Covid-19, this will be significant, as levels of these proteins vary throughout the general population and may explain why certain individuals progress to a severe form of Covid-19.
This research also has the potential to provide important information on liver disease patients' ability to fight viral infection in general. "One of the things that's really interesting about liver disease is that a lot of the time, you can be relatively healthy and still have very severe liver disease," said Dr Robinson.
He stated that "the tipping point, the final stage where you go into liver failure, is precipitated by infection". Therefore, the research may inform more generally how these patients are managed and treated in the context of any viral infection.
This is a year-long project but Dr Robinson hopes that within four or five months, they will have a significant proportion of the work completed. He also believes that although Covid-19 vaccination is expected to roll-out in the coming months, this research remains important. Dr Robinson said the vaccine roll-out is likely to be challenging and "it is going to be a long time even before all high-risk patients are vaccinated".
Furthermore, there are significant proportions of the Irish population for whom vaccination may be less accessible and these populations — such as people who are homeless or living with addiction — are more likely to have liver disease.
A key part of the vaccine process will be to turn up to the same clinic after a specified amount of time for the second round of vaccination. Individuals who have difficulties presenting for appointments will not be properly vaccinated against the virus. Therefore, although Covid-19 vaccines will be available, this research, alongside other projects investigating SARS-CoV-2, are still of huge value.